Busty Sophia Traxler is the new girl of the hour! The Czech redhead has just debuted for Legal Porno. Many get a Marina Viscconti vibe from her. While porn is not on her long-term plans, her newfound success and all the buzz about her may tempt her to sign a long-term contract with legal Porno.
Sophia Traxler could be what Lucie Wilde or Viola Baileys never got to be. While not having the huge spectacular tits as Lucie, no doubt that she is almost there with Viola Baileys in terms of beauty. Sophia could monetize her moment and make a good living out of this. There are infinite opportunities for her, unless Greg Lansky and his gang snatches her from our hands and signs her to exclusive contract for blacked, vixen, etc.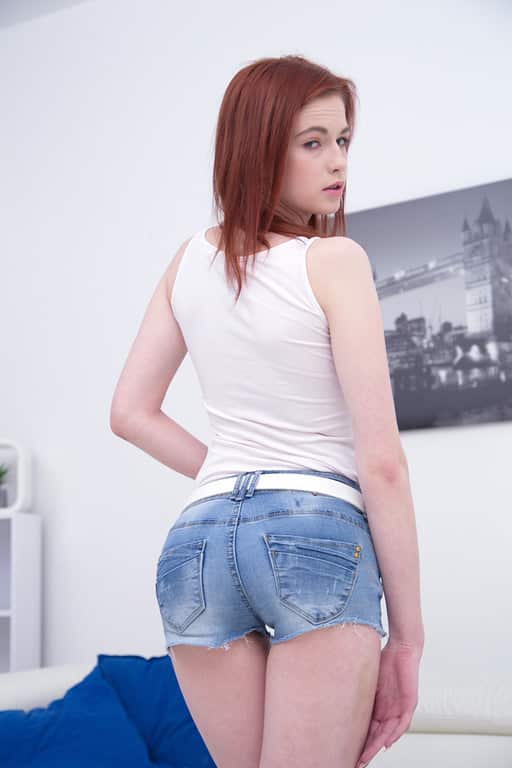 She was discovered on her scene at HevyOnhotties.
Legal Porno has promised to have some more scenes of her.Probably getting 2 or 2 cocks at the same time. you know, just another day at the office for LP.