Stacy Bloom FKA Pammie Lee has taken her porn career serious and has one deep balls into the extreme hard porn.  After debuting for Woodman who released her scene on Jan 15th, the mortal enemies of the frenchie, the guys from Legal porno, released Stacy's 2 anal scenes she shot for them, claiming they were her first two porns ever, welcoming to porn.
While it is always good to see nude models taking cocks in front of the camera, doing anal, gangbangs and hard porn in the very first 3 scenes seems to be an unwise move. Now that fans have watched her do everything – only a bukkake for Torbe is on the bucket list, and I promise helping it to make it happen- interested in her might decline when she does regular boy/girl.  Only Lucie Wilde made her debut for Legal porno and look how it ended. Woodman does everything to the girls so his content "kills" whatever other producers do.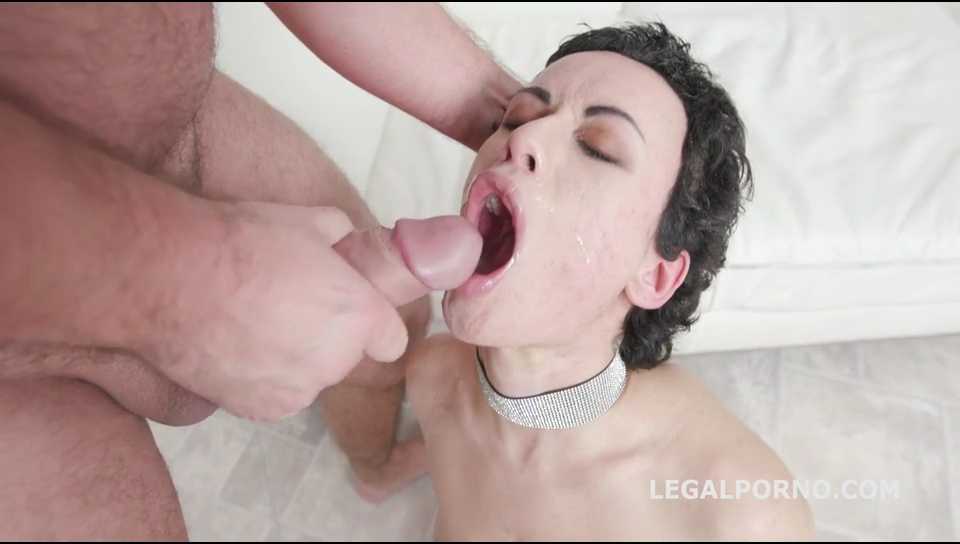 I recommend you to watch all the 3 scenes Stacy Bloom has shot, but I am not sure whether her career is gonna be lasting long. From the background story  which is a very common story of the girls who do not stay for long we should enjoy it in while it last. Many girls – Cassandra Calogera being an example- enter to porn to show their cheating ex that they are desired and what the guy is missing – while the guy is doing his life somewhere else not caring at all- but anyways, let's watch the porn and masturbate to some of the girls "poor revenge" that they will regret later or blame somebody else. Anyways,I hope we see her embracing her porn and not quitting when she meets another guy -as in so many other cases-.
Watch Stacy Bloom's 2 scenes on LP. She does anal in both, gets her asshole stretched and swallows cum!