I have my eyes on this lady for a long time. However, I was never able to post about her until now that she made her Pinupfiles debut. Subrina Lucia was one of the top secrets on PUF. Now the hot MILF goes pro ready to please fans with her 36 J natural huge hangers.
Pinupfiles made her do her professional debut. However, I have already some info busty Subrina Lucia shared with BoobsRealm a while ago, which I proceed to share with you.
H"i, my name is Subrina Lucia, you may also know me as BeautifulSubby. I'm new to the internet and it all happened because of my meaty breasts. The summer of 4th grade I woke up a D cup and never stopped growing. As a married housewife and mother, I spent years trying to hide my Voluptuous body. That all changed when I met a young man I call my pleasure cub. Happily divorced and in my prime age of 42, having the time of my life showing off my huge 36J cups to the world. I just want to thank everyone for being so loving and supportive. Love you all xoxox. Subrina"
I hope I find a lady as hot as her. Her current boyfriend is 31.  Below more information on Subrina Lucia:
"I opened a Fetlife profile to share our personal stuff and people started to take my pictures all over tumblr. So I Figured let me just share what I want and in a few months I had 100k followers. Then they took my pictures to IG so I figured let me do it … I didn't have any social media platforms so it's all so new. I got the answer to my question… yes my tits are huge and people love them and my personality. So, I'll stay a while and play. No wonder my ex husband was crazy. Well if I ever marry again he will have to love to flaunt me around … love to watch others watch me and love to watch me tease men and women."
Subrina also shared with me this exclusive pic for all of you guys!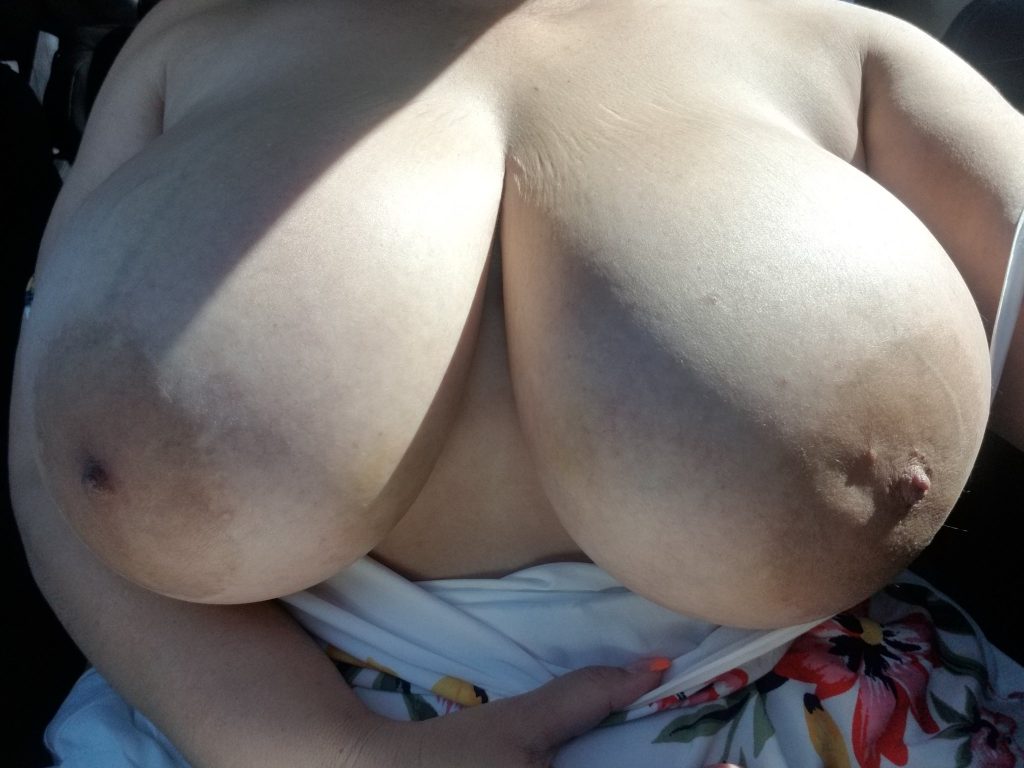 Somemore of Subrina Lucia and her natural HUge tits on her twitter
Hope you all have a great weekend!!! pic.twitter.com/uwlNtU7MHl

— Subrina Lucia (@BeautifulSubby) September 28, 2018