HUGE GET for Scoreland. Congratulations. Score made Tata Fly aka Tatochka_03 made her first topless and full nude for their website. The Instagram started surfaced 2 years ago on the internet. Since then she was only teasing her big naturals. This is Scoreland's bigger get in recent years – I would think even better than Molly Evans-.
Fun fact: BoobsRealm contacted Tata Fly in 2021. She told me she was not doing nude but would gladly do her first topless for BoobsRealm. I was never able to get to Russia. However, the great Russian scout who found Molly Evans, Oksana, Lucy Laistner and Regina Rodnova found Tatiana and got her a Scoreland deal.
Tatiana's IG: https://www.instagram.com/tata.fly_/
I would say Tatiana reminds me a bit of Regina. The latter is on a superior level than most girls IMO, but Tatiana is definitively a huge get for Scoreland and could become their new face. GUYS GUYS, please do not ask for hardcore. One, it is too early. Two, she cannot do hardcore in Russia, so as long as there are sanctions and the war continues, nobody from Russia will shoot hardcore.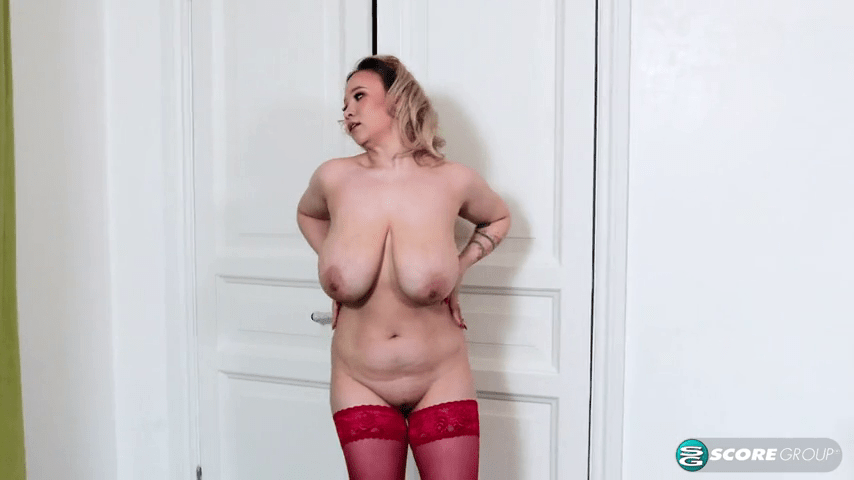 Scoreland went full WWE mode and change Tatiana's name to the Americanized name Katie Rose. Her face screams Russian, why changing her name? This is like changing Kim Velez name to Stella Dubois or Inna to Holly Garner -oh wait, that one happened!, but it was PUF-. Damn you WWE, I will go the otehr way and rename Canadian Katie Savannah as Dora Espinoza and keep using on the WWE name-generator software. OK, enough foolishness, not watch the trailer and enjoy the photos.