We all have out favorite porn sites, our go-to websites we check out daily -at least-  to see what's new on them and what our favorite pornstars are doing. However, The Porn Dude makes our lives easy. The Porn Dude is a site I'm very familiar with and I'm really happy to introduce you to. In a nut shell it presents the Best List of Porn Sites. It does not matter what kind of site you are looking for; The Porn Dude has what you need and even more.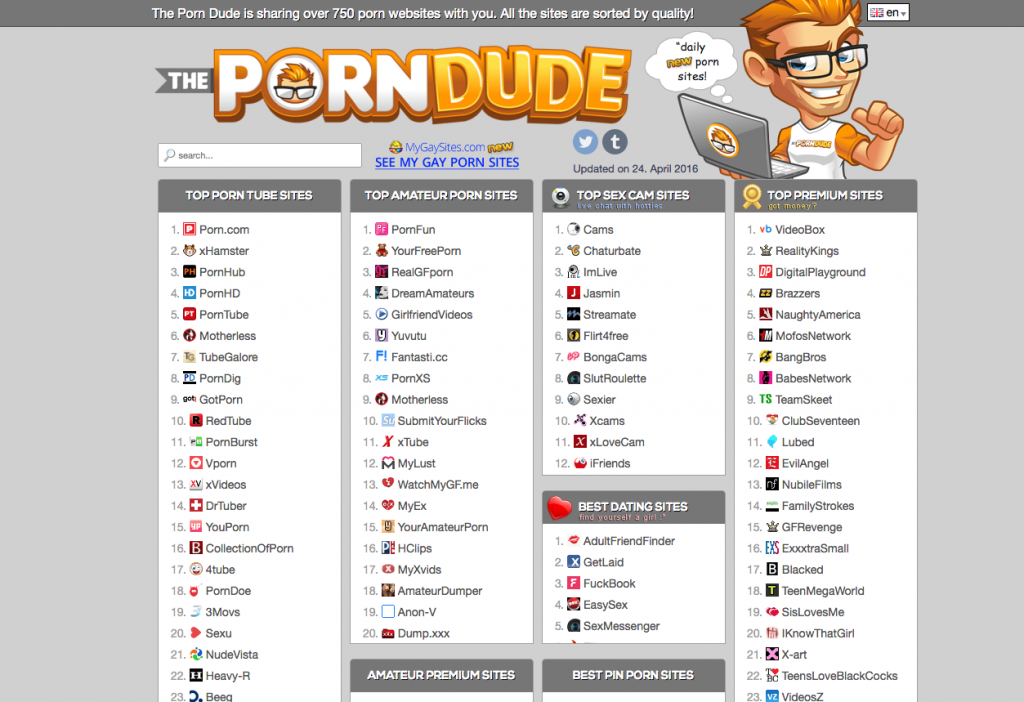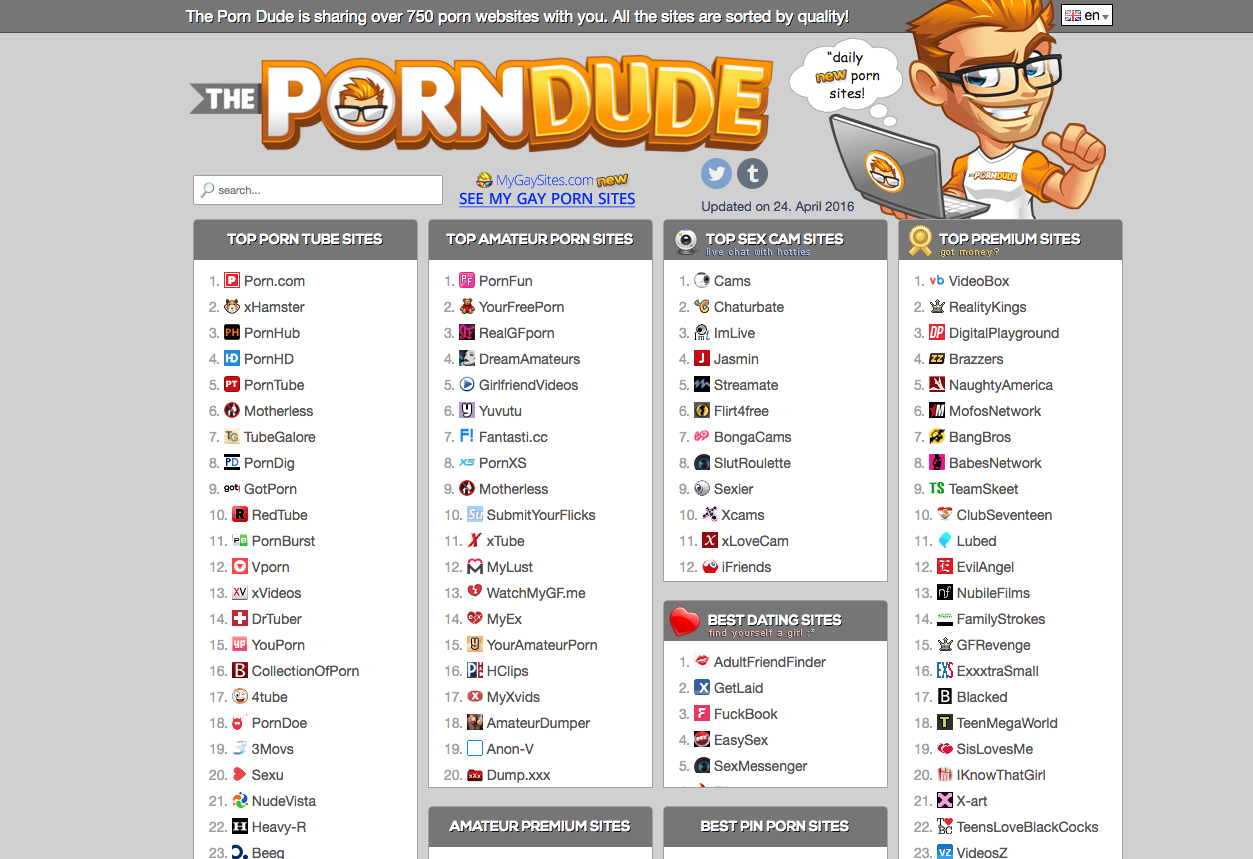 The Porn Dude reviews every site they include on its list and performs some quality checks. This means that if a site is listed on this top porn directory it's because it is a top porn site. Among the over 750 pornsite reviewed on The Porn Dude you have the common suspects; world-acclaimed sites that we all love and support such as: Brazzers, Blacked, DDFbusty, Bangbros Reality Kings and many more. It also features some great porn sites you may have not seen before, but I'm sure that after you click on the links for the first time you will understand why it was included. Among those sites I recommend you: Lubed, DaGFs, Cherry Pimps.  You know what makes the The Porn Dude even better, that it not only lists the sites, but when you click on loup next to the name of the sites you will find a review of each site, so you already know what you will find on each site.
The Porn Dude is the best list of porn for a reason. Besides the pro sites you can find over 30 Top Amateur Porn Sites, a list of the best Adult Cam Sites, Porn Search Engines, Celebrity Blogs and other great categories. It also features the best NSFW subreddits and even hot and fun Porn Games and Hentai sites.
Below a sample of a view of the Best Porn Pictures Category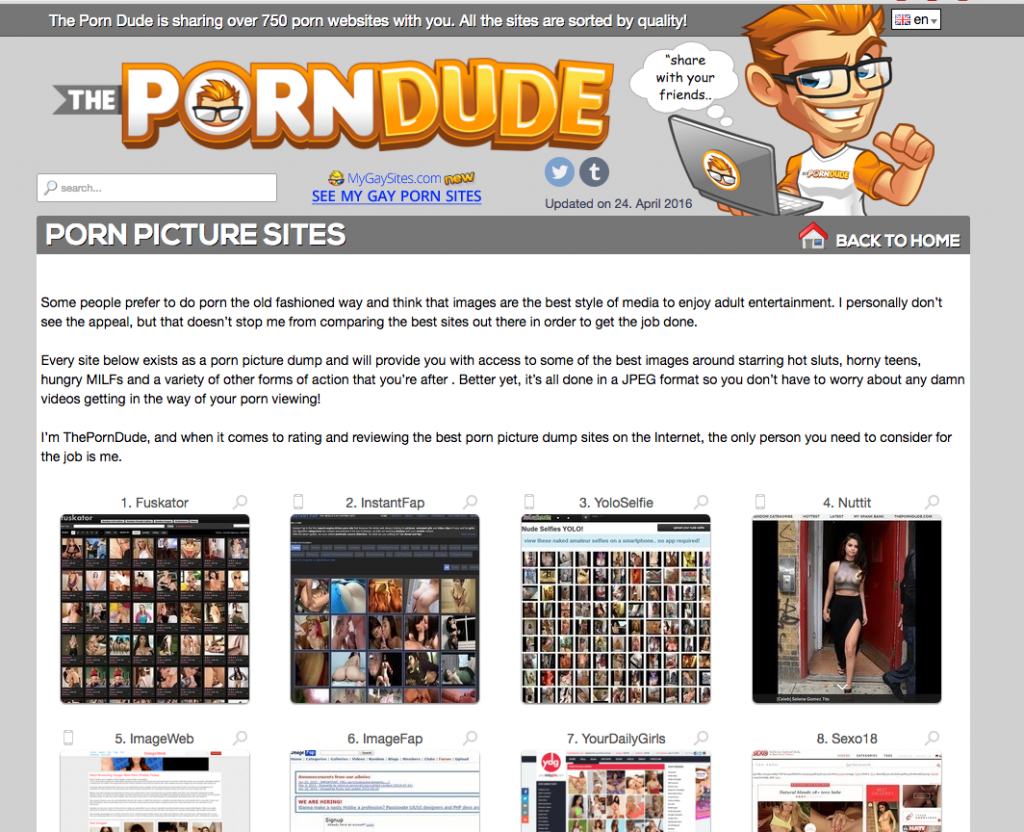 The Porn Dude has the porn you need. There is no wonder why it is visited by over 17 million porn fans every month. The Porn Dude is like your porn must-visit site. Keep visiting it as it adds great quality porn sites every week!
A sample review page on The Porn Dude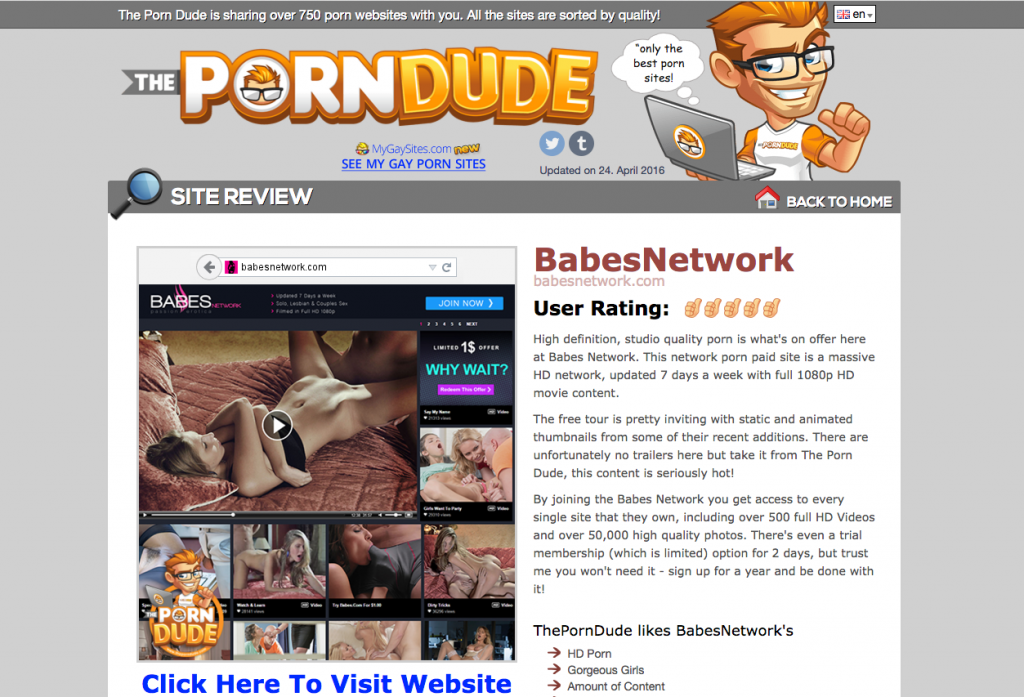 Note: BoobsRealm used to be listed on The Porn Dude, which was a great recognition. The Porn Dude knows that BoobsRealm.com is a quality site, but could no longer list it for other reasons. I still support and respect The Porn Dude and invite you to visit this Best List of Porn Sites. Don't hesitate to suggest some great sites. I'll be giving my 2 cents to The Porn Dude very soon!