This is part 2 of the review of the current state of the big boobs landscape. Fortunately Bella Brewer debut on Pinupfiles has restored faith in the future. Today I will give you more details on the current state and what does the future look like. To read Part 1 click here.
3. The Current State
The proliferation of tube sites and the lack of revenue that Paysites generate has scared away producers. Social media took over the internet, plus DIY options such as manyvids, modelcentro and clips4sale provide a cheaper platform for models to sell content themselves instead of dealing with agents, politics, scams, etc.  Girls refrain from professional modeling or opt to produce themselves and promote with the help of social media.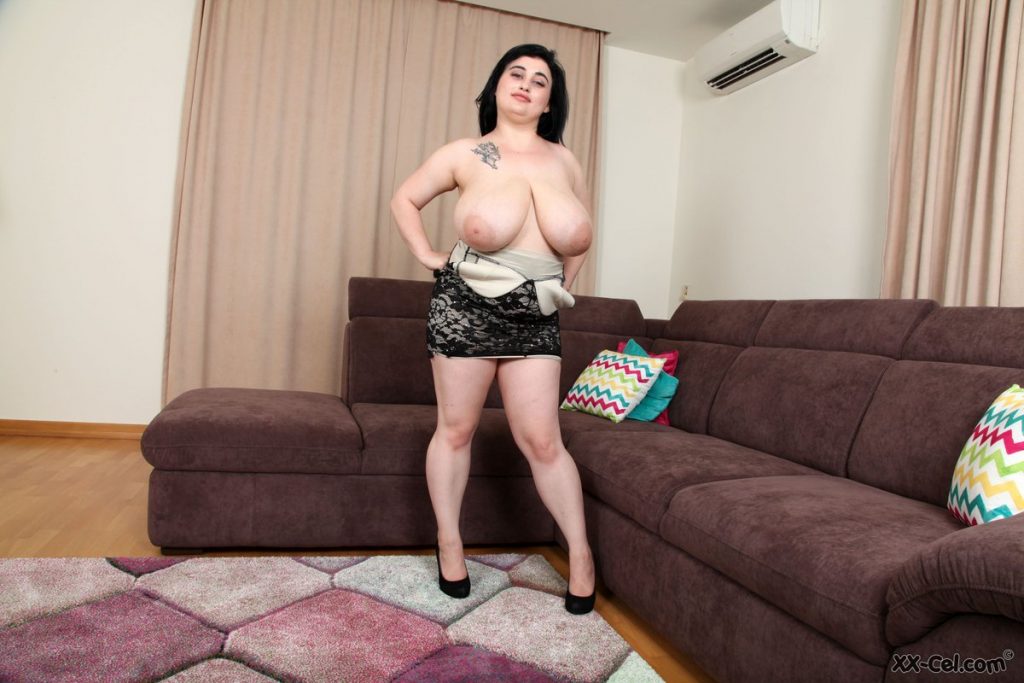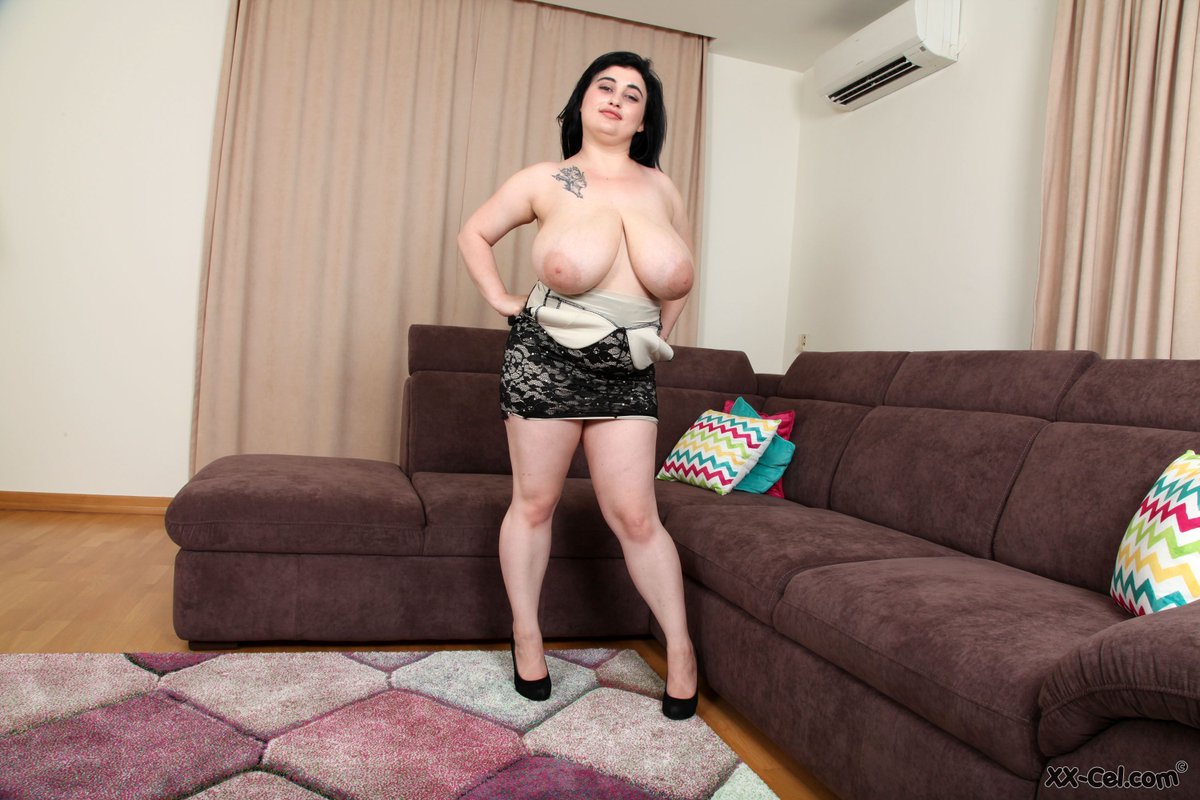 3.1 Where are the busty girls?
There are still many hot girls, but as they are all over the world, just a few gain notoriety when either they do a shoot for a big site or are featured on a blog.
Note: Girl on featured image of this post is Asiri Stone
Below is Miss Boobs Realm 2014 and 2015 Antonella Kahllo. Join her Official Website. She is the face -or tits- of South America.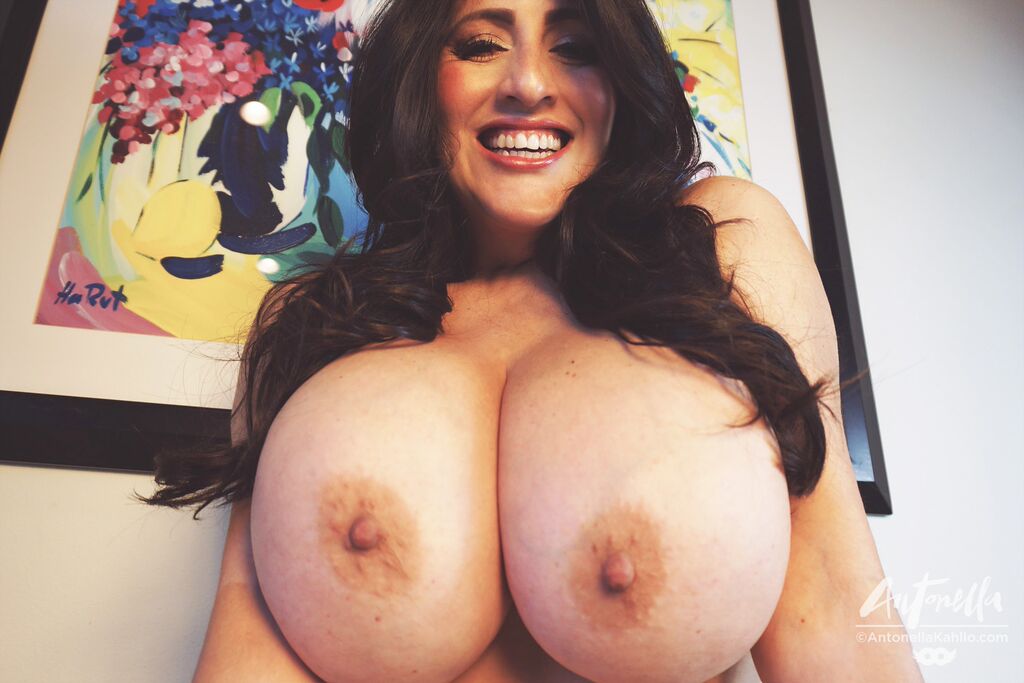 These are the days where more girls wanna show off their assets, but some girls prefer to remain anonymous. They know that once a photo is online, it will stay there forever. Reddit has became a source for the big boobs supply. Some do it for fun, but others do charge money. It is more about the recognition and appreciation rather than a career.
On the pro side there are many great girls. Samanta Lily might be the best content producer in solo porn. She is very creative and has the rack to back it up. Other girls have to potential to be up there, but "fear", "family", "boyfriend" and "professional career" are what make the girls refrain to go pro.
The internet has provided us with the chance to find girls anywhere. Colombians Angel Taylor and Charlotte are great examples. KissNastya from Ukraine is another one. However, modeling and porn are not profitable enough considering that girls have to get fucked by strangers and get less than what they would make from webcamming. There are more girls than ever, but either they are camming or not doing any adult work at all.
KissMeFirst aka KissNastya… Are those natural?
3.2 Who are the girls that could make it to legendary status?
Models come and go. We saw great girls as Siri, Lucie Wilde, Viola Baileys, Sensual Jane, Emily Born, Amanda Love, Ashley Femjoy and Suzie Sun fade away because of the current situation.  Some famous girls are in their "probable last years". However, the some girls could save us. Bella Brewer is one example. Other great girls that could make tons of money, should piracy slows down, and become icons: Sabrina Nichole, Asiri Stone, HarmonicDiv, Erin Star, KissMeFirst, Miss Charlotte, Darcie Dolce, Milly Marks, Demmy Blaze and Alexsis Faye. Samanta Lily is already leading this new generation. There are more girls, but all will be featured here soon.
Social media is attracting girls who dream of getting paid by posting photos. Instagram is a great example: Minijello, Bianca Human, Yasmin Disney, lexyyliscious, etc are babes that have some "cult following" but may not cross the line.
https://t.co/gO4RSIVu4m pic.twitter.com/p8haVZHvJG

— Samanta Lily (@Sexy_Lovely_Sam) August 30, 2017
3.3 Is camming the new place to go?
I will promote cam girls more often as there are many hidden gems. Girls rely on webcam revenue to pay their bills. Camming has a share in killing the paysites word. However, there is an unspoken truth that most people ignore, While camming has attracted hundreds of thousands of girls, it is not the new fap. Some girls have realized that webcams are over-saturated now. Some girls fuck on camera for 4,000 tokens. Let's do the math:
Girl gets 4,000 to fuck on webcam in front of 3,000 viewers who are recording the video.
4,000 tokens represent $400 dollars
Models get between 30% to 50% of the earning ($120-$200)
Model think she is making a lot, but is in a rabbit hole.
There are models that are making a lot on camera. LittelRedBunny used to make over $1M a year. And guess what. No busty at all. Camming is a real job that demands between 35-40 hours per week of work. Not only on cam, but also preparing raffles, makeup, purchasing attires, etc. Many cam girls still have to get other jobs to meet end.
4. What does the future hold?
We need to support the sites that provide us with the busty girls. Either paysites or webcam. However, content is flowing into other directions.
There are more and more girls that sell access to their snapchat. Custom videos and photos are the new trend. Some girls have already realized that there could be more money outside adult work. Or without the need to take off their clothes, let alone fuck. Cosplaying can represent a decent income. Gaming platform Twitch is another mean hot girls use to draw more attention to themselves and get paid while just teasing cleavage.
Meet Snapchat Star JennaPlay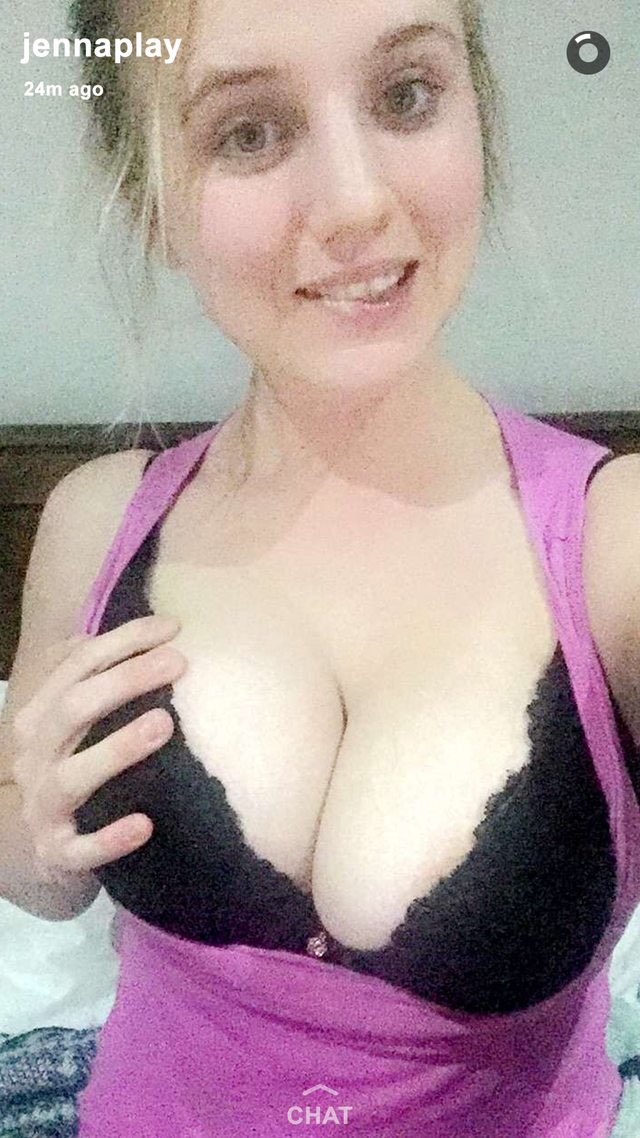 We may witness the end of big boobs porn as we know it in the coming years; however, it is up to us to change the trend. Contributing to paysites and promoting girls would help restore faith on models, producers and allow them create content that they know will be profitable for them.
To end the post I wanna tell you that boobsrealm.com will continue to promote busty girls and try to share those hidden gems from IG, webcams and amateurs. I will also post more details about Miss Boobs Realm 2017, which might include Instagram babes, reddit amateurs and camgirls in a higher proportion than pornstars and models. Stay tuned.