Instagram is the place where you can find the most beautiful girls on the planet posting pics and short videos. I found on boards that some busty girls next door have become internet sensations. In this post I share my personal list of Top 10 busty girls next door from Instagram. First I will share the poll so you share your preference; however, should go up to the end of the post to see more photos of each girl.
This post has been prepared with the utmost respect towards each of the girls featured. Please be respectful and do not harass them. For sure any of these girls would be perfect for any of the topless sites -not even mentioning porn- But it is up to them to choose if they would be comfortable doing topless glamour modeling.
Note 1: I know I missed Emily Helen Barry, another top busty babe
Note 2: Photos were shared by fans on boards. The following link is from our sponsor of the day.
NOTE 3: Check out the best busty girls on the BoobsRealm Onlyfans.
Who is your favorite? Scroll down for more photos of each busty girl next door from instagram.


Lauren knows what she has and she likes to show off. A perfect body. Nice breast, slim and a perfect ass. Lauren's profile is private. I guess she is very picky to choose who follows her. Lauren is the one that seems to enjoy the attention the most, as she is the one who has shared many selfies online.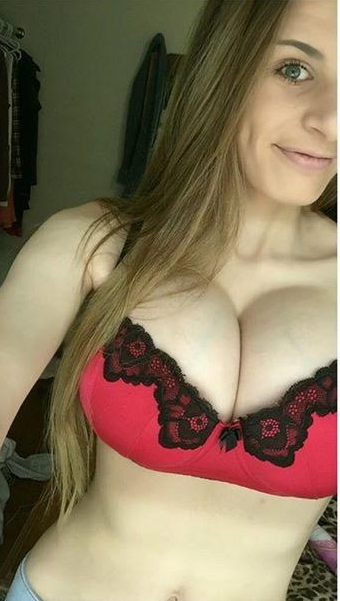 Chloe D -you may say Chloe DDD- is an australian girl who looks like a super big boobs model. Her impressive rack and her good looks turned her into the object of desire of many instagram pervs. She likes to show off her natural goodies on Snapchat. She actually showed her boobies online.
Looking at Robyn's face, you would expect a shy girl who may not even dare to wear cleavage. However, fortunately for us that is way far from the truth. Busty Robyn likes to share what mother nature and genes gave her. A big pair of natural boobs. Robyn has even shared some topless photos on instagram, but respecting the rules. Robyn has a nice round ass, too. If you are not in love, you have no heart!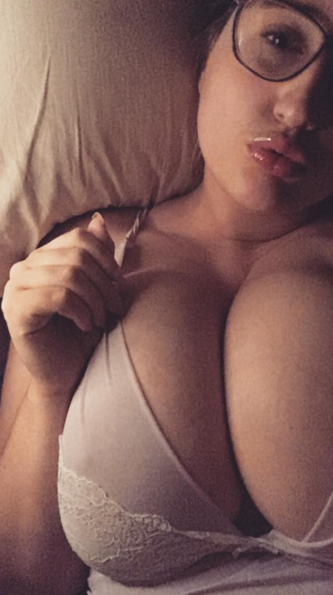 Busty Nicole is unreal. She has a very cute face that is as cute as the perfect mountains on her chest. A beautiful smile and a nice rack is all we want to buy a ring. I'm sure cute Nicole can pick who she wants even in her worst day.
If you like Phone Sex then checkout Phone Kelly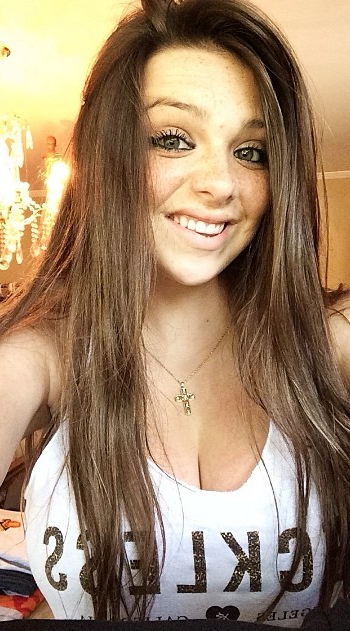 Yasmin Loves Disney. In fact this beauty might be a human Disney Princess if a Disney meets Anime flick. Yes. Her cute looks and those massive breast are so perfect that I thought her pics are photoshopped.. but Oh boy, How wrong I was! Yasmin is real, damn real and her puppies are real two. Yasmin is indeed a princess and any guy that ever dates her should treat her well. A girl like Yasmin is hard to find.
Her current Instagram profile shows her wearing a Hooters t-shit, but this girls massive breast are way above Hooters level. You can find this hottie on twitter. Outgoing and fun, this blondie and her twins make summer even hotter
It seems that sunny FL fits perfectly Christina's love for bikinis and beaches. And we appreciate it. A very slim figure with an surreal chest. Reminds me of legendary Angie Varona, but hotter.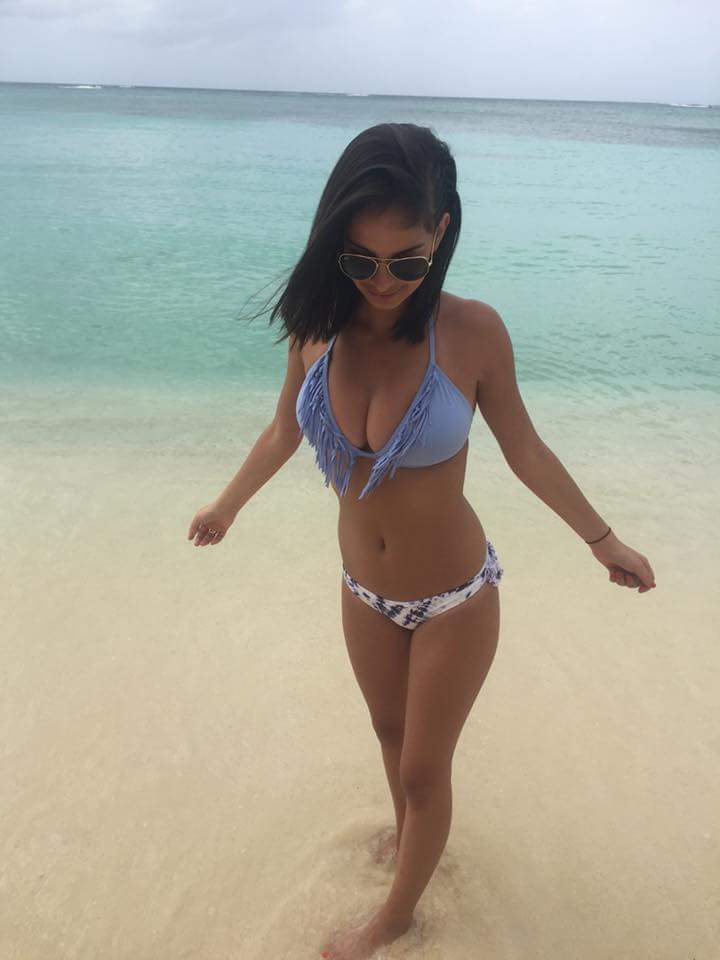 The busty redhead has been already featured on BoobsRealm.com. Kurstea is an impressive redhead that has already shared it all unlike the other girls in this Top 10. Busty Kurstea likes to show off her big titties, but I'm not sure who shared Kurstea's pussy selfie -which you can see below the list-. Girls when you send a nude to a guy, the pic will end up on the internet!!!! Guys like to brag even anonymously.
Busty Lala also goes as Pretty Kitty Meow. I have not seen her kitty, but her boobs are just flawless. She got a reduction this year, but still her breast are to be admired by her many followers. Lala also has a Youtube Channel where she talks about make-up and hairstyles. Lala has pretty eyes and a really cute face. It is a shame for us that she reduced her titties, but I hope she is happy with the decision. There should be be boob donation right? Many girls would have loved to get those natural mammaries!
I love redheads and I love them more if they have big breast. I came across Kristen's profile  after checking out Robyn's. I noticed Kristen is cute and looks like a really nice girl. She hides her big breast and is not one of those girls who teases with her big assets. She is in the list because her breast seem to be natural and phenomenal. trust me I have X-ray eyes!

Now more photos to help you decide who is your favorite!

Lauren: As you can see she has a great ass too!

Chloe D: Who would not love to sleep on those pillows!

Robyn: What not to love! It seems she eats Bootyos cereal!! as you may have noticed she is the girl on the featured image

Nicole: A lovely girl with a lovely rack

Yasmin Disney: From Disney to your Hentai fantasies

2Legit2QuitBlondie: Two POWERFUL reasons to fall in love

Christina: Bikini, boobs, cake, coco and…

Kurstea: The sweet busty angel goes wild

[Images not found]

Lala: The angel got boobs instead of wings

Kristen: You feel guilty of having naughty thought when seeing her.