I will address the Viola Bailey situation on more time, but in different aspects. The first one: The rumors and the information I was gave regarding hardcore while the second one is related to her rise to stardom
I have been active on indexxx.com and some fans have been very stating that I am making things up in order to promote my blog. The truth is that I am promoting the blog, but I am not making anything up. However, I am posting what some people e-mail me and just link the dots. So, this is the situation.  Viola Bailey stated on her interview with me that she has not done hardcore and has only with the boyfriend. However, Pierre Woodman keeps dropping subliminal messages that imply the contrary.
My source told me the following story: Viola Bailey went to Woodman casting with her boyfriend and she shot her first boy/girl scene during the casting visit. That video was the anal video. Is it true? Not sure. Why so much mystery? Because there are more things that meet the eye in the adult business. To release a scene there are some "protocols" that have to be done as there are more parts involved.
I told Pierre that I wanted to know about the off-the record hardcore to what he replied.. "What did she tell you?"
The picture that shows the fly means that the fly – in this case Viola- has been trapped by the spider -Woodman-.The "poetic" reference indicates that Viola has actually shot many videos doing "everything"  for Woodman, besides she moves on to other sites. Check all her scenes HERE
This brings me to the second issue of this post : Her rise to stardom.
Viola Bailey i a young pretty Latvian girl with one of the most perfect bodies we have seen in many years. Pierre Woodman has taken under her wing and introduced her to Dorcel and some other Euro porn honchos. Pierre has promised to turn Viola into the next Silvia Saint. I actually thought so when he said; however, it has been 20 years since Silvia Saint and the way customers select their products have change over the years. The way products are marketed have changed. Success is not only how much money you make, but how your brand is perceived in the market.
I love Viola so much. I have seen her number of followers increased. But, unfortunately she is not the flagship name of a company, with the exception of Woodman's.
Let's put pornstars as products and based on the Boston Consulting Group classification I will show you some examples of how some pornstars are perceived.
Stars: They have great recognition and are hughly marketed. Thy are constantly gaining more fans and have brand recognition. Some examples of these girls are Siri, Angela White, Lisa Ann, Amy Andersen, Sophie Dee. Some ladies have reached a point where they just = $$$$. Siri and ANgela White are less seasoned but have developed a fanbase that will do everything to get their products. Angela White has recetnly released her first IR, DP and anal after 11 years in the making. A huge success. Siri has less than 5 years, but her smart business model has led her become a top name. They started shooting with some websites and now each and every single one of them has their own site with hundreds if not thousands of members.
Siri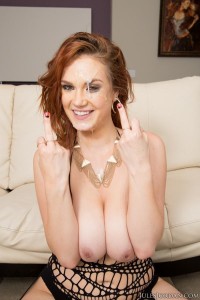 Cash Cows: The trendy girls who are making cash now, but nobody is sure what is happening to them the next year. These girls are the girls that have an impact since day one, but their youth or their agents mishandling  may scare them away from the industry. The best example is Lucie Wilde aka Busty Buffy. She was rushed into almost everything because there was no certainty about how much she was going to last.  Another example of a former Cash Cow was Jenna Ivory. She got a cult following but got stuck with websites her agent was friend with and all her hype was gone. She is now in the "dog" category, but still young to become a star.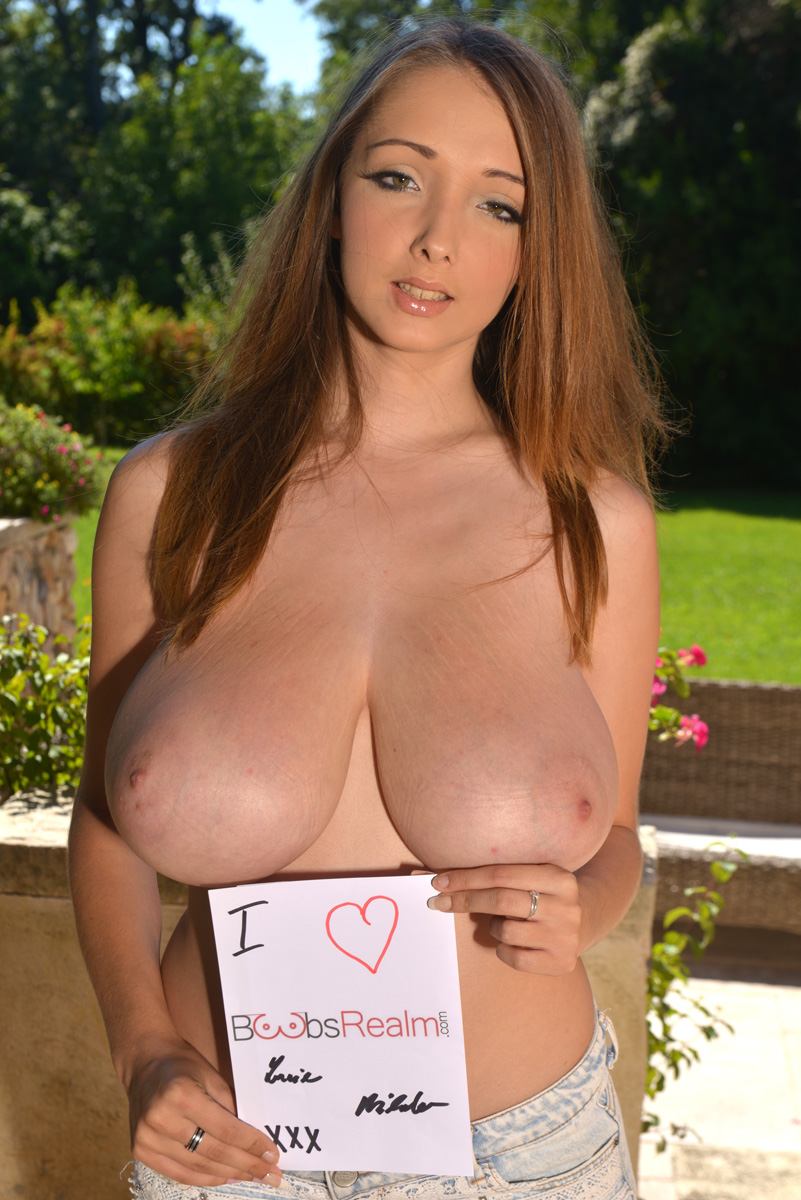 Dogs: Many girls can be entered into this classification. Without giving names just let's think about the girls that do everything since the get go and then fans realize that if they have watched one scene, they have watched them all. How many girls just do everything in one scene for additional $500 or less? The answer is many. Then they have to adjust their rates lowering them because producers don't want to pay more for something they have already done. These girls are just shooting scene after scene and getting fucked for the sake of getting fucked without having a North. They just think that having inflows of cash is sufficient.
Question Marks: Girls who have got the hype and have potential to become stars. If these girls stay for months in this classification they are putting themselves in risk of falling into dogs unless they live up to the hype and make everybody aware of their brand. Viola Bailey is in this category. I love her and many of us do. However, I will tell you this story and take it for what it is. I was at an adult event some months ago and had the chance to talk to guys that work in the marketing areas of Brazzers and other sites. When they asked me who were the hot models that were making me more cash as an affiliate I said: Lucie Wilde and Viola Bailey. Surprisingly nobody ever heard of them before. I showed them pictures. They were impressed by Lucie and really liked Viola.  I told them that Viola was under Pierre's wing. They thought that Woodman knows, so they hoped it turns out good, but they said that euro girls need to be in the American sites to become STARS. I couldn't agree more. Take Marina Visconti as example, she is  in the USA and is growing as a performer and really putting her name out there. She is not a STAR yet, but her question mark is moving into that direction.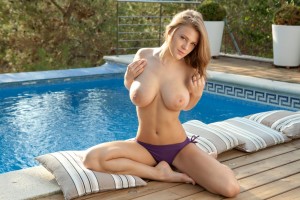 I hope you have not been bored by this. before my conclusion I would like to share something with you. Right after my interview with Viola I tried to start a campaign to crowdfund her first tit-fuck with her boyfriend. I talked to her agent. She told me that Viola was not interested in shooting boy/girl, but I insisted in asking Viola. The next week or so Pierre announced that he was going to release her first boy/girl scene. Soon after, Viola's agent contacted me to tell me to deleted any comment about the crowdfunding, which I did. My idea was to create a site for Viola and start building her to a boy/girl. First with some tease and after months she would go full fledge hardcore. That way the hype was going to be made.
Now, i think Viola needs to shoot for other sites. hardcore is not needed to be a star. Just ask Denise Milani and Jordan Carver, who never even showed their nipples. Viola needs her own site, shot with quality camera lightning, interesting stories told by images and performance and start working for american sites. Scoreland has showed interest. Brazzer's solo site Babes.com would be a great fit (by the way I know the account manager). Becoming a star is not about getting all holes fucked or having anal sex, it is about the way the Star is marketed. My take is to start her own youtube channel, appeal mainstream. Just answer fans questions. Angel Wicky has been featured on Playboy this year and also appeared on a mainstream film. Viola is really a stunning beauty, one of a kind, I am sure that she would be able to grace playboy with her beauty instead of  doing hardcore for some european sites.  Viola needs to do camming. We are in the 2.0 era. We are in the third wave, where performers-customers create the stars, not the producers by themselves.
I am not taking anything away from Woodman. He is a legend and knows a lot, but I think Viola needs to target some sites that will contribute more with her rise to STARDOM.