Hello guys… I know.. I am delayed on posting the video interview with Jemma Valentine.. please have patience… I suck at editing videos.. so I think I will post the raw material later tonight.
Welcome to this round of news and rumors. Next week the blog will debut a new layout, cleaner and with less annoying ads.
First, please check the list of the #MissBoobsRealm2015 contestants… This year's edition will have a qualifying round where 180 girls will compete for 74 spots to be in the final round in later november. The 180 girls will be distributed in 18 groups of 10. Fans will be voting on different posts on the blog. The final 72 + 8 newbies elected by me – who will debut between July and November- will compete on the Contest page on this site. Fans will need to sign up to vote. Winner will get $$$ Please check the Miss BoobsRealm 2015 nominees.
Meet new girl and nominee Slavka Solnechnaya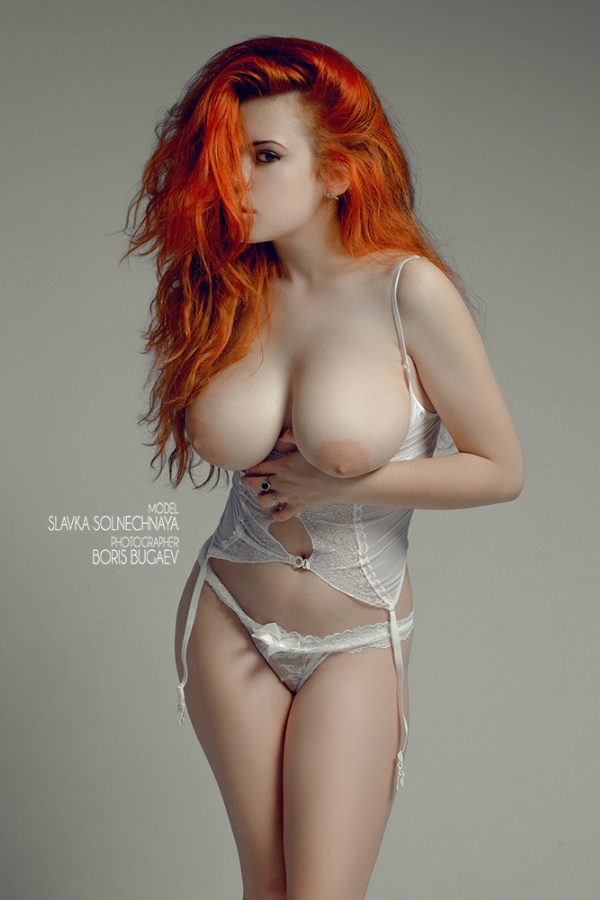 We start with Viola Baileys. The beautiful Latvian is getting heat because of her association with Woodman. The latter posted a "donation box" where fans would give money to get Viola's first ever sex scene -with Pierre himself-. Everybody got excited, included me. However, After several days and many donations the box has reached 22%. Fans have started to complain about Woodman's not revealing of the amount needed and think that he is scamming fans, many of whom are already paying members on his site. As a result, fans have lack of confidence in Woodman and have even blamed Viola for this situation. I think that Viola has no fault here. She is just a performer who did the scene. Unfortunately, this seems to be hurting Viola's stance with fans. I really hope that fans end up happy and nobody's reputation gets damaged.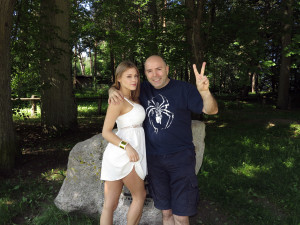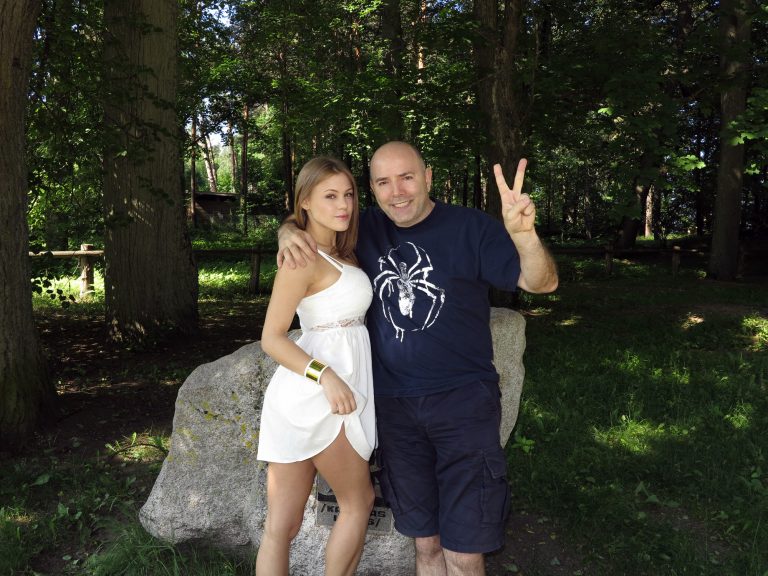 Many fans have been asking about Katerina's -post pregnancy- lactating and hardcore scenes. The great news is that Katerina shot last week milking scenes and hardcore for ddfbusty.com So expect to see my beloved Katerina milking her tits on a guy and the guy milking his cock on Katerina.
Speaking of DDF, the site will release a brand new busty anime Lucie Wilde's hardcore scene in the next following days. This means you have not seen the last of Lucie. And speaking of last, BoobsRealm.com will confirm when the busty czech will shoot her next scene.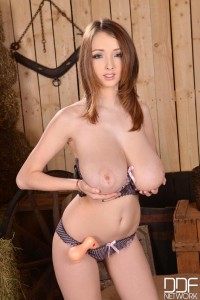 Now we go to the UK where brunette big-tittied Joey Fisher starred as a stripper in a film called Anarchy Parlor. Joey has a small role, but her big tits may be the best scene. Finally we get to see Joey's natural firm breasts get grabbed by a guy. We may never see Joey do hardcore; however, seeing how a guy massages her udders is something that we have to be thankful.