Pierre Woodman will be releasing Viola Bailey's first ever boy/girl scene. As stated on this blog a year ago, Viola Baileys had a sex scene with Woodman before she shot her boy/girl scene with her boyfriend. I was called from liar to desperate by the white knights of porn as nobody believed that actually happened. Viola claimed that she would only do boy/girl with her boyfriend. Finally the scene is out there and I can say it cleans my name out there. Woodman has started a campaign accepting donations on his site to release Viola Baileys anal initiation. It is a smart move, which – cocky attitude aside- was suggested by me on Pierre's site- so he can collect money before having people stealing his content and posting it for free on tube sites.
Everybody's dream will come true as you will see Viola's getting fucked the Woodman style.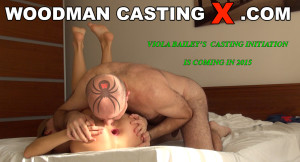 Speaking of first hardcore, busty british Lily Madison has gone boy/girl too. Lily confirmed to BoobsRealm.com that she will be selling her videos on MFC and that she will do EVERYTHING.. so expect Lily Madison get her huge tits fucked, suck cock like a champ, get a huge load on her face, anal and swallowing tons of sperm!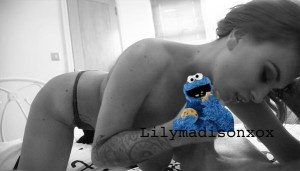 Many people have been asking about my beloved Katerina Hartlova. Don't worry, she will be back. I spoke with her last week and she told me she is shooting next week for Milena Velba's site. So expect the former most beautiful preggo pose again in her perfect shape. OH.. her tits are still bigger so we will have more fun with her funbags!
Oh and last but not least, one of the best discoveries of the year Amanda Love is back on Cosmid.net. The huge-tittied teen poses in front of a mirror. This time we have 4 udders!!! I wonder how Cosmid does to get this big boobs girls! I think I will start cosmid Canada… no kidding!!