Breaking news! Pierre Woodman has confirmed there is a new Viola Baileys hardcore movie coming out in July 1st. Woodman confirmed that said movie is part of the Wake up N Fuck series. This statement has fired up speculation among fans. Some believe that the Viola Baileys Wake Up N Fuck was shot back in the day when Viola was shooting porn with her then boyfriend Ray Boss. Others do not understand as Pierre Woodman and Viola said Viola Baileys would only do solo and girl/girl.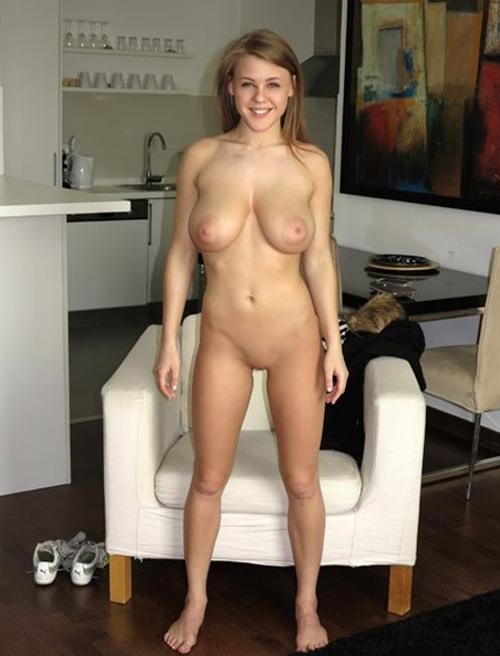 BoobsRealm.com has got unofficial word that the Wake Up N Fuck was shot in Los Angeles just before Viola Baileys quit the States. Pierre Woodman went to California to visit Viola and shot the secret scene. So far this is a rumor, but you know that Boobs Realm has been spot on on rumors. So get ready to watch a brand new Viola Baileys porn scene and check out Pierre Woodman's Wake Up N Fuck.
If we go down memory lane I posted that I was under the impression that Woodman wanted Viola Baileys only for him. So far things have gone that way. She only shot hardcore for him and when she was about to start talks to shoot for Blacked and Tushy she went back to Latvia. I also predicted that Viola Baileys relationship with Woodman would effect hers with Ray Boss as Woodman wants Viola Baileys just for him.
Let's wait and see how this story develops and wait for confirmation from Woodman himself that the scene was shot in 2016 in LA. Remember that Woodman denied having sex with Viola in her casting and Viola herself said in Viola Baileys  interview with Boobs Realm that it was a lie that she fucked other producers and she only had sex with her boyfriend. This would not be the first time words do not match actions.
Rumor also is that the Wake Up N Fuck is not the only hardcore scene Viola Baileys has done and that we can expect more than one dick in one of the scenes… will this be true?
UPDATE 15/06/16 – Pierre Woodman has stated on this forum that no scene with Viola was shot in the US. So let's wait an see if the scene in vogue is actually a hidden gem.
Note: Screencaps from past Viola Baileys hardcore scenes
On a side note, let me take advantage of this very interesting post to introduce you to busty Karolina who just debuted for Czech Casting. The big tits czech has giant natural boobs and she uses them to fuck cocks! Below some previews, but go to Czech Casting to watch Karolina full movie.