Violetta and Isa Gomez new set coming on Nadine;s site. More on Yonia's latest set and videos. Also a big update on MBR23 non-topless groups and next round.
Violeatta and Isa Gomez together in Spain is the upcoming  update on Nadine-J. We can see the preview photo of Isa massaging Violetta's boobs by the pool.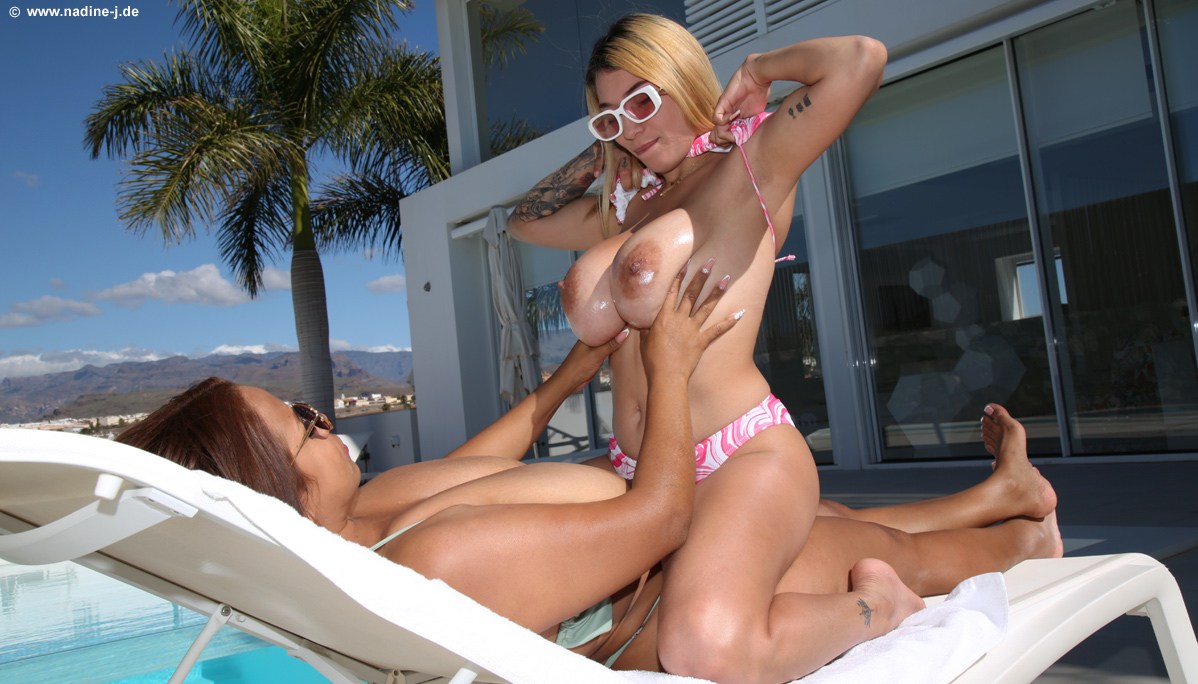 We continue on that site and find that Yonia's latest video is released. Yonia had a shoot this year when she went with Luna to France. Below the screen caps shared on the website. Yonia is a well-deserved contestant on MBR2023.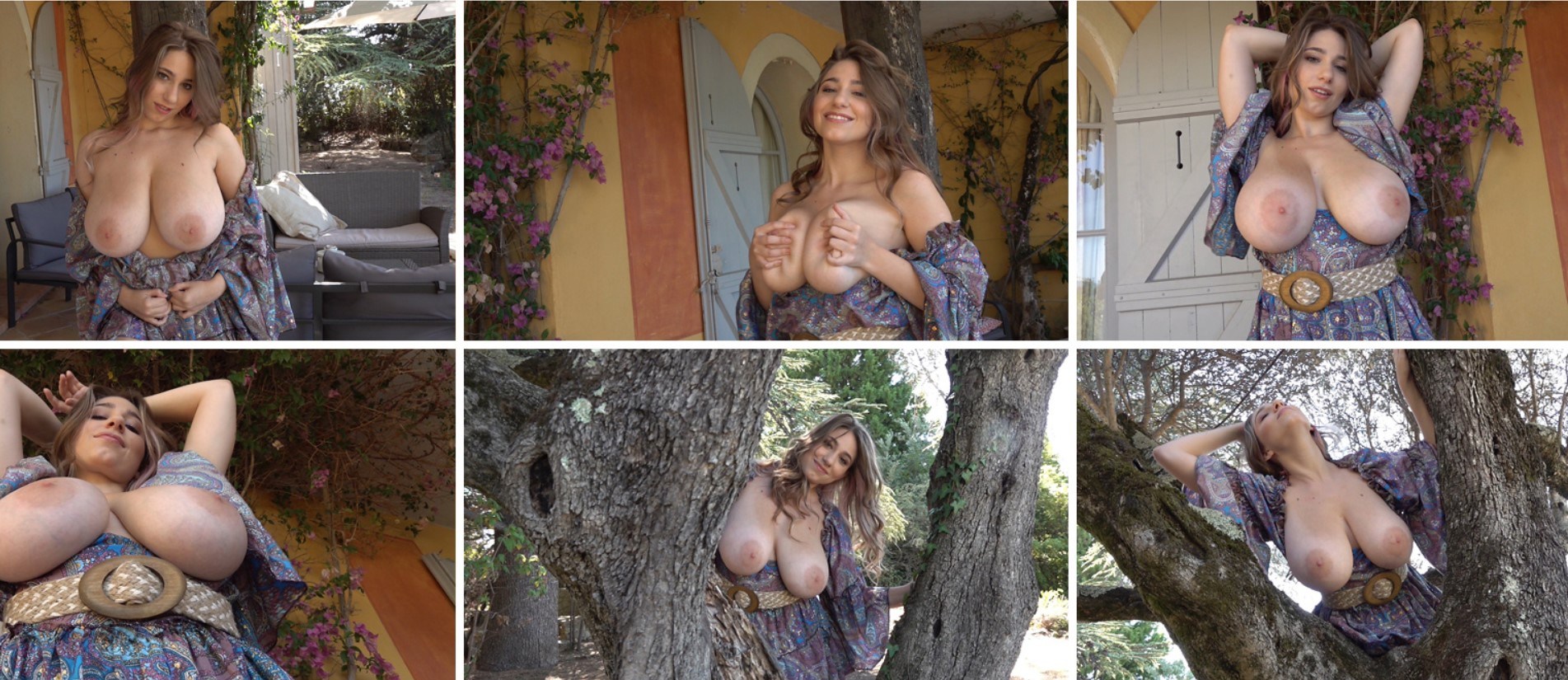 Speaking of Miss BoobsRealm 2023, but of the Non-topless section, the winners of 17 groups are almost set, as the first places are already far ahead from the second places. There is always a trend in all groups every year. After the second day the winner is clear and positions barely change. There could be a few exceptions, but it seems all is pretty clear already in this first round. As a result, voting will end on Tuesday and the Semifinals will start on Wednesday. SIX groups of 4, incorporating the 7 busty girls which bypassed the first round.
Remember that the top 3 girls in the non-topless will qualify directly to the second round of MBR 2023.
Below 4 surprising non-topless girls.