Angela White is a talented performer. While she has already player characters that go beyond the typical "oh yes", "what a big cock" lines, Angela displays her acting skills on the recently released "The Weight of Infidelity" by Pure Taboo.
Angela also collaborated in the writing of this episode. The Weight of Infidelity has been featured not only on porn sites, but also made some noise in the mainstream world. Maxim magazine cited the short film a a way to call for social change on weight, control and infidelity.
The story revolves around Tommy Pistol, an average guy with insecurities who uses his wife Angela White as a fuck toy, controlling her and making her feel less by poking on her weight. Angela does an outstanding job sharing her sadness and frustration.  She, like thousands of other girls controlled by manipulative husband or boyfriends, feels ashamed by not being perfect for her man, who always call her out for her "imperfections" related in this case to her weight gain.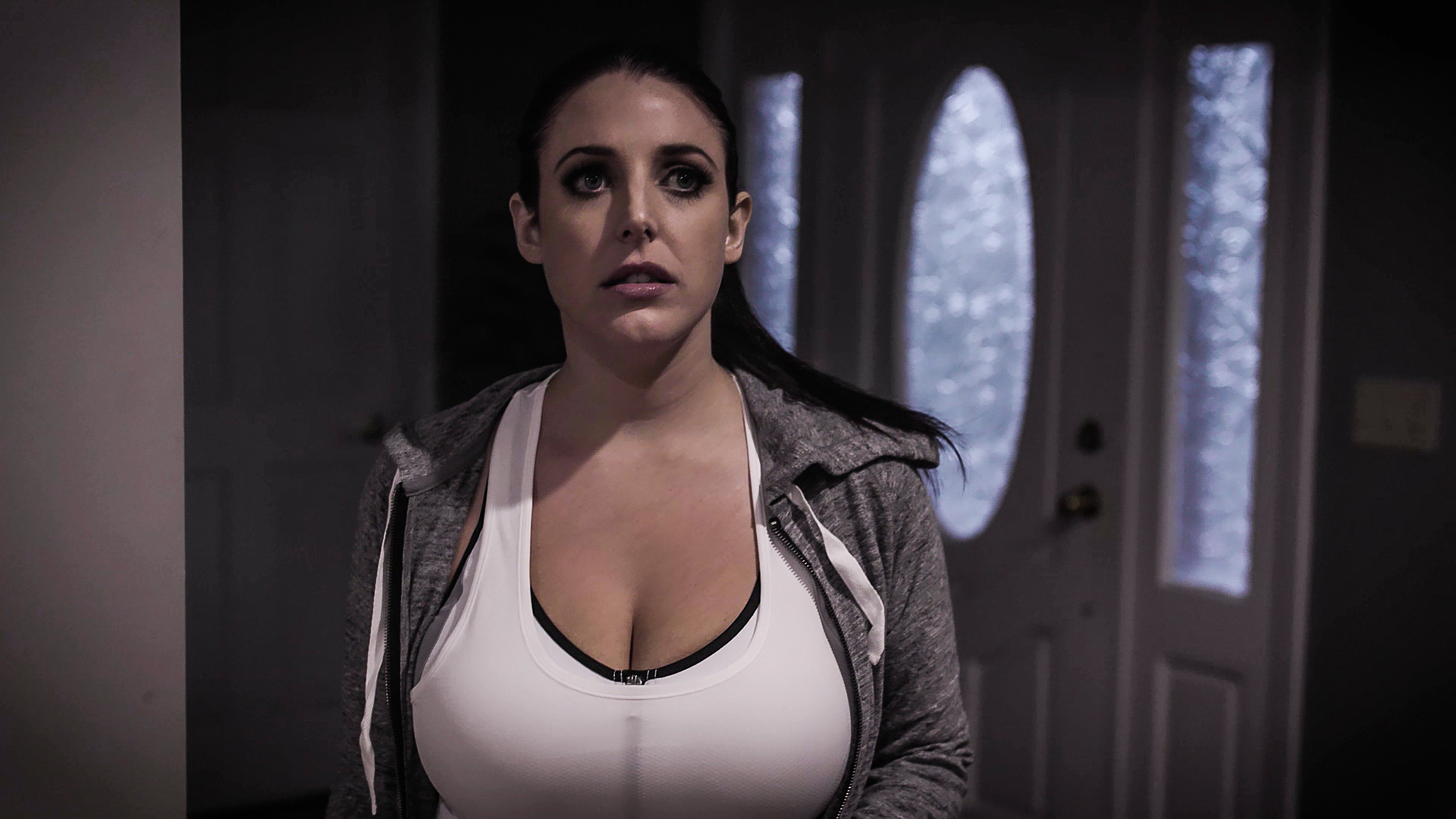 The turning point in the story happens when Angela catches Tommy cheating on her with a much larger girl, Karla Lee. He feeds her cupcakes while having sex in a way of controlling her overweight and make her submissive.
Angela is despondent by the finding. Not about the cheating itself, but mostly by being with a larger girl. She has been trying to drop weight to please the guy, only to find her with a girl that weights way more than she does.
By the end of the story Angela and Kara Lee meet up and have lesbian sex. Then they have a sit-down conversation where they both realize Tommy is using them. The ending of the short-film is that of a Tales from the Crypt kind of ending…
The episode is free on the PureTaboo website. Click on the link below and search on episodes and go to The Weight of Infidelity.