Many of you remember Zenda. The busty Spanish girl who did it all. Bukakes and threesomes. Zenda got all the cock she could. Today we look at her career and what she is up to now.
It was 2010 and a busty Spanish girl wanted to try porn. Money was the main factor and she heard that Torbe was the man in this business in Madrid. Young girl chose the name Zenda for her newfound career. The busty brunette started in an episode of Pilladas and progressed to harder stuff. She was the go-to girl for bukakes.
Zenda told BoobsRealm that Torbe always was nice to her. She had no problem during the shoots. She was ok with the bukakes. The only issue with the shoots is that they took ours and some times many people in one room after hours could be too much. But she never had any issue.
Zenda left Torbe as Cumlouder knocked on her door. They usually stole all girls from Putalocura and wanted them to never shoot for Torbe again. The reason is that Spanish porn does not have many players, so those companies try to screw Torbe or any small company to try to keep their share of the market.
Zenda is currently active and doing skype shows. However, she is occasionally shooting content for companies. Here a link VRPorn which features Zenda in a handful of VR XXX scenes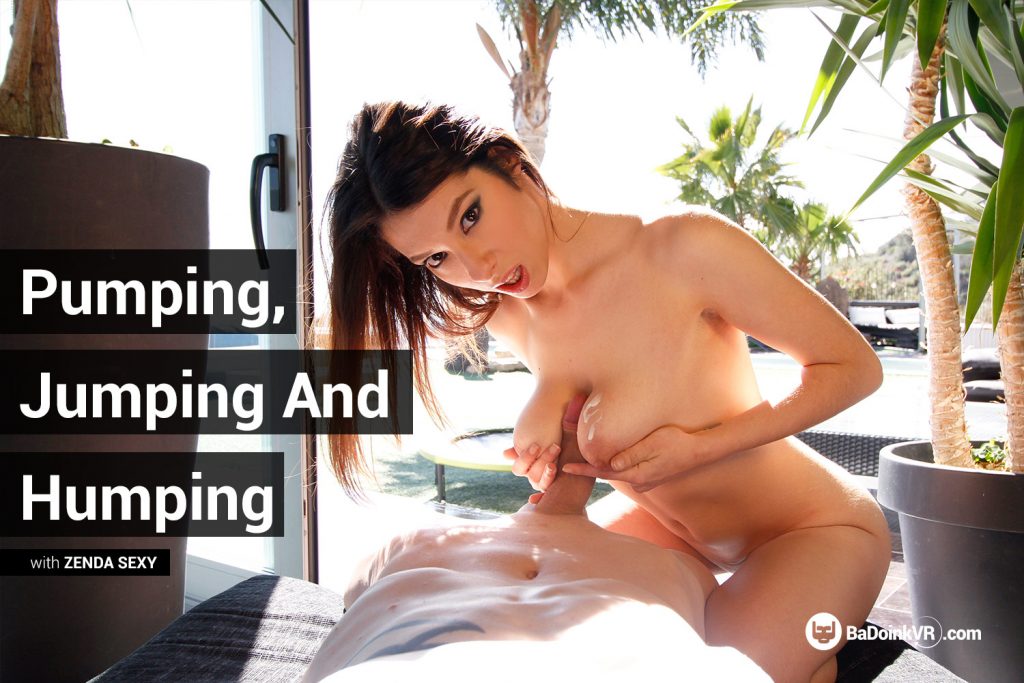 Zenda also worked for Woodman, SexMex, DDFbusty and others. She has been active even in 2020. However, her Putalocura days are the ones we will always remember and cherish.
Zenda is currently active on twitter. Last time I checked in 2016 she had a partner and only doing boy/girl with her. Would be great to reconnect.
Visit Zenda's Official twitter to keep up to date on what she shares with her fans https://twitter.com/Zenda2Sexy
As Zenda has been active more than many people think, it will be good to update you all in all Zenda's and other girls adventures. The plan is to start creating a Model directory next month and add links to all places the girls have worked with. So a keep list/database.