Whenever a girl announces she is going to open an OF, this is often a cause for celebration to her fans, who optimistically (and naively) believe they will get to chat with her and see her naked at reasonable prices. However, search any forum where OF is discussed and you will find no shortage of complaints from men who feel they were scammed.
NOTE: This is the first fan-submitted post. When he came with the idea, I love it. I think you will enjoy his article as much as I did.
As someone who has had his own bad experiences, I wanted to discuss the main problems I find in using OF, along with why I believe they happen. It may also serve as a warning to any man interested in using the platform for the first time.
Before I start, I wanted to make clear that I am not implying that a woman has never been scammed by a male model, but this website is mainly for male fans of women with large breasts, so that is my target audience. Moreover, I won't name specific girls as examples, since that may be construed as an indirect attack by Boobsrealm and trigger unnecessary drama.
1) Poor descriptions
In a fair world, every girl would write in her description the type of content she produces. In fact, this should be obvious, especially for professional models, since they have to write information about themselves and their "shoot styles" on modelling platforms such as Purpleport. Instead, content creators are free to write about whatever they like, or even nothing at all except for a legal disclaimer threatening to sue you if they find out you leaked their content.
From a consumer's point of view, this makes first-time subscriptions a gamble. A possible solution is to just search for leaks, but legally there are no other options except to either bite the bullet or look for other models.
I believe the lack of information is sometimes deliberate. If you seek an OF expecting a girl to do a certain type of content and read that she doesn't, you may refrain from subscribing to her. On the other hand, if you can't be sure, you may be willing to take the risk, which leads me to the next point.
2) Lousy feed content and expensive PPVs
When you subscribe, you essentially purchase four "rights": accessing the feed, chatting with the model (well, not necessarily, but more on that later),buying PPVs and requesting customs.
When a creator sells PPVs (and, like it or not, most of them do), she is free to divide her content between them and her subscription feed, logically uploading the more tame stuff to the latter. Some models will show their boobs and pussy on their feed; others show nothing whatsoever except on PPV. For this reason, there is no guarantee that you will be satisfied just with the basic feed content.  In fact, even if you are pleased with what you got to see this time, it is still possible for you to be disappointed when you resubscribe, since a model can become less active and upload less stuff while charging the same as before.
If you are not pleased with the feed, the only way you may see better content is to buy PPVs. However, this leaves you with several other problems. For starters, any single PPV is often more expensive than subscribing. Plus, when your subscription expires, you will have to resubscribe to be able to purchase it. Finally, many models do not show screenshots or describe their PPVs accurately. Instead, some say vague stuff like "I've never done this before" or "I can't believe I'm posting this". Usually, when they describe their PPVs like this, they know it's garbage but are trying to trick you into buying them.
Once you are through exploring a model's content, you may find you just spent a small fortune on stuff you would not have bought had you known what it consisted of. It was all a process, really: you subscribed due to a description that didn't tell you what you wanted to know, searched the feed in vain for what you wanted to see, and thus spent even more money on one or more PPVs.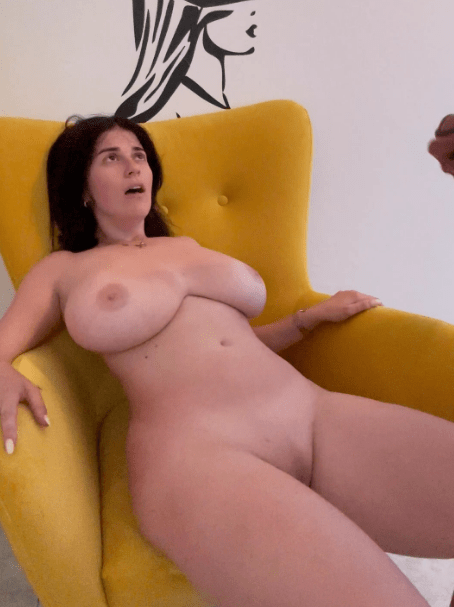 3) You charge $15, I charge $150
Different models charge different prices for the same kind of content. This sometimes depends on how often the girl does it. For example, if she's done a dozen JOI videos, she will probably charge less for them than a girl who is doing one for the first time. However, some will charge a fortune for these videos regardless of how often they make them.
Of course, even something as simple as toplessness can be expensive if the girl in question has never been nude before OF, which means you can only see her boobs if you pay her.
Customs are the worst, because they can cost anything from $80 to $1000. Sometimes, the difference in prices has to do with production values (ie whether the custom is filmed in a professional setting or just a cell phone video) and how explicit the content is (ie just seeing her naked or doing b/g), but in other cases it boils down to how much money the model wants to make the effort.
4)  Deceptive managers
To anyone not very familiar with how the platform actually works, the idea of chatting with your favorite models may seem very appealing. However, it is no longer a secret that many girls these days hire managers to answer Dms and send PPVs for them. Up to a point, this is understandable: some models have so many subscribers that they would have to spend the entire day on OF answering their subscribers. The problem is that models rarely, if ever, admit that they have other people managing their accounts. Consequently, believing to be talking to the girls, many men have likely told about their sexual fetishes and asked for dick ratings to other men. To add insult to injury, some models charge extra for faster answers to Dms and long chats, even though they are not the ones doing them.
A few signs an account is being managed by another person include:
-an increase in prices
-the model appearing to be always online
-repetitive, vague Dms that could be sent to anyone (ie "Baby, I am so horny. Wanna play?")
-sending you a PPV that does not contain what you asked for
-spamming your Dms with random PPVs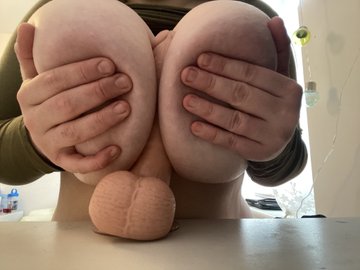 Conclusion- The mentality behind bad OF.
Because OF allows models to charge as much as they want for their content regardless of quality or transparency, many (perhaps most) girls choose to do everything they can to take men's money for as little effort as possible.
Whether or not this is the best course of action for the girls is debatable. If a model is not very well known, it may hurt her to scam her subscribers, many of whom will leave her OF, leak her content and criticize her online.
On the other hand, there are some women popular enough to make a lot of money in spite of their bad content and poor treatment of fans. These girls tend to attract wealthy simps who will sometimes even give them money for nothing at all.
Some lazy models see OF as a part-time job where you get paid a fortune for almost zero effort. Others see it as a quick way to live their dream of travelling and buying expensive clothes while they are still in their 20s.