Being in a long-term relationship can be wonderful in some cases, not so much in others. Men and women alike often find themselves married to a lackluster partner. Why is this the case? Well, every relationship is significantly or only slightly different. It could be for many reasons, but it generally begins with one or both partners. It is generally not that usual for a spouse to be relenting when it comes to sex. Maybe, it is a pet peeve or something that haunts them from past relationships. Whatever the case might be, couples must work together to keep their spouses from cheating.
Is Cheating Uncommon?
Absolutely not, married people cheat all time. Some cheat for fun while others cheat because something is lacking in their marriages. There is no doubt, that marriages undergo many alterations over the years. Some get better while others continue to deteriorate. Again, the key to keeping your spouse faithful is flexibility. This does not necessarily mean you have to give up everything you believe in to make your partner happy. It just means you need to be willing to give from time to time.
Lack Of Communication
One of the most common factors linked to marital infidelity is lack of communication. It could be that one of the partners is talkative, but not the other. There are times when you just do not want to talk. However, there are times when it is absolutely necessary to communicate with your partner. Say, your partner is struggling to perform sexually. Would you not want to know the culprit? If you continue refusing to talk about the problem, you will never find out the true answer. Instead, you will be left pondering on it until it drives a wedge between you and your spouse. Is this what you want?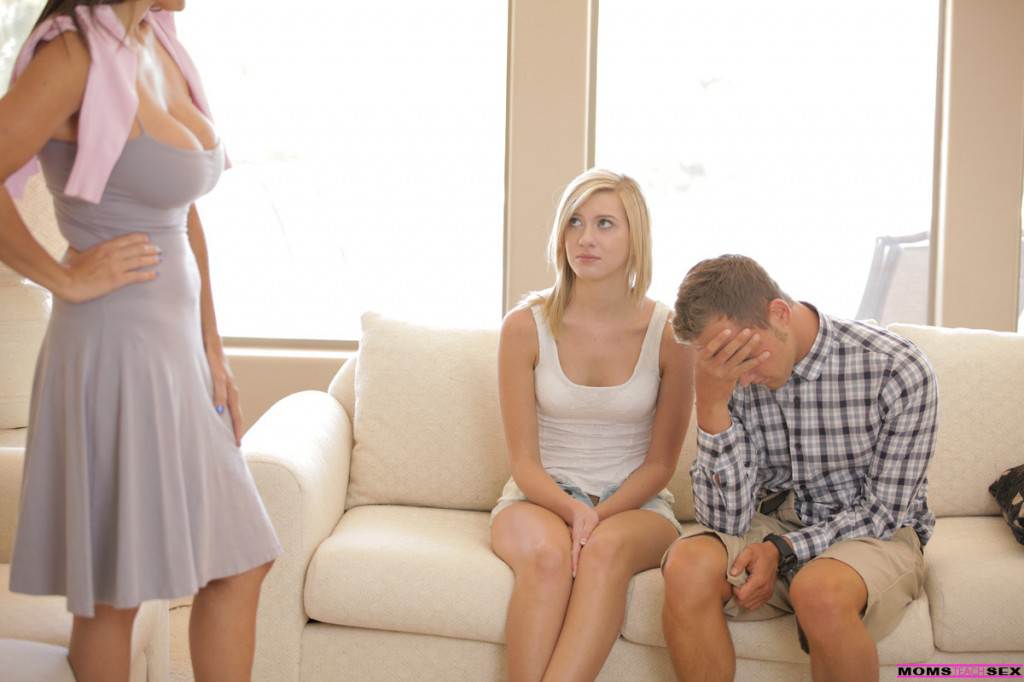 Not Fully Ready To Commit
Just because someone agrees to marry does not mean they are completely ready to give up their wandering eye. It is unfortunate that people cheat because it leaves a devastating effect on everyone involved. This is especially true with there are children involved. Should children be forced to endure the hardships of a troubled parental relationship? Of course not, which is why it is even more important to never marry until you are fully ready to commit.
Fall Out Of Love
The excuse for cheating has always been "I fell out of love." When this happens, the faithful partner dotes on the partner who committed infidelity. When you love someone so much, you oftentimes overlook a lot of things in your marriage. It is important to be observant just in case something out of the ordinary happens.
There is something wrong when your partner stops being affectionate, especially when she/he has always been. Married men and women fall out of love all the time. So, it is not something new. It may be new to you, but it happens in many marriages.
Unsatisfactory Sex Life
People get so busy with work, their children, housekeeping, and other tasks that they forget their partners' sexual needs. If this becomes repetitive, you can eventually expect your spouse to cheat. Being fully satisfied with your sex life means everything for a relationship. However, this goes both ways. Your partner must be willing to be submissive as well as yourself. If you need a little stimulus, you can always turn to hot fisting videos. Pornography is not always about sexual intercourse. It can also teach you how to satisfy your partner in the bed.
Porn videos can open up new avenues for long-term marriages. They can provide you with tips, trips, and other valuable information about lovemaking. Before your partner has a chance to cheat, you should start pleasing him/her sexually. If he/she refuses your offer, it may be too late. So, do not delay action because it will eventually result in infidelity.
Sex Addiction
Sex addiction is harmful to any marriage. No matter what you believe, being addicted to sex can and will lead to cheating. While pornography can be helpful, it can also be harmful. When someone takes their porn viewing to the next level, the partner should be on the lookout. The first sign of sex addiction should be addressed sooner than later. The longer your way to see a counselor, the riskier it becomes for your marriage. Think of your children, spouse, and your life before ignoring your problem.
Sex addiction comes in many forms, including unsafe mental distress and unsafe practices. Once your partner can no longer satisfy your sexual cravings, you have a problem.
Summary
Keeping your partner wanting to come home to you could be the difference between a loving marriage and a troubled marriage. It never hurts to relent as long as your partner knows the boundaries. Be open and flexible in every aspect of your relationship.