Today let's meet busty MILF Busty Von Tease who has launched her official website. This lady with heavy boobs is an internet sensation who wants to share her photos and videos with you. Also watch Carly Rae Woodman Casting as well as a Porn cCasting gone wrong with the beautiful Masha!!
Busty Von Tease has been online for quite some years. Her humongous juggs are wonders of the world. This busty American MILF decided to start her own site and share her naughty videos and photos with us. Busty Von Tease does it all with her big natural boobs. I checked out her videos and I liked them all. She bounces her big tits, plays with them and she even has some boy/girl videos.
Below some samples, but it is yours the chance to watch them all. Videos on her site are short, but are fresh air in the big boobs scene. She bounces her tits in slow motion, she gives a handjob, she sucks cock and also plays with a dildo. Busty Von Tease is uploading content every week and I'm sure that with your support you will get more amazing hot videos and photos.
It is turn to go to Europe and take a look at British Blonde Carly Rae porn casting for Pierre Woodman. Carly is a nice girl who takes her job seriously. Carly not only does a porn Casting for PW, but also she stars in a Wake Up and Fuck scene along Catlyn Sweet, Woodman himself and another guy. Carly likes to get pounded hard and swallows sperm. You know Woodman goes really hard on the girls and sometimes he even pees on them.. Wanna know what Carly is capable of?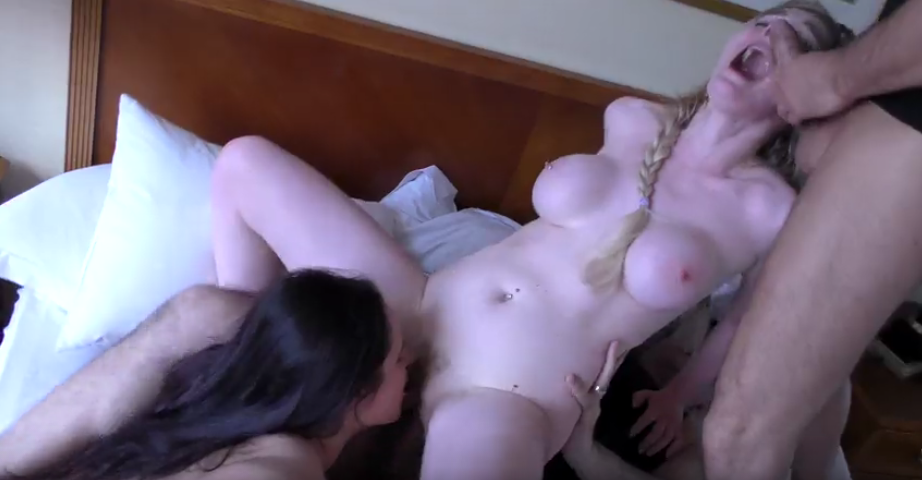 The following video is a Woodman Porn casting gone wrong. Spoiler alert: Don't hate me!!! I thought it was fun to watch. Who is this Masha girl? I don't know. I wish she did porn.