Everybody knows how much I love Katerina Hartlova. The blonde MILF is back!! This time, my beloved Katerina debuts in VRPorn. This hot scene is brought to you by SexLikeReal.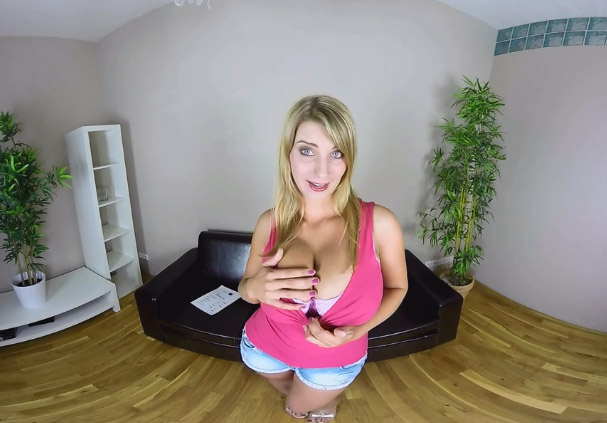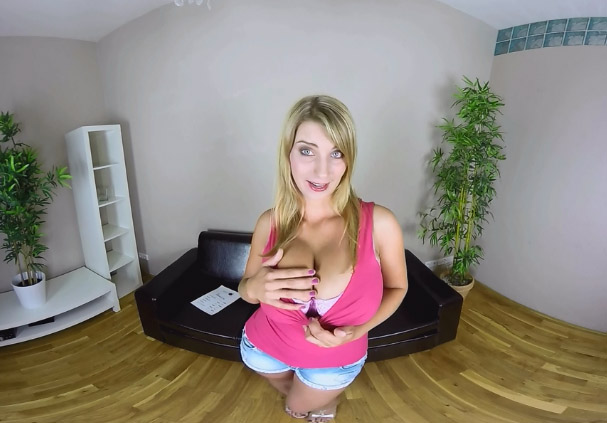 Katherina Hartlova is a naughty girl. She likes to show off her big giant tits and is the best in the world at doing that. This time Katerina is your personal stripper. You only need to put on those VR glasses, get comfortable and enjoy the show. It is like busty Katerina Hartlova is getting naked in front of you… just some inches from you!!
Is it me or Katerina looks better than ever? She is perfect all the time. All this years in porn have not taken away that beauty. Katerina enjoys standing in front of you teasing you with her big knockers. Then she proceeds to take off her clothes and play with her giant natural tits.  She starts licking her nipples and she approaches her tits to your face. You can almost lick them if you just try to. She then turns her back and bends over so you can have her pink pussy some inches from your face. She spreads her pussy and you see her inside. Katerina proceeds to relax on your couch. She smiles like the good slutty girl she is. She brings a toy and starts inserting it in her pussy. Katerina knows what turns you on and does it. She wants your load. She is just there… for you.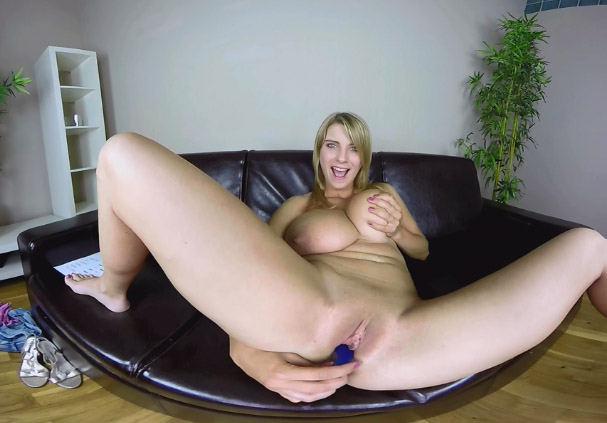 I love boy/girl, but just having Katerina for you in VR Porn, takes VR Porn to another level for me. Even in this solo scene Katerina excels and manages to make me drop my load.
This and many other Virtual Reality Porn scenes are brought to you by Sex Like Real.