I did this kind of post twice a few years ago. The Miss Boobs Realm 2018 contest is still running, but I wanted to reflect on the state of the 2018 big boobs world niche and give my top 10 Highlights in a year that was better than 2017 but not as great as other previous years.
I will not rank them because all of them have impact us differently. If you think I leave out something important, please comment.
Note: Vote in Miss Boobs Realm 2018. Voting ends next Monday. However, as of now the 1st place is way ahead of the second one.
1. Codi Vore's Hardcore Debut
While the blonde Codi Vore did hardcore for her manyvids, having her getting fucked in a professional environment made it feel special. And pretending to be a dinosaur does not count, so props to Scoreland for this. Many guys wanted to watch her get fucked, wish granted!
2.Stacy Vandenberg
Busty Stacy popped-up on Nadine's site earlier this year. Everyone including myself thought we were witnessing the new face -tits- of our niche. Stacy only did a few shoots for Daktari Lorenz and recently she signed with The Score Group to shoot the photos on her "Official Site". Stacy has not dismissed the possibility of returning to Score for more photos and videos.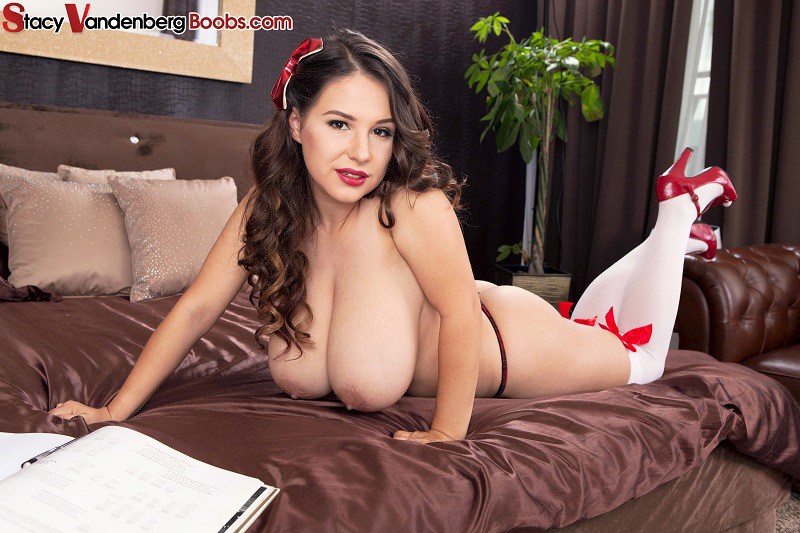 3.Talia Amanda
Busty Talia just debuted a couple of months ago, but she made feel her presence. Unfortunately there are not many sites left where she would shoot, so she needs to put more work with webcam and Patreon. She is debuting next week for Scoreland.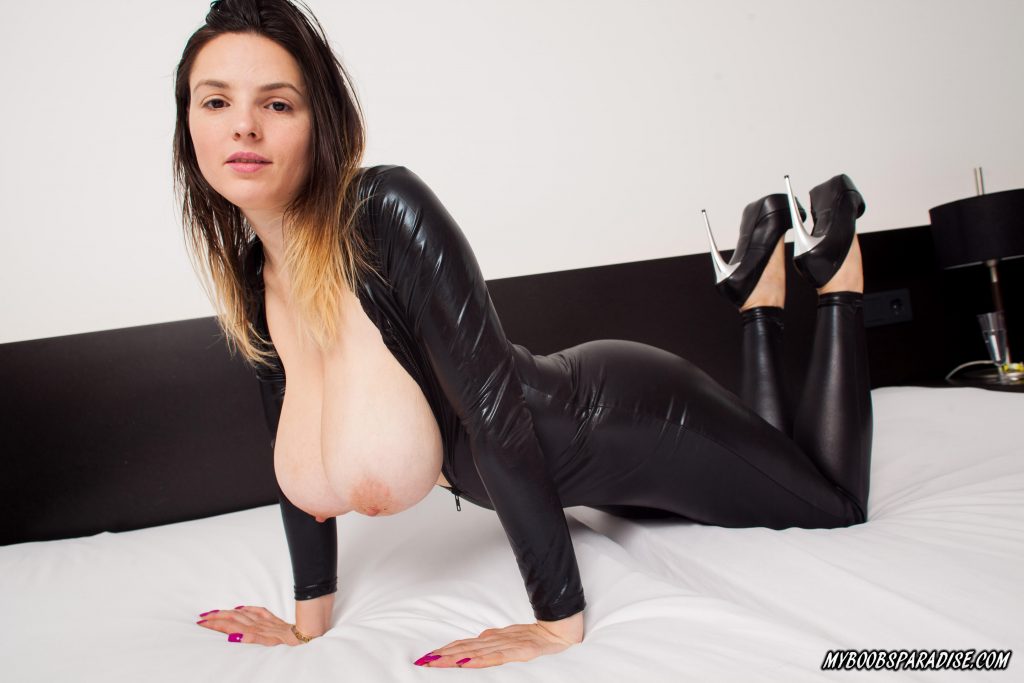 4.Maria Body
Maria is another Daktari's discovery. However she become more popular after posing for Pinupfiles and also shooting with Samanta Lily. Probably the best busty rookie of the year.
5.Neoaphrodite retires
The top busty anonymous girl that ever shot amateur content. I had the privilege of interviewing NeoAphrodite aka Modern Venus. Sadly she retired a couple of months ago, and it seems she will never come back.
6.Samanta Lily Pregnancy
Sexy Lovely Sam gave birth this year to her first child. Samanta used her pregnancy to shoot preggo and milking content, which is in high demand.
7. Leanne Crow Gets Married and pregnant
Another one that got a baby inside. Leanne Crow also tied to knot. It seems that 2019 will be the year that we see the last of Leanne.
8. Mia Melano
Not as busty as the girls we use to feature on here, but Mia Melano is perfect. It is obvious fans realize that as she came in second place in her Group on Miss Boobs Realm 2018 beating more famous models and bustier models. Mia Melano is still signed to Greg Lansky, but hopefully she will be free to shoot more porn for other companies.
9. Faceless Small Girl Big Titties and Princess996 debut
SG BT took tumblr by storm. She also became BoobsRealm Brand Ambassador. We will watch more exclusive content of her on this blog in 2019. She might become the next Neoaphrodite. Read my interview with SmallGirlBigTitties. She is the girl on the featured gif modeling the Boobsrealm t-shirt.
Another anonymous girl that has also rocked our world is the Finish Princess996 who might be the new Bella Brewer – who is the new Rachel Aldana-. Both ladies are among the top 5 to watch in 2019. Who knows, maybe they show their faces once they make enough money to live from their content.
10. Sha Rizel and Demmy Blaze are on Patreon
Last but not least, superstars Sha Rizel and Demmy Blaze launched their Patreon accounts. This is a way to be closer to them and do not have to depend on if someone pays them to pose nude or them getting bothered by boy/girl offers they are not interested in.