Great News guys! UK-based Adult Sex Toys store Passion Sense is sponsoring Miss Boobs Real 2018. In addition to the $100 and the BoobsRealm.com tank top for the winner PassionSense.co.uk will donate a Sex Toy for the winner of the contest! Yes! Just imagine that thanks to you your favorite busty girl will either get a sex toy or hot XXX item fro her thanks to you! Let's get to know the guys at Passion Sense.
Passion Sense is a a Sex shop on Redcar High Street in the UK established in 2016. In two years they have been gaining a decent market share. When you go to their website you will find a vast array of adult sex toys such as buttplugs, dildos, vibrators as well as men sex toys. It does not matter if you are in a relationship or have one night stands willing to try something different, using some sex toys can spice up things even more.
Busty Girl wearing a sexy robe from Passion Sense
For those who are not into sex toys you still can buy sexy lingerie or sexy costumes and babydolls for your babe. Start that sex flame again in the relationship wit a gift. Bring also sexy games or bondage accessories to try something different. Passion Sense in the UK has all you need to fulfill those hot fantasies.
You can either visit them at the store or order online. You can also tell your favorite cam girl or amateur model to take a look at their website and create a Wishlist. Spoil your busty online crush. She will love you. Have you ever heard "men's favorite friend is a dog and women's favorite friend is a dildo"?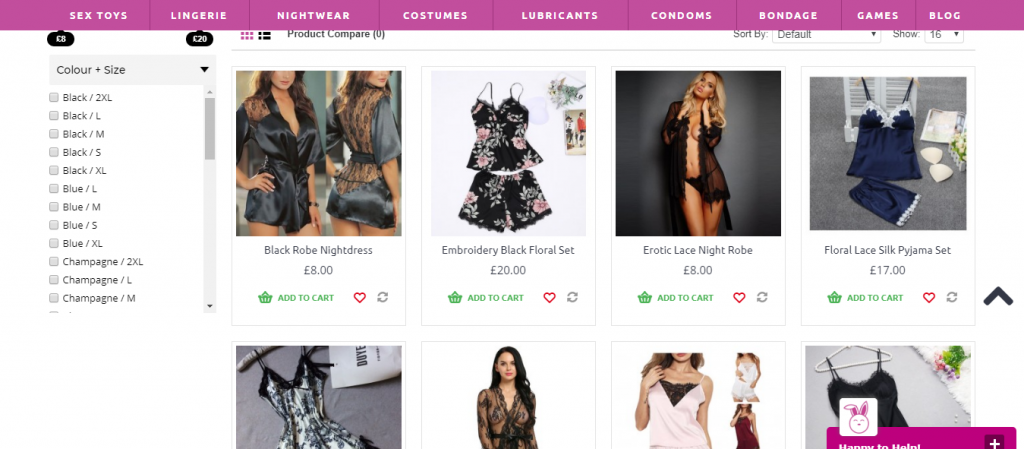 I strongly suggest you to visit PassionSense.co.uk Adult Sex Toy website and order something for your personal sex encounters. Otherwise share with your busty cam girl, amateur or pornstar. Remember thanks to these guys we might be able to tell the world we got our favorite busty gir of 2018 a sex toy. Just think of the possibilities of having a sex toy for Tessa Fowler, Leanne Crow, Samanta Lily, Stacy Vandenberg, Natasha Nice or to amateurs such as SmallGirlBigTitties, Princess96, Asiri Stone or Minijello. I'm just saying! Support this guys! Below a busty girl using a dildo so keep in mind what you could enable for another busty girl… Christmas is coming!
Get The Best Adult Sex Toys Online