This week Ewa Sonnet made rounds. Not because the busty legend went fully nude, but because she announced that a new model was debuting on her site. She introduced us to busty Alicia Linda. Alicia Linda is what her name describes: Pretty. She has a nice face and huge round natural breasts. She was trending on twitter and rightfully so. Busty Alicia Linda will be joining Ewa Sonnet in the Curvy Berlin calendar for the 2017 edition.
UPDATE: Photo of Alicia Linda was deleted by request of Ewa Sonnet and her manager Phil
Instead, please enjoy my beloved cam girl Kittiesauce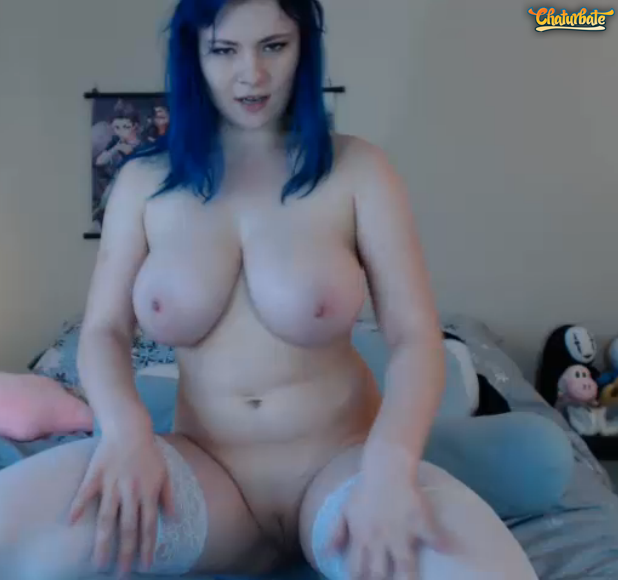 Alicia Linda may become the top busty Polish model. She has tits the size those of Agnetis Miracle and is prettier than Ewa Sonnet in her best years. However, I would not hold my breath as Ewa Sonnet's girls only go topless and do the same thing for years. I wish I am wrong.
Here an exclusive video of busty Alicia Linda
UPDATE: Video was removed by request of Ewa Sonnet and her manager Phil.
On a side note, how many of you like busty escorts? I am not a regular escort client, but I have met a few. It is hard to find busty escorts. I have heard that some of the best escorts and bustier work in the UK and Australia. I know some pornstars go to the UK to escort – Not all pornstars escort-. I was told of some great sites that help customers get what they really want in terms of getting a nice and hot lady and a bang for their buck.. or well banging well for the bucks they pay. I invite you to check out Sydney escorts , which has nice HQ photos of the girls that offer their sexual services, Jaipur escorts, for those going for work or pleasure to India and want to bang hot indian girls and live a Bollywood XXX adventure and Gurgaon escorts for those looking for some Indian fun and also some foreigners meat overseas.
On a side note, Sophie Mei is escorting in Spain, but it is said that she is not even the shadow of what she used to be.
Lucky Torbe fucked Sophie Mei; however, she never wanted to be fucked on camera