Busty Australian Pornstar Angela White shot a historic blowbang some time ago. The world talks about it and Boobs Realm brings you some hot gifs that you need to see. If you have not watched Angela White blowbang, what are you waiting for? This is one of the hottest scenes ever shot by a busty pornstar. Watch the full scene in HD qualify on Angela White official site.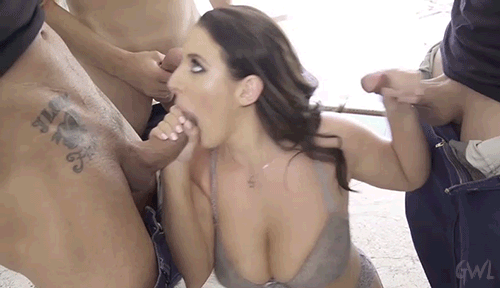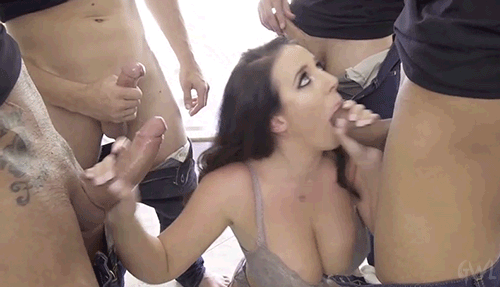 Sabrina Nichole seems to be enjoying showing her pussy. This time the busty blonde had a bedroom session with fellow big tits model Britney Shumaker. Both big boobs playboy models played in the bedroom and started making out. They get undressed and get kozy. The screenshot below shows how the hot action evolved. As you see both Sabrina Nichole and Britney Shumaker show their pink pussies and their assholes to the camera. I think this might be the first time we see Sabrina Nichole getting so naughty. While I don't see Sabrina Nichole going hardcore, I think she may be getting more naughty as time goes. Maybe we can pray for a leaked sex scene – I'm a bad man-. This scene is courtesy of playboyplus. However, remember that Sabrina Nichole just debuted for This Years Model and showed her meaty pussy too. Sabrina Nichole is practically a lock in the Miss Boobs Realm 2016 final list. Should Britney Shumaker be in the pre-nominees list?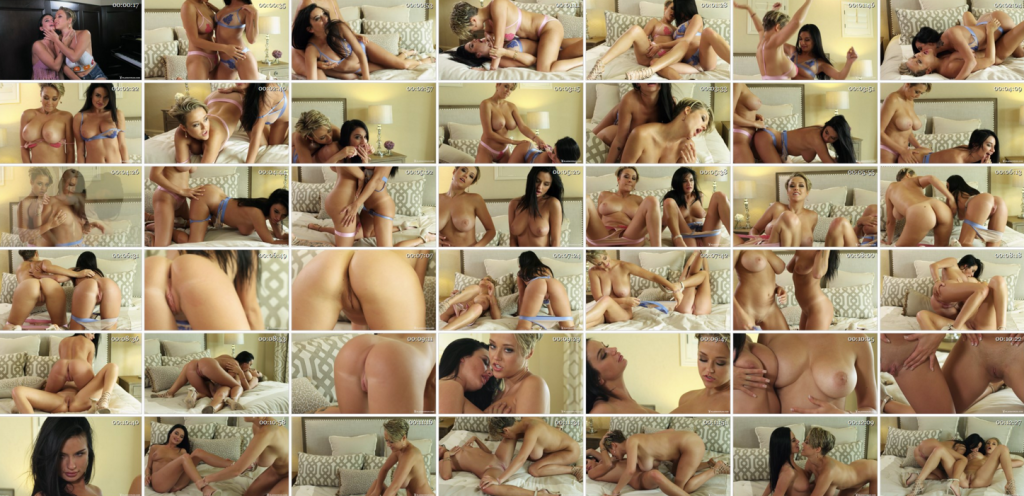 It is time to introduce you to busty Chaturbate cam girl CandyPuff. The big tits pale brunette has a what it takes to become a star in the big boobs world. I caught her online some time ago and I was really impressed. I think she has what it takes to become a big player in the big boobs league. I'm sure we will see more of her soon. I'll make sure you get more photos of busty Candypuff.
Enjoy some screenshots from her cam show.