The UK has been the country that has produced the most beautiful busty glamour models. There is no doubt that Lucy Pinder has became an icon of the big boobs glamour scene. Other girls such as Lindsey Dawn McKenzie went a little bit further and did softcore and porn, but went back to topless modeling last year. The first wave of Big Tits featured Lucy Pinder, Hollie Gibbons, Hollie Peers, Joey Fisher, Jessica Davies, Charlee Green, Emma Glover, Sammy Braddy and Lacey Banghard have been around for some years and are world-wide known. Boobs Realm has featured top busty glamour models and has always given exposure to some girls before you found out about them on other blogs. The most famous and flagship girl of the new Big Tits British Invasion Beth Lily is done with topless modeling, but other current stars are going tit-to-tit to take her place as the new queen of big boobs modeling. Cara Ruby, Alice Brookes, Sophie Coady, Ellis Attard, Fiona Siciliano and Lana Parker have been featured several times on BoobsRealm.com. Now it is time to introduce you -or re-introduce you- to some of the most promising busty models that the UK has to offer in 2016.
T_Amazin: She is just simply amazing. The busty newcomer not only has a perfect chest and a very cute face, her eyes will pierced your heart and will never let you go. She is on twitter @T_amazin.
Asha Evans: Asha may not be a new girl, but she is just back from a hiatus. Asha Evans is back on track and she will show her rack on her upcoming official site. To get to know the now blonde stunner follow her on twitter @AshaEvansModel.
Rosie Danvers: Rosie is a cute girl with the looks of a doll. Rosie is the perfect slim girl with perfect breast. She is another girl who will have her own site soon. She is just lovely! No wonder why she is on the featured photo of this post. @rosiegirlsoho is on twitter.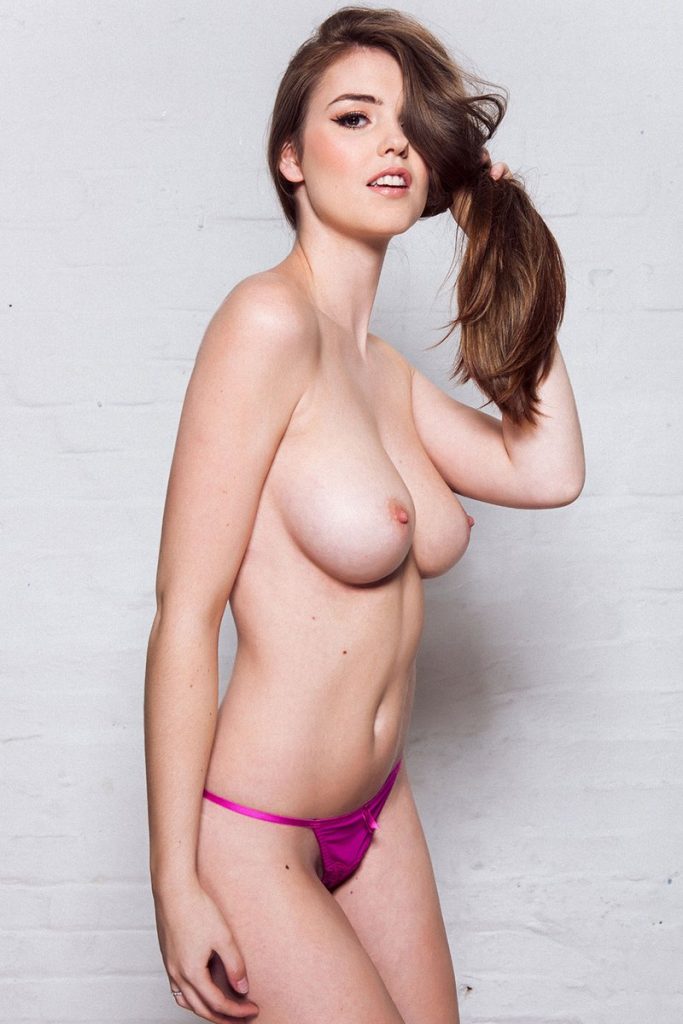 Lara Prince: I just found out about @LaraPrincey. She is blonde, cute and busty. Lara Prince is a busty hidden gem that the world needs to know about.
Kym Graham: The cute @kymgraham92 may be the only one to have posed for Onlytease and Spinchix. Kym Graham is another girl on her way to become a busty super model. She is a cutie and we all know it!
Joanna May Parker: I'm sure @JoannaMayuk (on twitter) will be a favorite. She is super cute, blonde and chesty.  What not to love about this hot busty blonde?
So who is the most promising busty glamour model? Who will move up ranks where Beth Lily, Cara Ruby, Alice Brookes and others have been?