Let's start with the gorgeous latina Elizabeth Anne. She has been away from social media after fans started asking too much about her tits. While people should respect the girls, it is not necessary to be a rocket scientist to understand that if a girl teases her boobs a lot and gives tons of boners, guys will start asking about showing her boobs. Our friends from Alrincon picked up some of the busty Elizabeth Anne greatest photos and gifs. The gym instructor may be away from instagram, but those tits are all over the internet! Just a sample. Look at how big those natural monsters are!

Let's move on to UK busty star Cara Ruby. Our friends from My Big Tits Babes feature a gallery of Cara Ruby at Onlytease. Visit them for more, but here you have some hot samples. As you may see Cara Ruby goes fully naked, but unfortunately for us she does not show her pussy

The girl below is a legendary springbreaker. I featured her two years ago. Finally a video has surfaced. BoobsRealm.com also got word that the busty coed got a breast reduction years later. WHY!!!!!!
Anyway, enjoy these huge breast. This took place at Tequila Frogs in South Padre back in 2002.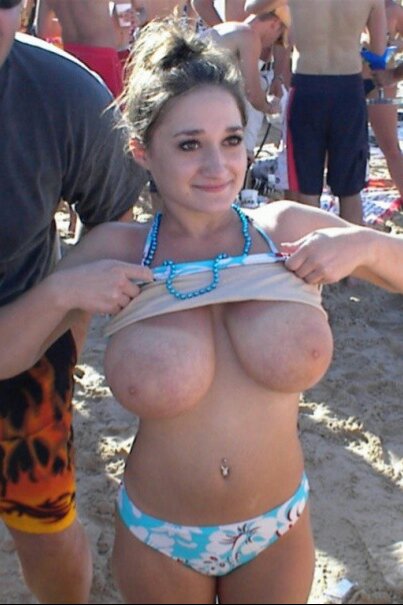 Enjoy the video! Do these wet -shirt contest still happen? where?? Listen to the crowd roar when she shows up those monster tits!. Legendary! NOte: If video does not play please watch it here.


Speaking of busty girls on the beach. Check out this bitches on the beach.