Busty Latina Antonella Kahllo has added a new gallery to her website. The name of the set is "Film Fanatics". I have to be honest that I'm not sure why she chose that title, but what I can assure you is that you will love to see her play with her big tits. Antonella sets her funbags free and even tries to lick her right boob. What are you waiting for, check out the newest Antonella Kahllo boobs out set and her super hot previous content. You won't find a latina with a set of cans as big as these!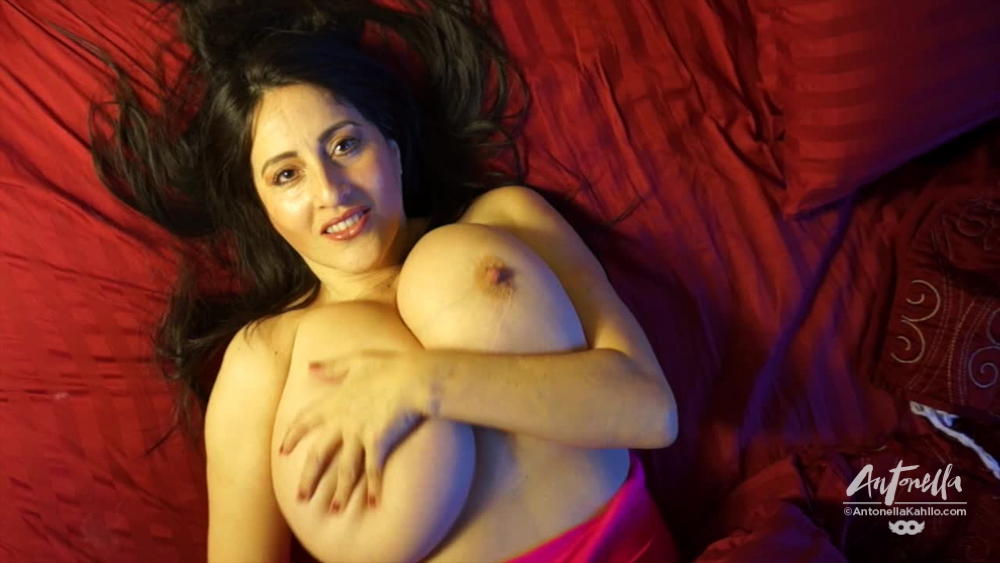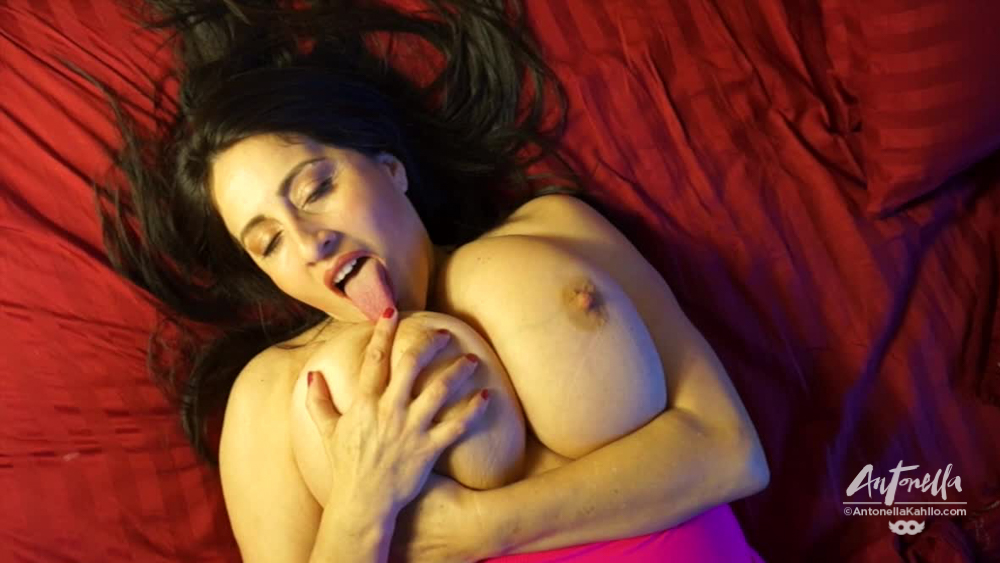 I also want to address something on this post. Tube sites have been vilified by many. I do not accept to post links to tube sites as many of them allow users to post tons of content that is only removed if the performer DMCA's them. However, it is also necessary to mention that there are tube sites that actually collaborate with Content Partners. The producers use these "good tube site" to upload some free scenes that will serve them to gain more exposure and generate more sales. I want to present to you one of those "good tube sites". It's name is Egbo.com. While it is a hard job to keep stolen content out of tube sites, Egbo.com does a great job keeping 90% of the total videos on the site as Content Partner- Submitted. This is something to praise and support. Among the sites that partner with this high quality tube site we can name: Mile end Media, Busty Buffy.com, 21st Sextury, Twistys and many more.
I hope you, fans, models and producers, can see that not all tubes are bad. They  can provide an advertisement channel and still help you get money while entertaining fans, encouraging to join your site. BoobsRealm.com congratulates Egbo.com for their effort to help content producers while providing free entertainment to the fans.
Video by Mile End Media used as promo tool on Egbo.com – BTW, who is this busty hottie?-

One of my all-time favorites Busty Buffy Learns How to Fuck
Marina Visconti – hot as always
Brooklyn Chase getting fucked at Twistys