My Naked Dolls is a site owned by Tony Murano who used to work for Met-Art. My Naked Dolls brought us Slavka Solnechnaya aka Lilith Von Titz. This time I bring you Busty Aurora, who debuted on the site over a year ago, but was just recently brought to my attention. Check out Aurora on MyNakedDolls. This girl looks nice and has a nice pair of natural tits.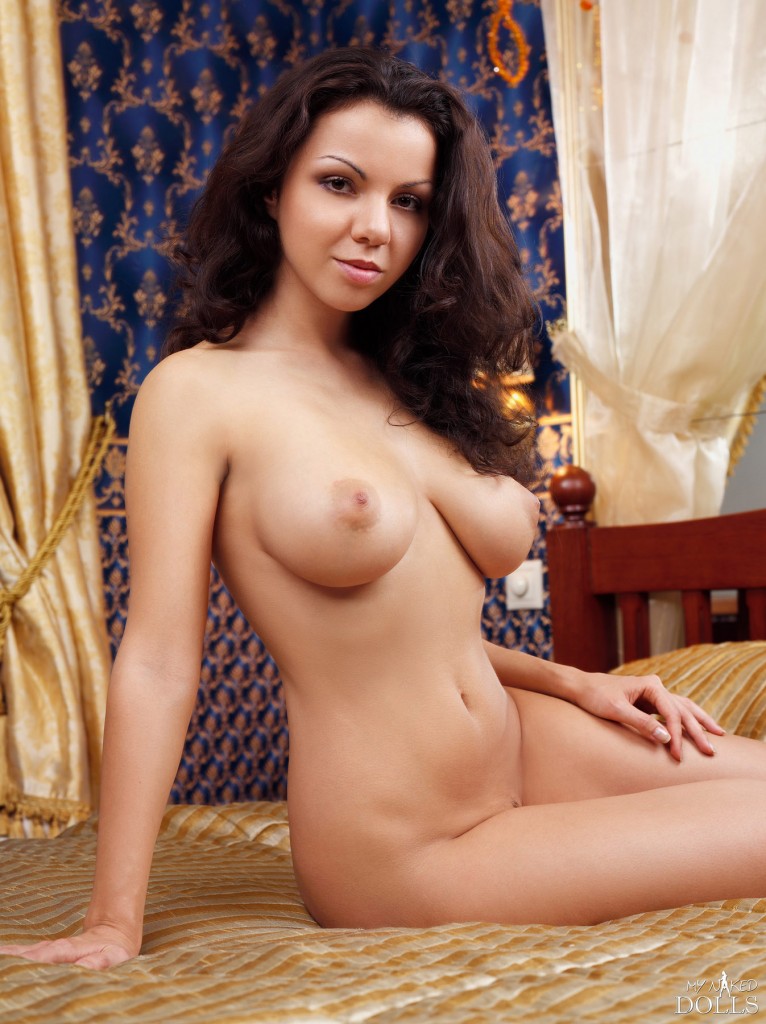 You may have noticed that Alicia Linda photos were taken down on BoobsRealm.com. You may have noticed also that other blogs have deleted the photos. It's weird that not all -I will not speculate more- but the story is the following. Ewa Sonnet and her manager -rumored husband- Phil are the ones behind her site and have been claiming copyright infringement when they found a blogger promoting Alicia Linda. It is clear that the macabre duo owns the content, but what we, the bloggers, do is promote their sites so these two make money. It is weird that a well-known blog has not taken down the photos and that they have not complained to freeones who also created a profile of Alicia Linda. This means that Ewa Sonnet and Phil think so high of themselves that they think they don't need promotion.
Phil is the one who pretended to be Jane on Busty.pl. He shows up on Adult Affiliate forums claiming that she makes almost 300k a year with Ewa Sonnet's site. Ewa Sonnet sends her newsletter promising BOLD crap and full nudes, that never satisfy fans. They run a contest 3 years ago or so to collect e-mails promising one fan would go with Ewa to Panama for a photoshoot. The winner was not announced, so now thousands of people's email get Ewa's newsletter.
If you are looking for Ewa Sonnet and Alicia Linda I apologize you won't find them on Boobs Realm. Ewa and Phil attack all sites they don't like and featuring them even if promoting them gives them the right to attack Boobs Realm and it would mean the closing of this blog. I don't expect much from Alicia Linda. The girl is cute and has amazing natural tits, but they are managed by greedy, unprofessional and arrogant people. I hope Alicia Linda can fly away and work on her own, if she decides to stick to modeling, but I think that Alicia Linda will become another Bea Flora, Kate Bona, Gosha or Anna Jota.
I encourage you to visit sites that really care about fans and have hotter girls than Ewa Sonnet and Alicia Linda. Just check out the titty-master Cel play with huge boobs on XX-Cel. Remember that he played with Merilyn Sakova, Faith Nelson, Renata Daninsky, Joana Bliss, Lana Ivans, Sensual Jane and more huge tits on XX-Cel.