Blonde chesty Beth Lily has became a star. From her work on her official website BethLily.com to Pinupfiles.com and zoo magazine and Page3. However, before Beth Lily was Beth Lily she was Charlie B for Onlytease. Beth does not like much been referred to as Charlie and only focuses on her work on the other sites and magazines. However, Beth Lily as Charlie B. is extraordinary. I found out about Beth Lily as Beth Lily and then found her Charlie B. work. OnlyTease features UK glamour models, but I imagine that the fans who saw her debuting as Charlie B. may have had hopes that a new busty pornstar was being born. Unfortunately for them, Beth Lily is only a topless models and has stated several times that she will not show her saved pussy in front of the camera. Let's enjoy some Beth Lily as Charlie B. as well as some nudes from her official site.
I remember that I shared the Miss Boobs Realm 2015 contest with some people in the porn industry and some webmasters said that Beth Lily was adorable
Note: The following 2 photos are from BethLily.com
All praise Beth Lily!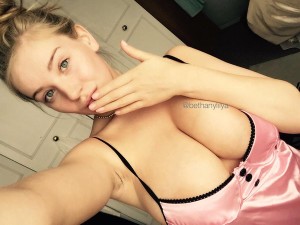 Let me introduce you to a new cam girl. Her Chaturbate username is Play_W_Marcy. MArcy has huge natural boobs.Not much of her is known, but I hope I will keep an eye on her. What do you think? She has been entered to Miss Boobs Realm 2016.