We all vote for MissBoobsRealm2016, but I wanted to share my particular view on 2016 and the big boobs landscape. There are positives and negatives, but instead of having a rant post I wanted to share my take on different big boobs events by giving -symbolic- awards.
Best Overall Busty Girl of the year: Tessa Fowler
It was a hard pick for me -no pun intended- I had to choose between Tessa, Angela and Samanta Lily, but for a reason Tessa has looked better than ever this year. This does not mean that my vote in MissBoobsRealm2016 will be for her necessarily, as I do not know who I will vote for there in a week, but today I felt Tessa had an amazing year. She is the one that got the best feedback this year.
Best Busty Pornstar: Angela White
Angela had an amazing year. She moved to the States to increase her exposure and perform with the top talent in America. Angela always gives her 1000% in every scene. Lena Paul came in a close second place. Sensual Jane could have been there, but she retired early this year
Watch Angela White Porn scenes on Her Official Site
Best Busty Glamour Model: Tessa Fowler
In a close second I had Leanne Crow and Alice Brookes. This was a category for girls who have only modeled and not toyed with anything to do with hardcore.
Best Busty Girl/Girl Model: Darcie Dolce
I 2017 Darcie Dolce will make her boy/girl debut, but in 2016 she had no competition in that niche.
Best Busty British Model: Alice Brookes
Alice Brookes has it all. She is perfect. I'm sure we may see a lot more of her in 2017 and that would be her year. Cara Ruby came in a second place, but I have not seen much of Cara lately
Best Interview: Natasha Nice
This one was a fun interview. I really enjoyed it. It make me love Natasha even more. Check out my interview with Natasha Nice here.
Best Cam Girl: Kattelovely
This might be a surprise to everybody While Asiri Stone, KissMeFirst and Mila (Hello X Pussy) are great and I have promoted them often as well as Nikki eliot and ThatSubieGirl, I discovered that KatteLovely is one of the top cam girls whenever she is on. An rightfully so. All eyes are on her for 2017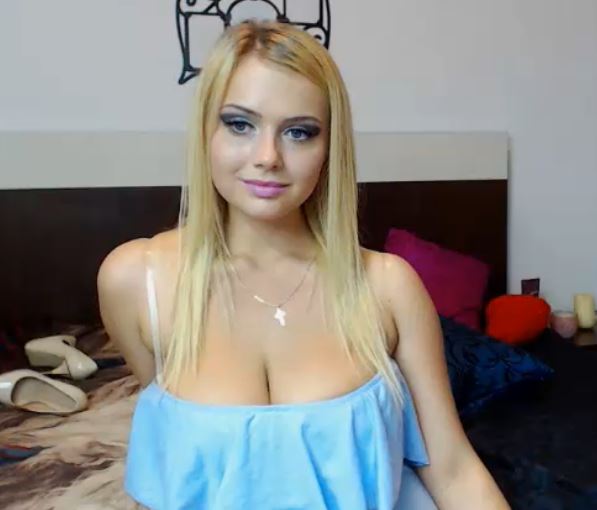 Best busty Porn debutante: Lena Paul
If there is someone who could be the next Gianna Michaels, that is Lena Paul. Suzie Sun could have been there, but she has been quiet in the past few months.
Best busty Model debutante: Daniel Shea
Probably controversial decision. Many like Kendra Roll, but Daniel Shea could be the new Viola Baileys.
Best Busty Latina: Kendra Roll
I got so many messages about her and people have been crazy for her on forums. Kendra is expected to be a major star in 2017.
Best Busty Black Girl: Britney White
I know Rachel Raxx shot for more sites and did many scenes, but I was never sold on her. Plus there are several comments on her lack of professionalism, so I was never a fan of hers. Britney White is cute and has a great body.
Best Asian Girl: Hitomi Tanaka
She is the one exposed the most to the western world.
Best Busty Girl with Fake Boobs: Dolly Fox
I'm not a big fan of fake breast, but I really like Dolly Fox. I can't think of a second place
Best BBW girl: Julianna Simms
Very touchy subject. Some girls do not like to be considered BBW. I'm not a fan of BBW girls myself, but some are hot. Julianna has slimmed down later this year, but let's consider her a BBW as I can't think of a hotter girl with curves.
Best Busty Active Legend: Hitomi Tanaka
She kept herself busier than Milena Velba, Nadine Jansen and Chloe Vrevier
Most searched retired legend: Jana Defi
It is uncanny how many people are still trying to find Jana Defi's hidden gems
Saddest retirement: Sensual Jane
This year many girls left us. Among them: Manda Dawn, Marina Visconti, Layla London, September Carrino, Milena Velba, Nadine Jansen, Rachel Raxx, Brooke Wylde, Leah Gotti, Lauraa18. Sensual Jane's retirement was the saddest one
Best busty newcomer: Lena Paul
Amazing busty pornstar. All her scenes are must watch
Busty girl who could have been a star: Suzie Sun
Debuted as the next Lucie Wilde. ends the year as a retired girl
Most shocking news: Lucie Wilde is a MILF
Lucie becoming a mommy last september shocked the world. Everybody would be the father of the young baby girl, but only one young lucky guy can take Lucie to bed every night. Now they have a bond that nobody will take away. Lucie's chances to return are 0%.
Most underrated busty girl: Casey Deluxe
Casey did pregnant, peeing, solo and some girl/girl. Casey is working hard to get more fans. Follow her on twitter https://twitter.com/Casey_Deluxe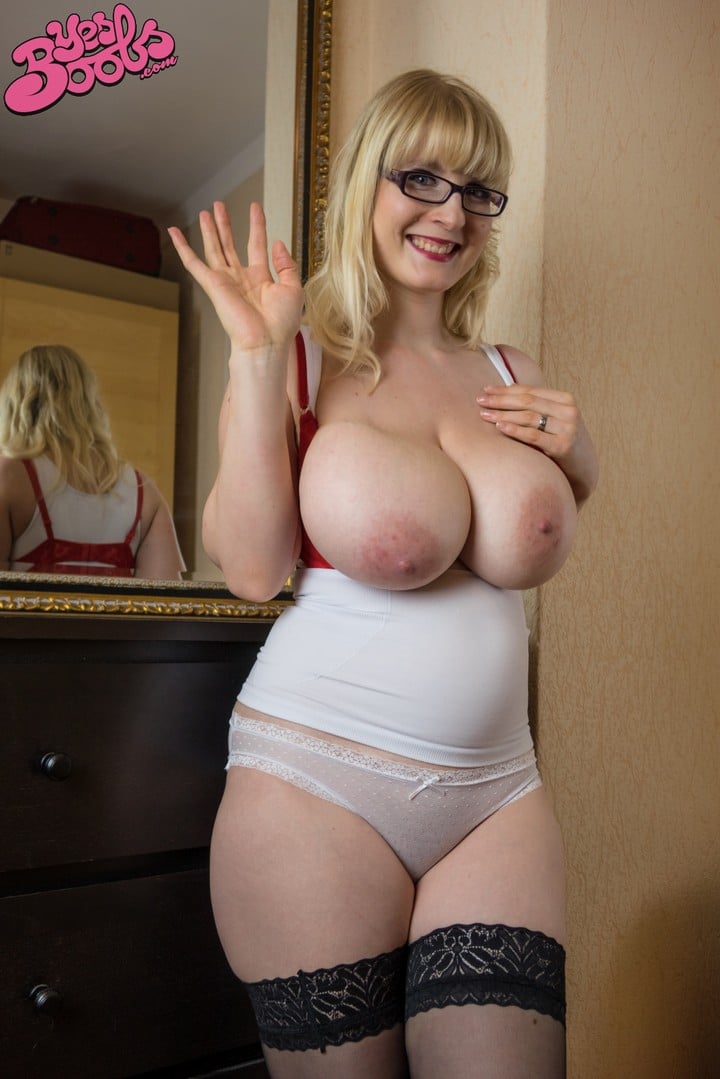 Best pregnant Pornstar: Katerina Hartlova
My beloved Katerina killed it this year with her pregnant scenes. She has not shot that much this year, but all were quality over quantity.
Biggest Disappointment: Suzie Sun
Again, the next Lucie Wilde lasted less than Lucie herself.
Best Busty Instagram girl: Emily Helen Barry
Everybody went crazy for busty Emily check her pics here.
Best Busty Amateur: Gabriela Baeva
Neoaphrodite was a sensation, but Gabriela knows how to tease fans and keep her name out there.
Most improved model: Samanta Lily
Miss Boobs Realm 2016 had an amazing year. She went from doing topless to playing with cumming dildos, tit grabbing and tit fucking -with didos-
Best Comeback: Natasha Nice
Her comeback surprised everybody. Her IR anal and DP amazed us all. Lucy Li almost got this award -featured girl on the post pic- but Natasha has been more active throughout the year.
Best Big Boobs Porn site: HeavyOnHotties
Cel shot Suzie Sun, Nadiya, Anastasia Lux, Lola Fauve, Annabelle and other hot girls this year. While not all are busty, he did a great job with many hotties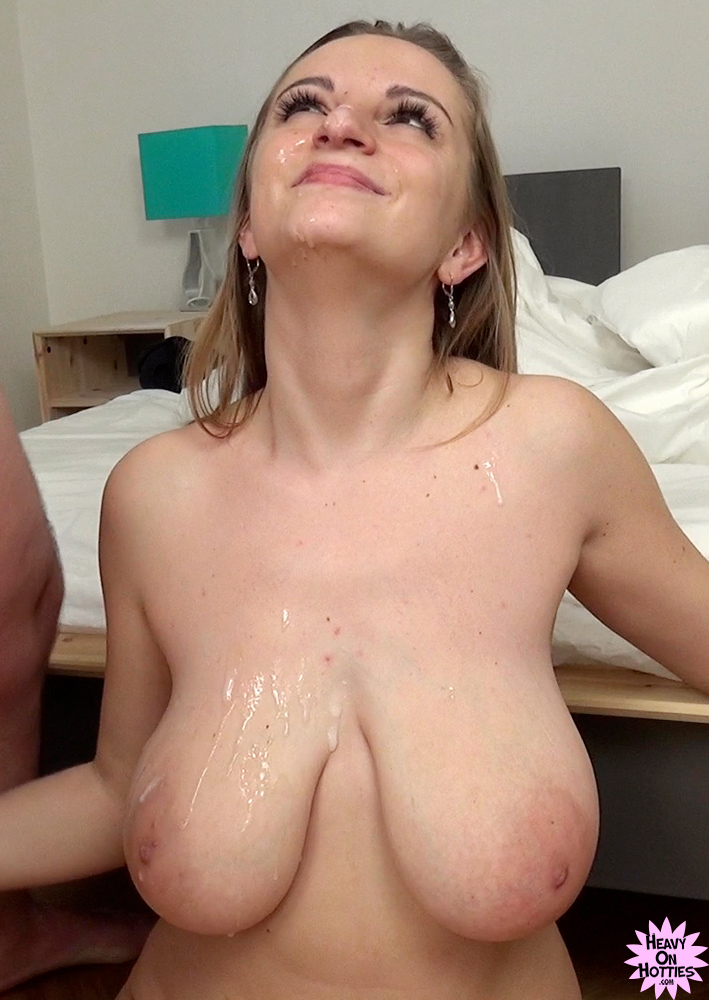 Best Big Boobs Glamour site: Pinupfiles
It brought us this year Cara Ruby, Alice Brookes more Samanta Lily and other hot british girls
BoobsRealm post that got the most attention: Alice Brookes Snapchat, Sha Rizel Pregnant
This post got over 100k views. If you haven't checked it out, don't miss out
Top girl to watch in 2017: Bella Roux
I think she has the most potential to become a major star. While KissMeFirst and Mila get a lot of votes, I see Bella as the one who is more dedicated and really wants to become a star. She is followed by Asiri Stone and KissMeFirst -once she realizes what I say in the last award below-. Vote here.
Prettiest Busty Girl: KissMeFirst
This is girl is perfection made human. If we are objective we can say that KissMeFirst is flawless.
Thanks for Supporting the blog. I promise to bring more news, more sites and more girls in 2017. Happy New Year! All the best vibes for you! And More Big tits for us! I'm eagerly waiting for the new girls who will debut in 2017!