The year 2017 is upon us, but I wanted to end this year with a quick set of news. Pierre Woodman announces when he will upload Viola Bailey's first ever Double Penetration scene. Meet busty Gianna FTV from FTVgirls. Beth Lily got her twitter verified and Mila Azul's boy/girl might be on the way. Find out how to participate in the Jessa Flux XXXmas contest.
Pierre Woodman announced that the much anticipated Viola Bailey's Double Penetration scene will be released on January 10th, 2017. So get ready to watch this porn scene which will be turning point in the history of European Big Boobs Porn
Meet busty Gianna from FTV. I swear I have seen this face somewhere else. I know she is new and FTV only shoots new faces, but either I have seen her somewhere else or she just has a face -and tits- made for porn. Shy Gianna uses a dildo in her tight pussy and flashes her goods in public. I'm pretty sure this young coed will get fucked for the upcoming FTVx.
Mila Azul seems to have jumped to the boy/girl ship. The hot busty slim model got enough from masturbating and got a nice offer from Collete. She has made her X-art debut in a solo scene, met-art has yeased there is more edgy stuff to be seen…however, it is only a tease so far. Basically 2017 starts with more than a bang! And what a better way than watch Mila Azul getting banged -if rumor is true-!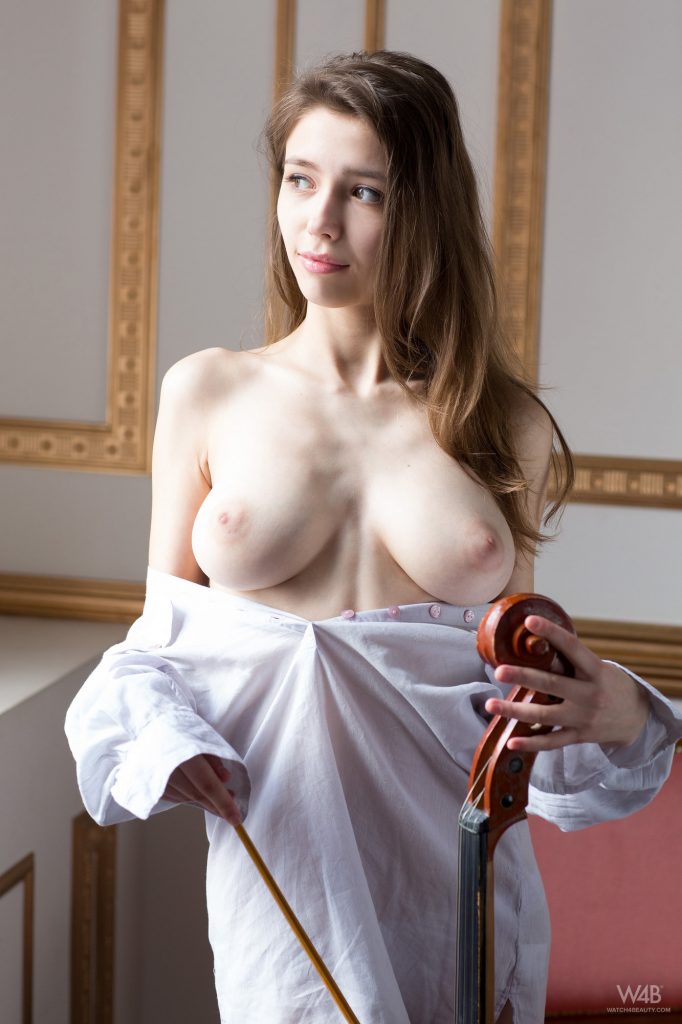 Busty Beth Lily got verified on twitter. After her short hilarious feud with former friend Sophie Coady, now both busty British models can say both are verified on twitter. Ayways, both busty ladies are already approved on my TITter.
I introduced you you to Jessa Flux. This busty redhead is one of those girls you need to keep an eye on because she always has a way to amaze us with that hot body! She shared a message with BoobsRealm.com so all her fans and new fans can participate in her annual XXXmas contest, which is in full effect until Jan 5th! "Gift anything from any of my #amazonwishlists under $25 & get a 1 day pass to my nudie site http://UndressJess.com  for the #Xxxmas member chat & show on the 5th! For every $25 you spend get a full month pass! Every $10 you spend gets you an entry in my drawing for a lifetime pass to http://UndressJess.com  & the person who spends the most sugar gets to direct their own live porno via the annual xxxmas member show on the 5th! This show will be archived so you get to keep the fruits of your labor, forever! Hit me up if you have any questions! Btw, I'd really love those black ankle boots for #twerkwerk!!!"
So what are you waiting for! Spoil Busty Jessa Flux and she will spoil you back! contact her on twitter: @UndressJess.