This is a different post. Probably a sort of crazy one. I used to dig music a lot years ago and I could relate to many songs depending what I was going though. Sometimes when an specific song plays it takes me to a moment or a place. So this post is about big boobs models and songs. What do I mean? There are some songs that remind of some big boob models or some busty girls who I think the song would be their perfect theme song. I don't know if you can say anything about a song and a girl you like, but I wanted to share this with you.
I was born in the 80s so I grew up listening to the 90s music and also liked the early 2000s bands.
Christy Marks used to play some songs on her social media profile. I remember she was into Papa Roach, but also she was into reggeatton. Last Resort by Papa Roach was a nice riff, but also may have described how Christy Marks felt some days, based on the marks she had.
Christy Marks doing what she did great for Scoreland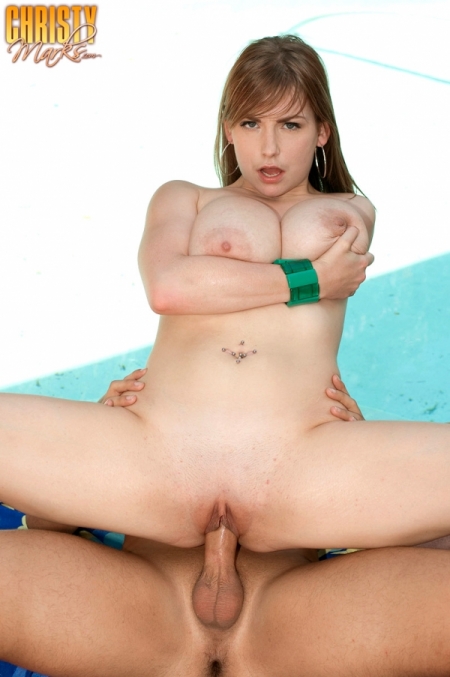 Papa Roach's Last Resort
Merilyn Sakova was my obsession in the late 2000s. As you may know Spanish is my native language, so it was common for me to listen to music in that language. I was never a fan of it, however, this song -and awful- video describes in a very classy way the story of a guy who meets a busty girl -russian reference, because of big tits and russian masturbation- and wants to fuck her tits and jizz between them.. yeah.. literally the song says it all in a very subtle way. The song is called "The Balloons from Heaven" and the lyrics describe  the following: " I will have the balloons from heaven tonight, I will slide between them and explode between your mountains" ok I think it was too explicit.. probably the lack of busty girls in latin america play in the favor of this song to not get banned lol.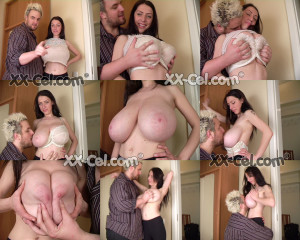 So Merilyn Sakova, who got her tits sucked by Cel and the first ever Miss BoobsRealm,  was my tit fuck obsession, and Pedro Suarez Vertiz made it a song
It was 2013 and I met a girl online who I thought would be a great mode. 34DD natural boobs. 19 years-old and loved to flash her boobs on twitter. She was thinking of camming. We used to chat a lot, almost every day. When I got to know her more, I advised her not to do it, as she would do it for the wrong reasons and then regret it. She went for it then freaked out when her pics went online. She had depression and had issues. I tried to help her and was going to meet her. Long story short, she fucked a guy she met online, broke up with her abusive boyfriend, then was depressed and the other guy ended up cheating on her, then hated me for reasons undisclosed and I am blocked from everything. Moral of the story for me… don't give a fuck about others, specially hot girls, because they will ended up fucking the druggies and stoned guys. Good thing is I had her nudes, but I think I may have lost some =(.. however, as of respect to her I won't post her pics, but I will post a photo of a UK big tits girl who could have been a star, but I met the last day she was camming. Aime May.  Anyway, the song of the girl I used to chat with and who got in trouble and almost died of overdose and had me worried about her life, but ended up hating me anyway is Sick Puppies "All the Same". At that time I may have been naive and stupid,not a sugar daddy but tipped her sometimes on cam as she messaged me when she was going to be online and wanted some moral support.
SIck Puppies plays the song that reminds me of busty cam girl whose camming initials were L.L., but below I present you Aimee May who had bigger tits than L.L. and even cuter face. So I think it is a good opportunity to show you a girl who could have been a star.


Lucy Wilde might be gone, but she reached legendary status the day she debuted at Legal Porno. Besides her huge boobs and unreal body Lucie Wilde is famous for not been that much into porn. She used to no show expressions or joy when getting the D. As you may remember from my interview with Lucie Wilde,  she was not into cumshots, but still took them like a champ. Lucie may not be back, but she we all have her body and sad face in our minds. However, there were a few times when Lucie Wilde smiled for the camera and it felt really special. I could say that about Christy Marks, whose smile was as special as a rainbow, but Story of a Girl by Nine Days fits Lucie Wilde this time.
What about you? Is there any song that reminds you of a busty girl or any song that you think would fit a girl?