Thanks to everybody who completed the Boobs Realm survey. Your opinion have been very important to me. I would like to comment on the feedback.
When asked about your favorite big boobs porn site 38% chose DDFbusty while 27% Scoreland. Among the options not listed,  fans named google and blogs and forums as well SensualJane.net who also was chosen as one of the favorite pornstars.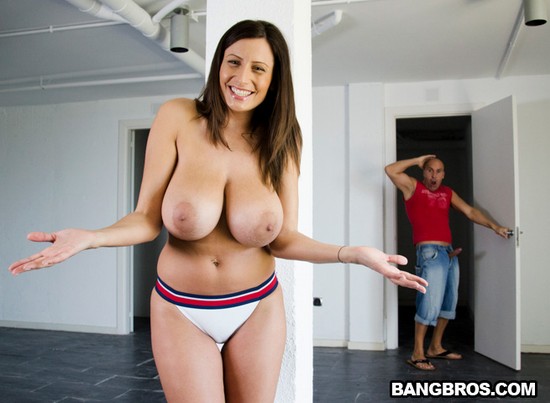 Regarding big boobs nude sites, Pinupfiles was chosen as the favorite, followed by Cosmid and XX-Cel.
The favorite recent pornstar is Lucie Wilde who got 32%, whereas Tessa Fowler was the favorite nude big boobs model with 36%.
Half of the fans who completed the survey visit it every 2 or 3 days, which is why I have posted more often and more articles so you all can enjoy BoobsRealm.com. Another suggestion I am following starting right now is taking out the annoying pop ups. It really helped me to get revenue so BigBoobsRater exists, but visitors' satisfaction must be put first. Big Boobs Rater will be 100% ready and launched in approximately 10 days, but you already can read the reviews of some of the top big boobs sites. The only pop ads you will fins are Streamate pop ad -once- and when you click on a link, the pop ad will take you to your destination site.
I wanted to benchmark Boobs Realm against my direct competitors. The other big boobs blogs you enjoy the most are BigBoobsAlert, BoobsterNewsCenter and MyBigTitsBabes. BoobsRealm.com has reached a level of traffic higher than that of fellow Boobster already. It is my goal to reach the same level of 2 million visitors a month, which is the traffic volume of the top big boobs blogs out there. I will reach that offering a better site and thanks to your support and sharing the blog.
The Miss Boobs Realm 2016 contest will probably feature 3 rounds, a preliminary, a second round of about 150 girls and the final round. This time fans will vote and their final vote will be important to determine the winner, but the Miss Boobs Realm 2016 winner – and finalist- will be determined by a special big boobs committee, whose votes will be added to that of the fans, This is to avoid favouring models with social media large following and putting the girls who are not good with social media in disadvantage despite been favorited by thousands of fans.
This year, Miss Boobs Realm Cam Girl will take place as an experimental contest. I will try to get a hold of the top cam sites to sponsor the contest. I will keep you updated.
Note: Check out my post about boobs and songs.
I wanna show you big tits too. I found online this cute busty amateur who we can name Busty Blonde Princess
UPDATE: I was told she has been referred as Busty Joy from Sweden.
I will try to get more info on this girl, but she is incredible! She should do porn or at least do webcam.
UPDATE: Joy has requested the removal of the photos