The world has changed a lot in the last 15 months. We still live in uncertainty and the big boobs world has never seen so many talent, yet so lack of productions. Yes Onlyfans brought us many girls who would have never even show some skin on social media before, but it also made several girls inaccessible and unwilling to work for "a few thousands in a weekend". After talking with several people in the adult industry I bring you here the forecast of the big boobs world.
Big Boobs Sites
You have already noticed it. It is very hard to find breath-taking new talent on the big sites. Some girls are making thousands with a couple of photos, thus seeing as "cheap" offers from sites for over 3 figures for a day of work.
Some sites as blacked or brazzers might see inflow from some onlyfans girls. Not because of the money, but because of a "bucket list thing". Yet other sites; the ones in the big boobs niche, are not that appealing to amateurs anymore. Girls want to fuck Johnny Sinns or James Dean for the sake of doing it. They do not see any benefit on Score, PUF or others.
No more Lucie Wildes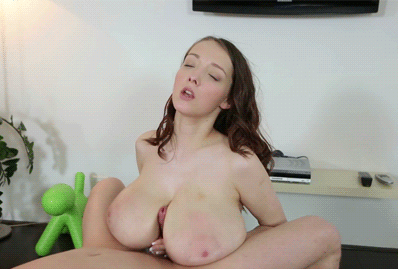 What is going to happen? Simple… Score still has an inflow of Colombian girls and many BBW girls. I think they might get still get one or two above average girls to shoot for them every year, but might not be a Merilyn Sakova or a Lucie Wilde.
Onlyfans seems to have snatched Tessa Fowler and Lana Kendrick and others, so Pinupfiles might have issues getting new stars I know they still have a lot of content to be released, so PUF fans, do not worry. There are more boobs on your members zone. Nadine Jansen does not get new models anymore. Imagine… some girls are rejected the highest paid offer in the market -about $5000 for a part-time weekend shoot- because that "is not enough" for them.
Onlyfans-like sites
This is the future of the business. Whether we like it or not, this is where we are at. There are dozens of sites that want to replicate or better Onlyfans. Most offer the same. Some might not survive the rule of 2 years. They have cut the middle man. No producers. Girls make their own content. Producers have it more complicate to make money; however, some have migrated to Fans sites to cute hosting and other fix costs. I know of a couple of famous companies lauching their own Fans-site pretty soon.
BoobsRealm is migrating to a new Fans site that offers better service and options than OF.
The issue with these sites is that many girls do not wanna manage more than 1 or 2 fan sites, so offering something more appealing is the main challenge.
BoobsRealm and its new home for content might launch a partnership which would include prominent advertisement of the girls on that platform in exchange of more exposure of the BoobsRealm brand.
Visit the BoobsRealm Onlyfans while you can. Content will be available until May and some new videos will be uploaded in June.
Join the https://t.co/59uiJUYUSD pic.twitter.com/JQZ8NY3IFd

— BoobsRealm.com & onlyfans.com/boobsrealm_com (@BoobsRealm) April 23, 2021

Blogs are dying
The surge of Onlyfans-like sites not only killed pay sites. It also impacted blogs and advertisement sites. Blogs like this and others make money from affiliate programs, which means each sale on paysites we generate gains us a commission. With less people opting to join paysites and choosing to spend money on Onlyfans, the revenue of blogs goes down.
The BoobsRealm blog has other sources of revenue: Webcam and paid advertisement. this revenue has been higher than the revenue generated by affiliate programs in 2020.
The great news is that the new platform where the BoobsRealm videos will be sold offers affiliate program, which means that I will be focusing on the girls on that platform and this program will also allow BoobsRealm to be promoted in our competitors.
Are we getting new super stars?
That is the main question that fans have. I think we will, but it is more likely that girls will never debut for the traditional sites. Busty Emma Lakes, who might be the best new girl of the year is showing her face on Onlyfans. She initially did not want to do it, but with the $$ coming in, she does not need to get a job any time soon so she is open to be more public. My new babe Katie Savannah is a superstar in the making. She is one of the the few girls who understands why shooting for others is beneficial. Katie is going to be back on BoobRealm – she will have 1 video every month-. And has already grabbed the attention of a couple of big boobs sites.
The question for you is… have you come to terms with the idea that the Big Boobs World we know will never come back?
Katie Savannah