Finally I can say I'm officially back bringing you the best big boobs site. I have read all your comments and e-mails so I believe I have to give you my responses on the blog. I also want to include some big boobs news and updates. Welcome back to BoobsRealm.com.
Note: For those asking the girl on the featured photo is Ilana
I read all your comments and I want to address them all. Thanks to those who expressed their concern and support. To those who only vilified me for not posting, here are many bullet points to some nonsensical comments:
Thank you to those who asked me on e-mail or twitter about my health or status. Those guys do realize that I don't have laptop attached to me with big boobs sites all over the screen. I am a human being who has problems, a regular job that demands work and technical difficulties occur. 

Those who have been following the blog know how much I love BoobsRealm.com and how much pride I take on the job I have done. While it has not been perfect, I always work harder to offer you posts that will make you happy. Those who have criticized me about not posting should be those who are problems-free and probably are 24/7 on a computer with no financial obligations, health issues or any other problem. 

I do not steal any content I post on the blog.Adult sites run affiliate marketing programs, which enable me and other bloggers grab content for promotion. While some guys only complain about the same news and girls being posted on this blog and other blogs,probably those guys do not realize that BoobsRealm.com was the first blog that posted Asiri Stone,  Cara Ruby, Codi Vore, KissMeFirst, Milly Marks and other girls who were later posted on other blogs. Why? Because I do go out of my way and try to offer something different. Blogs such as boobieblog read my blog every day and have adapted my posts and featured the girls I posted here first. 

Boobsrealm.com is the only blog that has posted girls such as Lalalaluna, ThatSubieGirl, Rachel Sugar and others. 

BoobsRealm.com is in touch with many models and they provide the blog with exclusive photos. 

All other blogs only post photos or short videos and a paragraph. Boobsrealm.com tries to give you the best information and try to offer something different. That has not been appreciated by those fans who DEMAND more free stuff.

Some people do not realize that blogs do not make enough money to pay the bills due to the existence of free porn. 

I have gotten a lot of negative reaction about the content for sale. It was a test. I never said I was going to do it full-time or wanted to rip you off. However, those guys do not understand that I paid the models for the pics and I wanted to try to recoup the investment. Even if I did not recoup the money I did it because I always want to give something more than other blogs do. 

The Ilana content will  be available for the contribution price of $5. I will post about it later next week.
Thanks for those were supportive. My advice those others is that you should not judge somebody before having the facts.
On a more positive note, let's get a few big boobs news.
Miss Boobs Realm 2016 Tessa Fowler will shoot a special video for BoobsRealm.com and its fans thanking everybody for the votes.
I have been getting several messages about Xenia Woods. The reason why the busty Ukrainian has not been featured on the blog is that Phil Reztok, who is Ewa Sonnet's manager, has sent copyright infringement letters to this site each time I have posted about any of her models. I think he and Ewa are still mad that I said they were doing the same act for year.
Scoreland released some Milly Marks hardcore scenes; however, her first-ever threesome will be uploaded soon. Milly Marks told BoobsRealm.com that she had never done a threesome in her private life before.
Sabrina Nichole is considering breast reduction. BoobsRealm.com will have an exclusive interview with Sabrina later in May.
On May get ready for new busty stars, a lot of instagram amateurs, Busty Ilana new photos.
Katerina Hartlova has contacted BoobsRealm.com about shooting some exclusive photos for the blog. I will update you on this soon.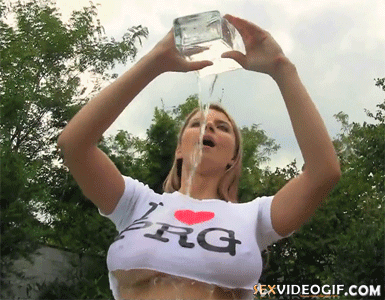 I will introduce you to big boobs amateurs and girls you should know about.
What are your thoughts on my return to the site?