BoobsRealm Onlyfans added a Bundle discount of 10% if you subscribe for 3 months. Also some additional changes and updates on this post.
BoobsRealm Onlyfans's price will go from $15.13 to $15.98, which is only $0.85 monthly increase for those who renew month by month or just want to check it out one month. However, BoobsRealm is giving loyal followers and fans who want to save some money the chance to get a 10% discount when you subscribe for 3 months.. The discount is $1.51, which means that in reality the price will go down to $14.62.
Additional changes: The first ever manhandling's of Sha Rizel, Demmy Blaze and Lana Kendrick (3 videos) will remain at $9.99. The Lana Blanc BJ video was offered on $5.99. The video will go to $10.13. The manhandling of Hanna Orio which is available for all subscribers in the feed will be only sent to unlock on DM starting February 8th. So if you want to watch it without having to pay you should subscriber this week!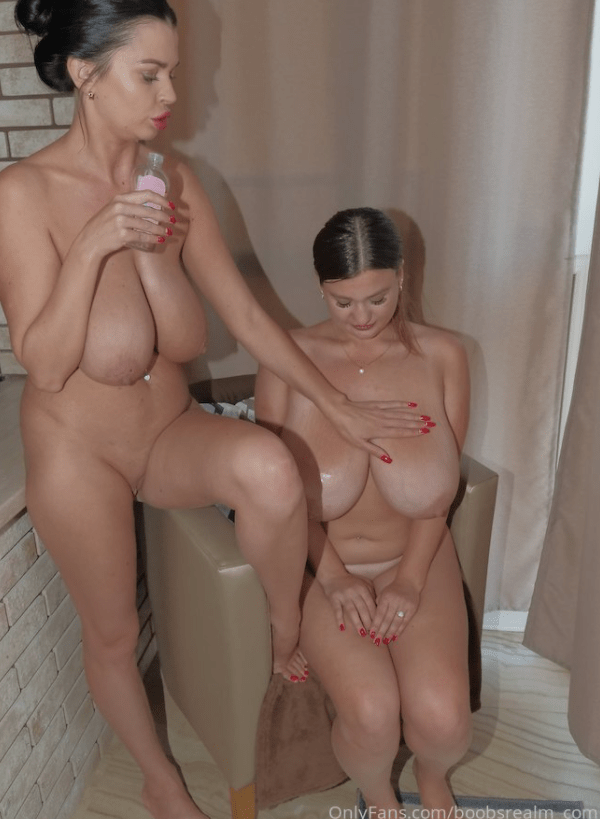 BoobsRealm Onlyfans has seen that paywalls on other accounts have gone between $15 to $50 per video. Some videos of only 2 minutes on models accounts are over $15. BoobsRealm does not consider paywalls should be high for content that does not require much work. However, BoobsRealm has invested  thousands of dollars on the special videos so it makes sense to keep them in a paywall, but not abusing the fans.
What you will fin in the BoobsRealm Onlyfans and what is coming in the next few months?
Check out this post to see what videos are available – BoobsRealm own Videos
There are also 2 videos coming each month from our exclusiv parternship with The Infinite Curves.In January we uploaded the videos of Jamie Love aka Alice Brookes and Ruby Alexa, which you can watch on the feed. In February one more video of Jamie Love and Sammy Braddy are coming to BoobsRealm. March will feature Lana Parker and a legendary busty blonde.
On the BoobsRealm self made content, we come with Katerina Hartlova running topless in public -from our first shoot ever-, Sha Rizel and Demmy Blaze together and we introduce a Canadian girl… Louise Bordeaux.
BoobsRealm still has content for the rest of the months in 2021 which will feature more videos of Sha Rizel, Lana Kendrick, Katerina Hartlova, Maria Body, Demmy Blaze and Cara Ruby.
Special discount only for 2 days!!!
10% off!
After February 1st price goes from $15.13 to $15.98https://t.co/7uHe5HWkGz pic.twitter.com/WL6mZYeAOh

— BoobsRealm.com & onlyfans.com/boobsrealm_com (@BoobsRealm) January 30, 2021
Despite Coronavirus , BoobsRealm will resume shoots in a few months. Our anonymous newcomer Katya P is coming back for her first ever hardcore video. We have a couple of new girls lined up for the spring and when traveling to Europe and the US gets eased we will bring some surprises… including one that you would say Hell Froze Over.  Another surprise would be the first ever tit licking and playing with a very famous girls you would not expect to see doing that.
Besides the partnership with The Infinite Curves, expect other types of agreements with other sites and models.
Join the BoobsRealm Onlyfans. You have the same amount of videos per month as i the big sites, but with a 49% discount. The most natura content you will ever find of the best models in the world. No too much make-up, no photoshop and no fish lenses. What you see is what you get. Plus 100% of the profits are reinvested to get more girls and more first ever manhandlings
Remember to join this week and watch the Hanna Orio manhandling for free, before it becomes a paid video!