You got the breaking news here! Busty Amateur Yasmin Disney made her Pinupfiles debut.  The British big bra owner finally accepted to show her goods for a professional camera. After years of teasing and shyly offering some topless photos Yasmin Disney made the jump to pro topless modeling. Only Pinupfiles could do it!
A couple of fans correctly guessed that Yasmin was the new model on PUF. Honestly I never noticed she had tattoos. I always loved her huge boobs and her cute face. The fans will be contacted to become guest writers on the blog for later this week or the following one.
Look at the size of those udders!!!
As far as for Yasmin Disney's debut goes; this is amazing news. Yasmin's tits look bigger. She may have changed a bit since the last time we saw her; but those giant naturals are as firm as always.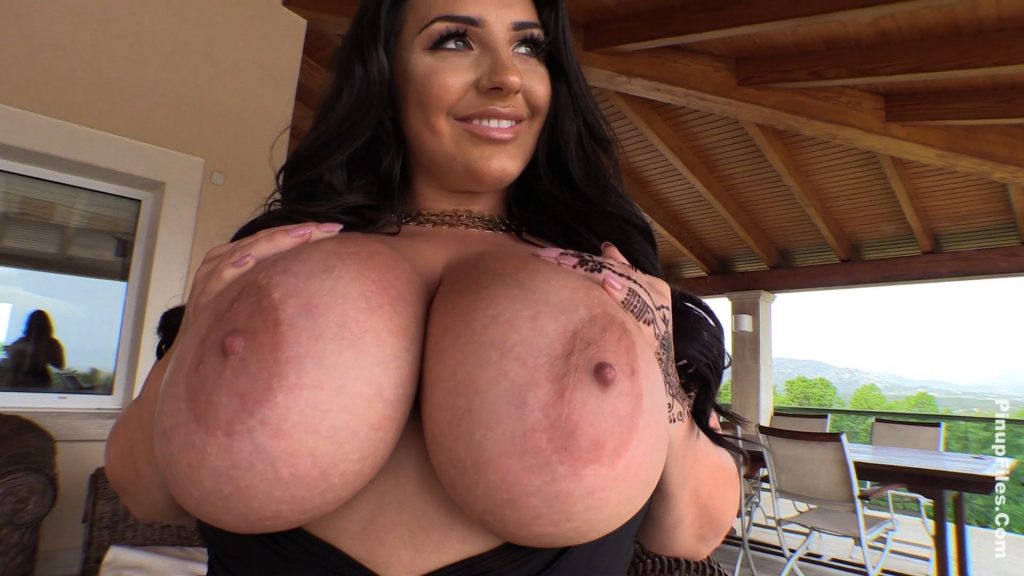 Pinupfiles released today her debut video. So you know there are photosets and more videos coming soon. This is a great milestone that shows us that our beloved amateurs still can make the jump to pros. Congrats to the Pinupfiles team. They are always on the hunt for new busty models. We all should be thankful that big tits lovers still produce big tits content. What a better way to support the site and express our gratitude than clicking on the link below to join Pinupfiles.
Below some screencaps take from the debut video released today. The first one is an exclusive from an upcoming shoot.