I start featuring the Miss Boobs Realm Cam Girl finalist. The first one here is KittieSauce. Tomorrow I will feature the other great busty finalist. I wanted to share Kittiesuce schoolgirl photos she just snapped tonight before her hot cam show. Besides playing with herself and having fun with her fans she also sings very well on cam.
You can catch Kittiesauce on Chaturbate and buy her hot videos. She sucks and fucks dildos. Soon she will do a titfuck dildo video. Oh and check out how she can control her buttchecks!
Just check out how good she looks. What's not to love about Kittiesauce!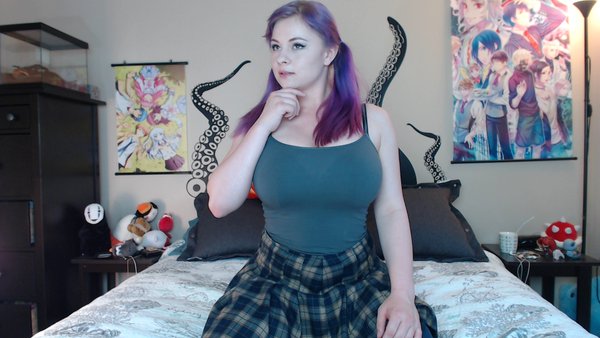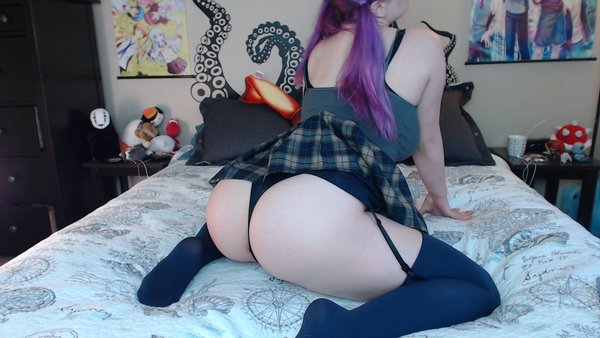 The second one is Nikki Eliot.  She is what many guys love to see. Nikki Eliot has a cult following that will do whatever it takes to spoil her. The Illuminaughty cam girl has beauty and big boobs. Below you can see some hot photos and a short video that will be available for sale on her manyvids page. Spoiler alert: She cums threes times! Yes three times!
Tomorrow I will post about KissMeFirst, ThatSubitGirl and Sweet Erkos. Do not forget to vote on the  Miss Boobs Realm Cam Girl final. Which of these two heavyweight titties are your favorite?