Not the best way to celebrate Canada's day with the girls from Quebec, but let's be honest, Quebecoises are the hotter girls in Canada. And if you have been here, maybe in North America. – Sans the tattoos-. We celebrate Canada day with some famous busty Canadians that did hardcore. Ana Nikova, Ginger Red and Janis FrenchPee
All retired, but still probably the hottest Canadians to ever do porn. And Natural.
Anna Nikova was for years the most famous Canadian pornstar. Although she did a handful of porn flicks, she still was one of the famous ones. She was discovered by legendeary Brunob. If you watched porn in the early 2000's you might remember BrunoB. That amateur site that had several french Canadian girls that featured Diamond $ever, Tina and a few others that for obvious reasons never did porn again once they found out the internet was becoming available for everyone.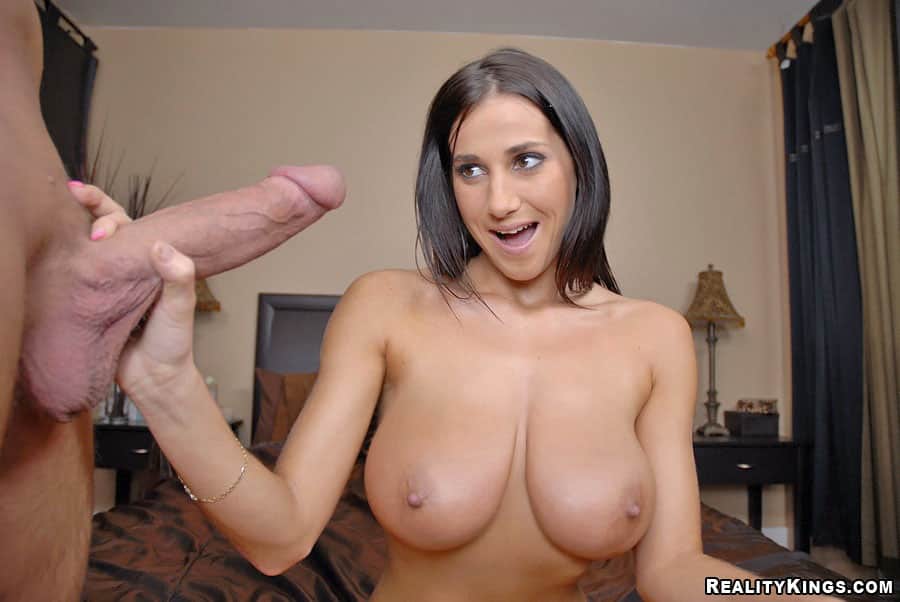 Ana Nikova was the one that could have been a top star if she would have been born 15 years later. I met Ana 5 years ago. Although she was not rude, she was not the nicest. She enjoyed and did not enjoy taking about her porn past. She lost tons of weight but still had natural soft D cup tits. She has been stripping for years. Recent news is that she got implants.
Ana Nikova was even in reality kings. She was a brunette at a time -and is right now- She could have been the Canadian Sensual Jane, as you can see on the main image of this blog
Watch Ana Nikova swallow some cum
I already talked to you about Ginger Red. Who I also had the pleasure of meeting and having a drink with.  Ginger was very nice and pretty. Last time I saw her was 3 years ago. She was blonde and looked even better than in the video. She only did 2 scenes and got paid probably less than what some people spend at a strip club for a bottle of whisky.
Last but not least, another girl that was born years ahead of her time. Janice FrenchPee. My connections told me that she used to be an independent escort years ago and that is how she got asked about shooting the amateur videos. I was told she was even wilder off-camera… What a great rack.

Now I leave you with another video of Ana Nikova as she was commonly used as a cum bucket.