The always awesome and beautiful busty blonde Rockell Starbux is back on Scoreland. Rockell was heading to her Scoreland shoot, but her car had a problem. A very lucky guy saw her and gave her a ride!!!. Wait don't be so dirty guys, I know what you are thinking hehe, but no, that did not happened. Still the bosomy Southern Belle got to the back seat of the car and told her story to the guy. It's a bumpy road and Rockell Starbux's boobs know it!
I'm so happy to see Rockell Starbux back on Scoreland. She is back after three long years, but the wait is over and Rockell and her big natural breast are ready to rock! Today is the day Scoreland releases Rockell Starbux busty hitchhiker scene and photoshoot. This is something worth to watch -and fap to-. Rockell big eyes are hypnotizing and her breasts will just capture you. You are just eight hours away to watch this brand new scene.
Rockell Starbux turns me on. Not only her big boobs, but her face, her hair, her big eyes and her voice. She knows how to make a cock hard just watching at the camera and speaking with her sexy voice. It's too hot to listen to Rockell talking about her big boobs and telling the driver she is heading to a photoshoot for a site that features girls with big breast and acknowledging she qualifies for the job.
I have some spoilers for you folks! Join Scoreland now. Rockell Starbux scene is really hot, but we will enjoy more of her pretty soon!
Rockell Starbux is the prettiest and bustiest hitchhiker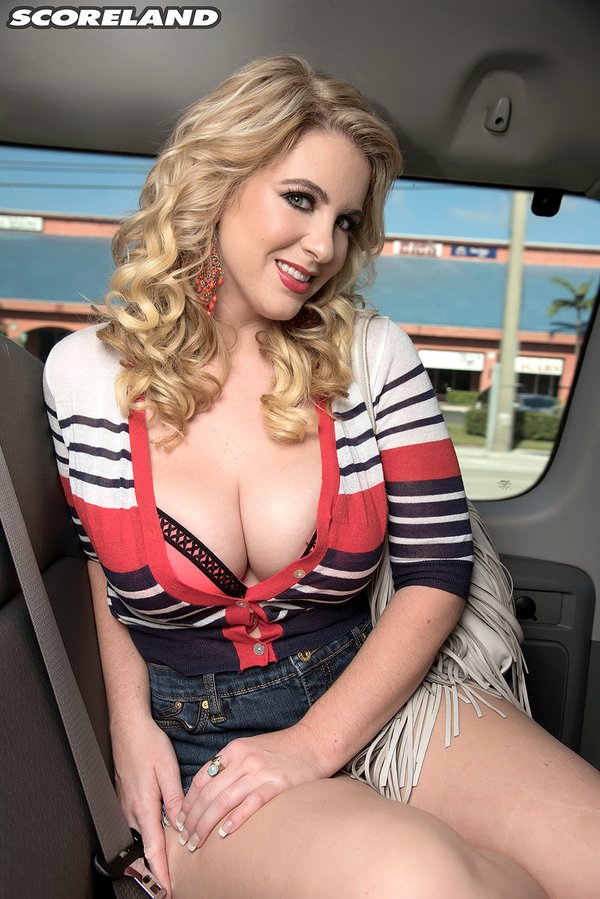 These teasers turned me on! What do you think? Get ready for Rockell Starbux return! She and her big twins are here to stay.
Who would not pick up Rockell Starbux!