I didn't realize this until beautiful Lana Parker brought it up. Cara Ruby, the sweet and busty glamour model from the UK has an uncanny resemblance to the British nude model Emily Agnes. Yes! Cara Ruby looks like the young long lost sister of Emily Agnes.
If you have checked the blog before, you already know who Cara Ruby is. However, this is the first time Emily Agnes is on BoobsRealm.com I will share with you some photos of Agnes. Rest assure that you will see more from both busty ladies soon. It is also important to point out that Emily Agnes did some shoot for OnlyTease.
Let's take a look at both beautiful busty ladies:
Cara Ruby hails from Manchester, whereas Emily Agnes comes from Redhill. Cara Ruby is 18 years old; Emily Agnes is 22. Emily Agnes bra size is 34E, but she could not beat her younger doppelganger.
With you Cara Ruby latest photo for her official site CaraRuby.com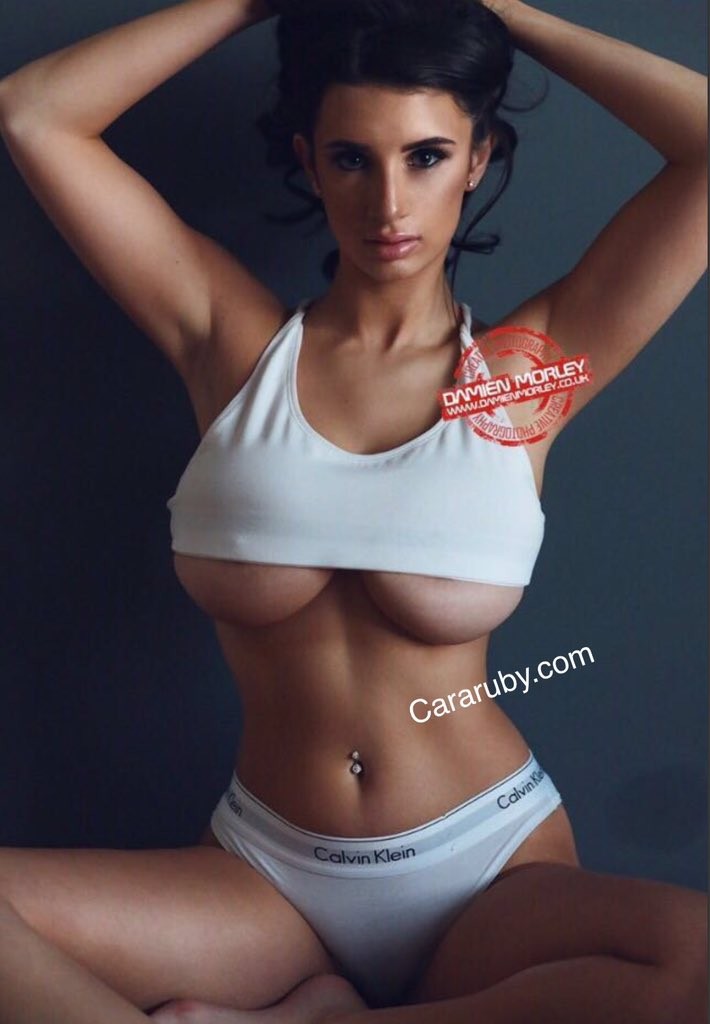 Ladies and gentlemen with you Emily Agnes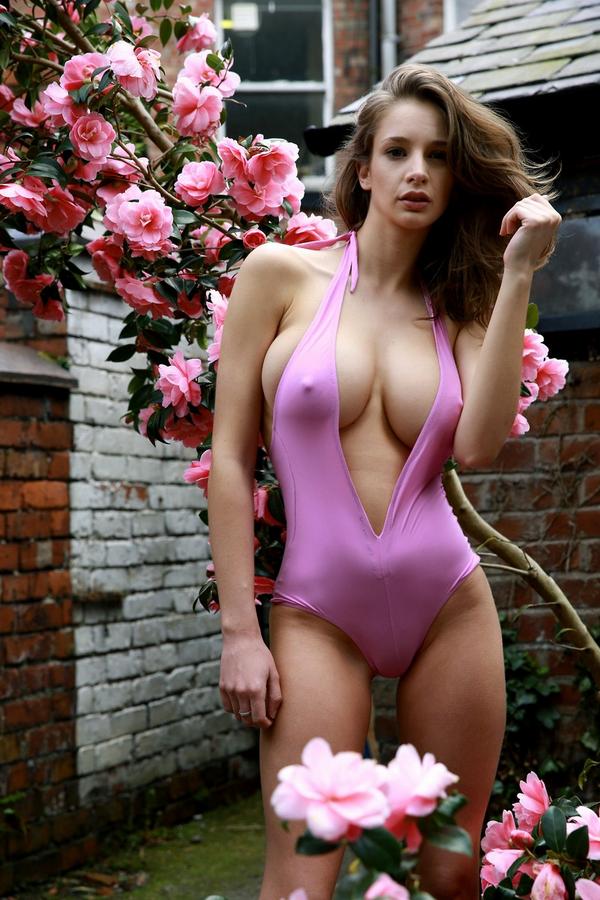 The following table shows the stats of both busty ladies:
| | | |
| --- | --- | --- |
| Stats | Cara Ruby | Emily Agnes |
| Alias | N/A | Emily Shaw |
| Birthplace | Manchester, England | Manchester, England |
| Age | 18 | 22 |
| Bra size | 28H | 34E |
| Natural Breast | Yes | Yes |
| Hair | Black | Brown |
| Eyes | Green | Grey |
| Nudity? | Topless | Full Nude |
| Debut Age | 18 | 18 |
| Did Playboy? | No | Yes |
| I wish I marry her | 101% | 100% |
Note: While Cara Ruby hair appears as black I would dare to say her natural hair is the same color as Emily's. How do I know? I zoomed in the panties photo.. LOL.. just kidding. I am not sure!
Everybody will have different opinions. Some may like Emilybetter than Cara, others will prefer Cara as she is the bustier of the two. As you can see I choose Cara, but that does not take away how pretty Emily Agnes is.
Emily Agnes OnlyTease sample