Busty German Casey Deluxe has had her tits go from big to gigantic in a natural way throughout the years. This post is to show you the evolution of her massive udders and tell you she has a 70% discount on her Onlyfans.
Let's take a look at Casey Deluxe, who has been very active in all these years. She had her own site and has posed for several big companies. Casey's tits grew naturally thanks to having kids and getting them played with on a daily basis.
Below some pics of Casey starting with the boobs comparison. The current size makes her big tits from the old days look small! but you know they were already bigger than your average busty girl.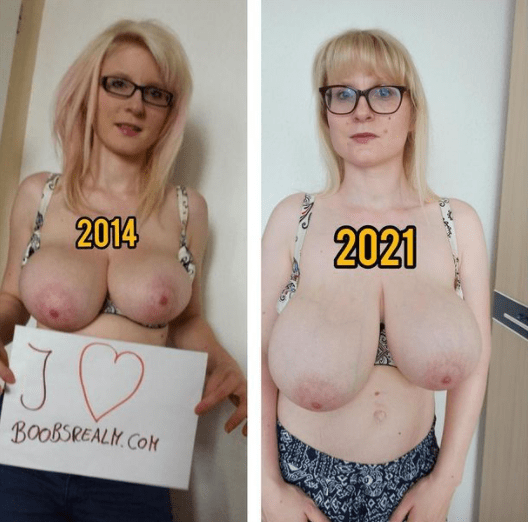 I am not a user on Telegram, but I think a lot of girls share content over that platform. Here a link to Casey's Telegram
https://t.me/caseydeluxerea
Casey i very happy she got 70K followers on twitter. She is celebrating this by offering a limited 70% off on her Onlyfans!