The week's updates. I will not be active that much this week as my main job takes most of my time, but here are this weeks updates. Colombian Mer plays with herself on XLgirls. Andrea Marquez debuts for Pinupfiles. Demmy Blaze continues working hard on her onlyfans and social media and Lana Kendrick has even bigger huge tits now.
Check out busty Mer in the Celestial update from Xlgirls. The Colombian standout is amongst the latest updates on the BBW site from Scoreland XLgirls. mYbuddy just came back from Colombia and told me he mostly found fake-tits, so consider Mer a blessing for all os us.
Andrea Marquez is  a new name to me. She looks good and has a big pair. I am not 100% sure they are natural. It is a good thing when Pinupfiles features girls they have not featured before. I hope she is there for the long run.
Lana Kendrick gave birth over a 2 years ago, but it seems her milk wagons are still huge -if not bigger than before-. With those tits, that kid is gonna be the new Hercules. I am sure Lana's husband enjoys to play with those monster tits.
Lana still creates content for her onlyfans, but she also is loyal to PUF, understanding the difference between homemade content and professional content. Add that being featured on PUF also brings new eyes to her OF. Remember that Lana can sell homemade porn on her own.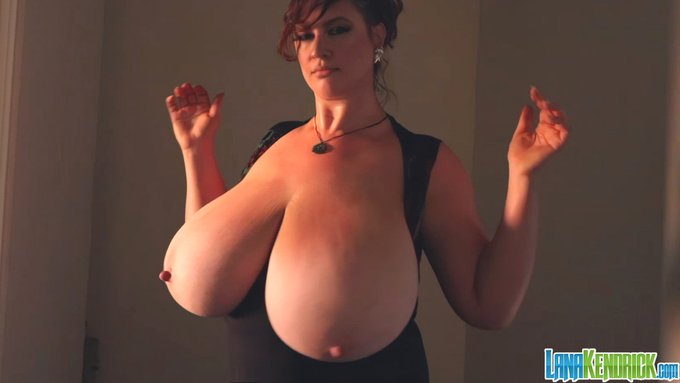 Last, but certainly not least Demmy Blaze and her gigantic tits are still creating content. Demmy was all around Europe, but she is back in Ukraine. Having grabbed those tits on the BoobsRealm Onlyfans (PPV) I can tell you that her tits are even bigger now. I encourage you to join her Onlyfans to get more direct contact with her. You can also join her Site managed by PUF where you get the school subscription-based content.
Good night… 😈 pic.twitter.com/DexFPYNYNB

— Demmy_Blaze ➖5️⃣0️⃣ % SALE on OF (@demmy_blaze) August 4, 2022
Full video on my https://t.co/GYW3gR4CKB 😈 pic.twitter.com/3bOEnwSanu

— Demmy_Blaze ➖5️⃣0️⃣ % SALE on OF (@demmy_blaze) July 28, 2022