Cosmid brings the big tits amateurs
Cosmid.net has a large collection of adult pictures that includes; non-nude shots, softcore striptease, topless shots and teasing photos. All of the photos taken are of amateur models, who are not widely known in the industry. This freshness is something that most find very appealing! These girl next door type models, really are exciting to look at and you won't have trouble at Cosmid finding one that you really like.
Misha Lowe is the current top Cosmid Busty Model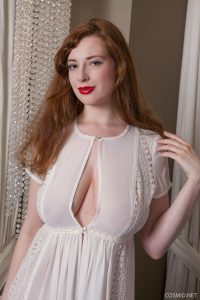 Big boobs girls from Cosmid
Cosmid has brought great big boobs discoveries. They introduced Tessa Fowler aka Tessa Rich to the world. Her sister even did a rare hardcore scene for Cosmid – with a facial ending-. Cosmid.net also featured Emily Born, Amanda Love, Misha Lowe, Rockell Starbux, Jamie Love, Cameron Skye, Jessie Minx, Valory Irene, Natasha Dedov, Jennique, Julia Flemming, Leyla Moore, Charlotte Knight, Lisa Martix, Emmy Sinclair, Georgina Gee, Alice Brookes as Jamie and Lena Moore. There are more big-titty girls on Cosmid and they keep them coming!
Before Alice was Alice Brookes she was Jamie for Cosmid
The Pros
When it comes to beautiful amateur girls, Cosmid has them all. Most models are based in the UK and the Untied States and have some of the biggest natural breasts in the world. This beauties have perfect boobs that anyone would appreciate. Another pro to this website, is the large selection of both videos and photo shoots. Many of these amateur girls have photos and videos, so you will get the best of both worlds! Another benefit that many users love, is the fact that access to the entire site is only $20.00 a month recurring. This is much cheaper than some of the other softcore websites out their.
I did not remember Cherry. Good Excuse to visit Cosmid
The Cons
Like every adult website there are a few cons here and their. While Cosmid is loaded with beautiful amateur girls, you might get disappointed with some. This is only because some models only post non-nude photos, which can really turn you off if you find them to be very attractive. But if you are able to get over that fact, Cosmid is truly a great website to join. You will have access to thousands of picture and videos and whats not to love about that?
Anna, one of the Cosmid busty originals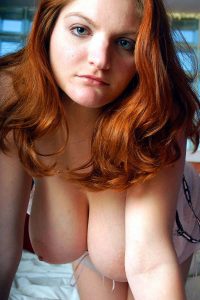 My Recommendation
When it comes to super hot amateur girls, Cosmid has a wide selection of them. Models are from both the UK and the US, which is great for those looking for Western woman. For only 20 dollars a month you will have access to tons of content, that you just can't find anywhere else on the internet. These models are fresh and have never been posted on other sites. Once you sign up for this amazing site, you can get started viewing the models right away.