Many of you liked the latest set of boobs news, so here is a new one. I hope you enjoy it as much as last time or more.
Met-Art released a new et of Daniel Sea. This girl is truly a goddess. I don't think she will go hardcore, at east yet. I think she should milk the cow until she can't do more solo, but you never know. Enjoy this hot pretty busty girl and let me know what you think. BTW, a name change would be good.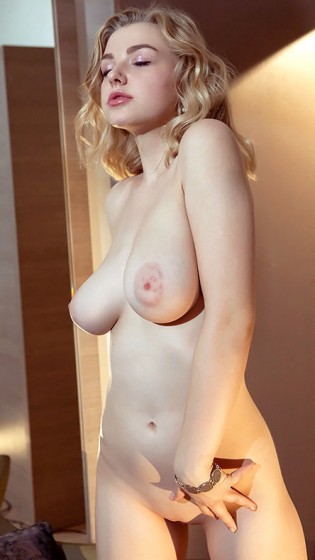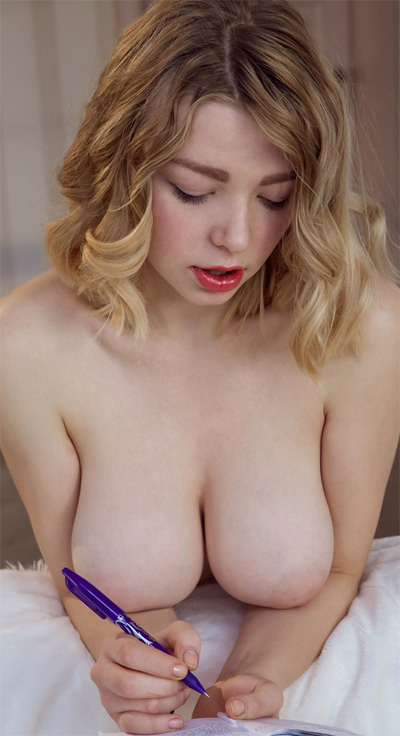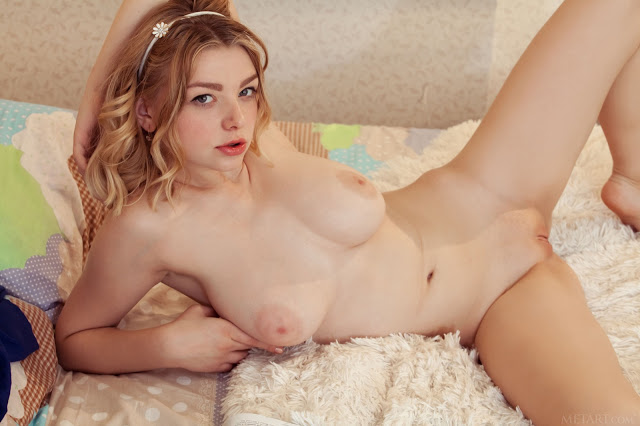 I was asked a lot about Nancy A in the past few months. I think Nancy is cute, but not very busty. However, I would not say no to those tits. As some of you know Nancy A went from softcore and nude to introducing real cocks in her pussy. This is a big step.. Nancy A was one of the top nude models in Europe and stepping into the hardcore world may not appreciate any more her softcore material.
So this link comes courtesy or Orgasmatrix a Spanish website that may be collaborating with BoobsRealm.com in order to get to a wider audience and help BoobsRealm.com become the top blog in the big boobs niche. Please enjoy one of the few Nancy A hardcore videos.
It has been a long time since I feature the busty angel Beth Lily. Her new set as Charly for Onlytease has been released. I think it is a old set being released now, but I'd be happy to see more Beth Lily as Charly.
Last week I jumped into conclusions when finding out that Natalie Austin was available for hardcore. I contacted her agency and only got the response : "Natalie is not available at the moment". this leads to think that she is either retired or taking a long hiatus. Thease hiatus tend to take place when family members find out about the girl's career, which could lead to a definite retirement or a come back as a full-fledge pornstar. I am not holding my breath on this.
Rockell Starbux just posted on her twitter account a hot photo you should see. Rockell is hot. I can't wait for her upcoming material at Scoreland.
This is a reminder for those of you who have not voted yet on the Groups A-E of Miss Boobs Realm Cam Girl. Depending on the reception this contest gets, the Miss Boobs Realm Cam Girl can become a yearly contest and would include 120 busty cam girls. I don't wanna influence your vote or anything like that, but you know there are girls I am a big fan of. Sometimes most of you agree, others don't. So far it seems 8 girls will get the chance to advance to the Final Round which will feature the top of girl of each of the five groups. I wanted to share with you a cute photo of Kittiesauce, who has already caught the attention of several big boobs sites. Pleas cast yorr votes (here a link to Group B).
Last but not least I'm starting a "ASK ME" section on the blog so you can ask me every week any question and i will address them every #TittyTuesday. You can go Ask me on this link .. as a tank you check out one of the girls I miss the most: Jenna Doll. On this photo you can see Jenna with some cum on dropping on from her tongue. On the actual scene the guy shot on her face and boobs, but the photo was taken before the scene.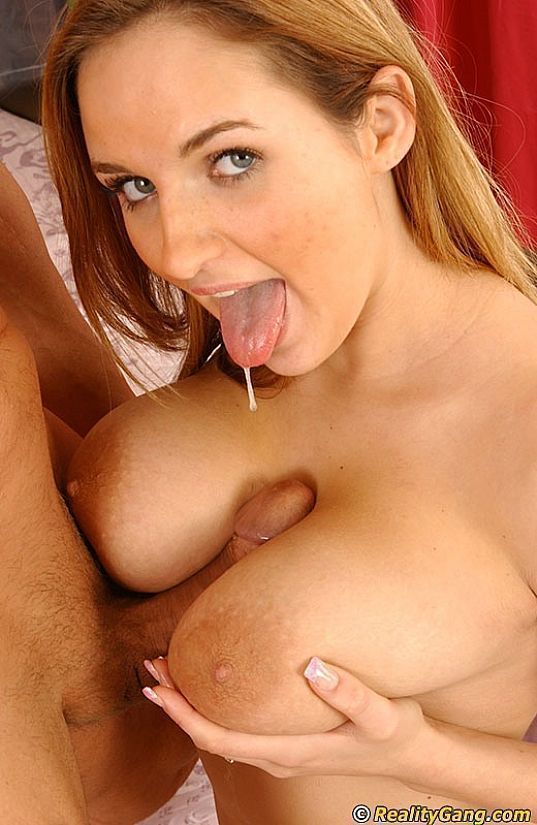 Who was your favorite of this post?