In wrestling terms, I am completing my "heel turn".  While having profiles on Instagram or Tiktok may seem fun and innocuous, your daughter may be facing certain risks. We live in a world where people try to master The Art of Pretension which makes them not only try to show a fake image to the world, but also submit to temptations from the internet in order to "be cool".
There is nothing wrong with having profiles on those social networks. However, when young girls see how other girls their age or their classmates start getting followers and likes they want to be like them. Followers and likes are inoffensive. Things can be more dangerous when they start bouncing their tits to get more followers. Still, nothing may happen. However, hundreds of men will message them daily to offer them from buying private nudes, in the best case scenario, to  paying hundreds or thousands for a "private arrangement". Young girls get tempted. After talking to the guys for a while and "thinking they know the guys is not a psycho" the girl weights her pros and cons. No cameras, cash, nobody finds out. In the best case scenario, nothing bad happens and the girl crosses a line. Do it once, do it all the time.
Instagram is the main escorting ad platform nowadays. Some professional escorts use it to gain new clients, whereas "non escorts" get proposals.
Random post of Lucie Wilde, tricked by her ex bf. Courtesy of Legal Porno.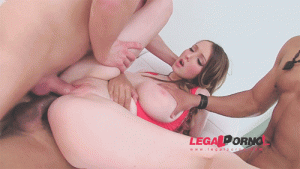 While we like women and we enjoy them, the things start to get messy once you have a daughter that is in the age of getting external validation. Even worse if your daughter -or young sister- has daddy issues due to absence of father figure. I have met girls who have Instagram accounts under different names, which their families and friends ignore, so they can get popular and maybe some extra money on the side. It is all fun and games until it hits home.
Social media is here to stay. I have a friend who likes asians, because asian women are more conservative. I would still have a low faith in westerner girls, but I see where he is coming from.
What are your thoughts? If you had a busty daughter, would you be ok with her opening an IG knowing all the things she will get on DMs, which may contain tempting proposals?
I think girls should leave these things to the pros. It is too risky when now all girls wait to turn 18 to open an onlyfans. While some may make good money, others will put their holes out there for a few thousands and then when they move on it is too late. What will happen in 5 years? Maybe at that point all women will already be in one or more types of sex work, so there is  no problem when the girls transition out of online sex work? or maybe society would be moving towards a point where you will have to teach your daughters how to make money on Onlyfans? otherwise you would be a Nazi and all other adjectives?
What do you think?
Speaking of girls joinin the "darl side" watch Czech Casting.