A new set of big boobs news for this week. Elizabeth Anne returns to onlyfans. Busty Annabel Redd is engaged. Christy Marks return update and Touki is now a full-time Onlyfans girl.
Elizabeth Anne returned to onlyfans and instagram. Ass we all know she has had many mental issues in the past. Her hiatus was explained y some sad news. However, the slutty Latina is back and sucking more cock than ever. I have been asked why I have not approached her to shoot for BoobsRealm. I did in the past a few times and she already knows what I offer. At that time she did not want to be on a popular or mid-popular site, but now things changed. Unfortunately, even if she would be interested now,  I would not take her. She seems to be difficult to deal with, and one of the things that made my decision to retire more clear was that I only want to shoot with girls I will enjoy being around.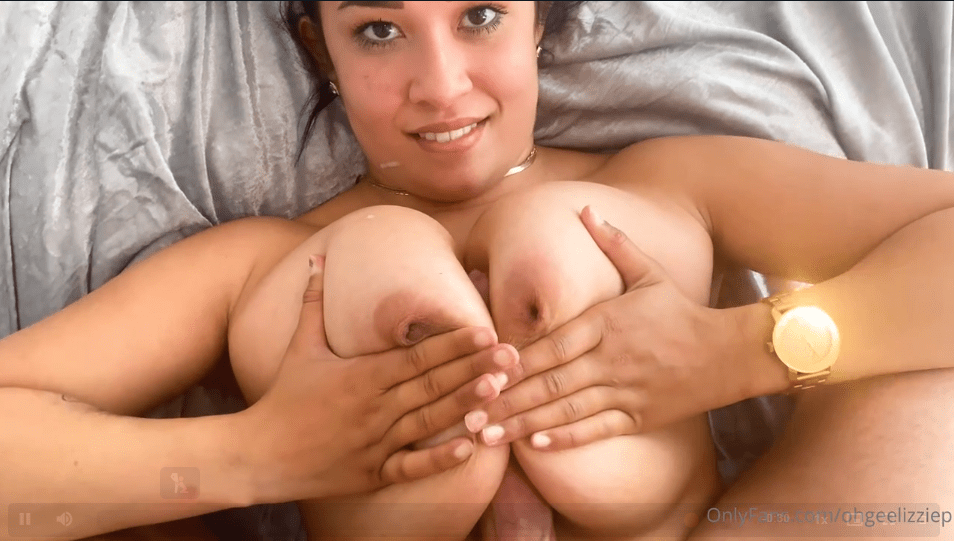 Speaking of BoobsRealm retirement. I have debated myself about leaving an audio with some more explanation and also to answer some of the questions I received.
Would you be interested in an audio?
Keeping on with the retirement topic. I posted that I had a list of 13 girls I was going to shoot in 2022. I have increased the list to 15 as I am sure 2 of them will not happen. One of them I can say now is Regina Rodnova, who already received the proposal and has been told I am open to negotiate and up my offer.  Regina checks out my stories on instagram, which may indicate she is curious; however, I am sure she is not sure about doing it. With my impending retirement a potential shoot with her is very unlikely.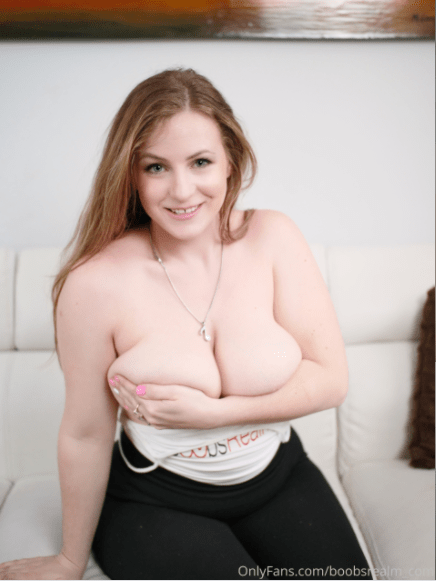 Would you want the audio about the model? Or Maybe I would make a list of 25, so you would not know who I will work with. I say that because TWO of the names are girls I never expected to work with, let alone they have agreed to do their very first manhandling videos.
Busty pornstar Annabel Redd has announced she is engaged to her lovely girlfriend. The announcement was done yesterday. While I do not think getting married young is a good idea, I would think that girl-girl relationships tend to be more sincere and honest that boy-girl couples. Congratulations to Annabel and her beautiful girlfriend.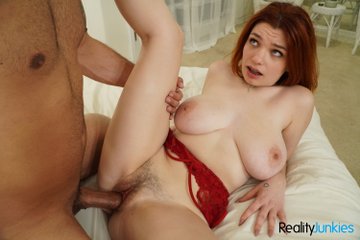 I am in touch with Christy Marks on almost a daily basis. Christy already posted some boy/girl on her Loyalfans (you see how she got there, right?) BoobsRealm is honored to have contributed to her return.  An audio interview with Christy is taking place next weekend. And no, she will not shoot for Scoreland (sorry about the spoiler)
There you go guys! This was taken during a live sexting session yesterday. Tits in the morning! pic.twitter.com/nJ9hNnvMe3

— Christy Marks (@Model_CMarks) September 20, 2021

Touki quit her job at the waffle join to focus on her Onlyfans career. Also the big breast prodigy seems to have delayed her breast reduction from next july to 1-2 years. So we have Touki for longer time… and who knows, maybe she will grace the BoobsRealm  tank top sooner rather than later?
BTW Touki made her Onlyfans free, so enjoy those massive melons