The Announcement came earlier than promised. All Good Things Must Come To An End. I am not sure what I will write, but bear with me as this is what is in my mind. However, do not worry, the retirement date is January 2023.
For last few months I have been thinking about what is next. I have not been able to post often and edit videos due to a situation I might elaborate about lines below -or maybe not-.  In addition, some events help you get a different takes on things. The big moral of the stories were… regardless of how good or bad something is, it will eventually come to an end. It has. Things are made to finish, many of the times in ways we would not like them to finish. However, it is going to happen, it has to happen.
I am grateful for the fun times
My online adventure as a blogger did not start in a porn-related website, let alone boobs-related; however, things took me to something I love: Big Boobs. Throughout the years I came across amazing people who were fans, producers and models. The blog has been and will be the main focus. In 2019 I wanted to fulfil a fantasy and start producing content. I had the pleasure of working with great humans who happened to be amazing busty models.
I produced content which was enjoyed by many fans. I was never a photographer or a videographer. I was a fan like any of you are who tried to live the dream. However, all dreams always end when we wake up. I got a few wake up calls in the past 12 months.
For personal reasons I will not elaborate more, but one of those was family related and has been the one that has taken most of my hours since November 2019. As a result, I have not been able to post often and produce content as I would have liked to. Timing is everything. A couple of manhandlings that you – and certainly I- would have never expected were almost ready to happen. However, family comes first.
First Shoot with Katerina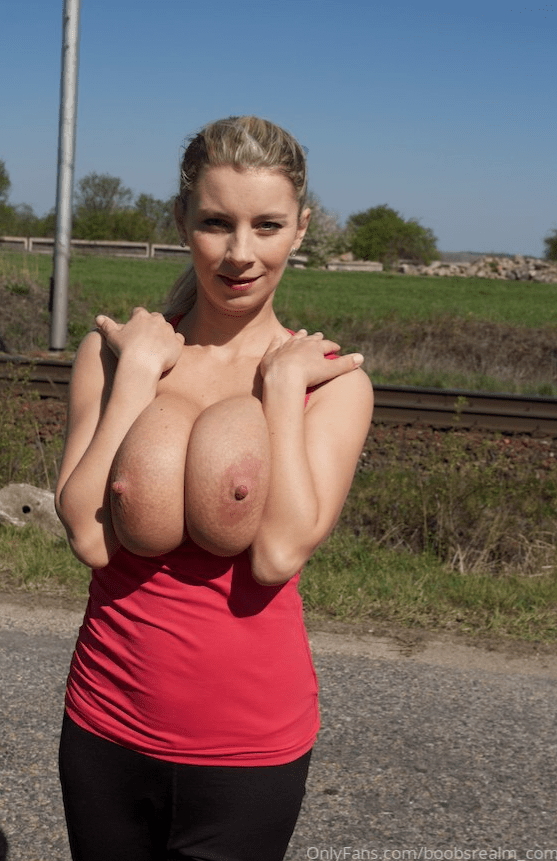 The second reason is more related to realizing that in fact everything always ends. Most of the times we want to believe that the things we love or the people we love will be there forever. Sometimes we lie to ourselves to believe our own lies to get hope. However, the universe always shows you that we cannot control it all. So in that regard, BoobsRealm was fun and I made money. I am sure that money might not be good at all the next coming months as I have less time now. As Shawn Michaels said, "I lost my smile".
Most of the girls I worked with have been amazing. There are dozens of others I wanted to work with. Yes, Hardcore was going to come… there are a couple of videos coming at one point, but no other will take place. Josephine Jackson and Angel Wicky were down but with limited amount of time and resources, plus them having already pro scenes, it made no sense. I found it harder and harder to find new models. The Onlyfans trend killed this business. I found some girls that were really cool. Others I have not worked with but are down to work; however, there is more stress in finding new busty girls that are nice to deal with. And that is when it stops being fun.
If you ask me it is about the money. No it is not about he money. I will still probably made a small profit. Yes, if I would have made 15k a month I would have been producing every month. However, even then I ask myself… "what is next?".
Apologies for the typos.. come on, you are used to them…
BOOBSREALM RETIREMENT INFOhttps://t.co/9w1UXb8lnB pic.twitter.com/yzo63Udp6p

— BoobsRealm.com & loyalfans.com/boobsrealm_com (@BoobsRealm) September 21, 2021
BoobsRealm's future
I do not want to disappear without warning. I also have a list of 13 girls I wanna work with -some are returning models- However, some of those girls have not agreed to shoot yet. Imagine 3 of them are down for their first manhandling -one potentially more than that-. All this makes me proud that models trusted me and my work, However, I will not put my eyes in other models different than those 13 girls.  The Onlyfans and loyalfans will be around until 2023 as announced; however, if the13 shoots take place I would really have content until the end of 2024, so it would be mostly a store.
The Boobsrealm blog will be active as long as I live, but the updates -which are now are scarce for reasons beyond my control- will happen until January 2023. There is a chance that a final Miss Boobs Realm with all the winners takes place in February 2023.
Historic Manhandling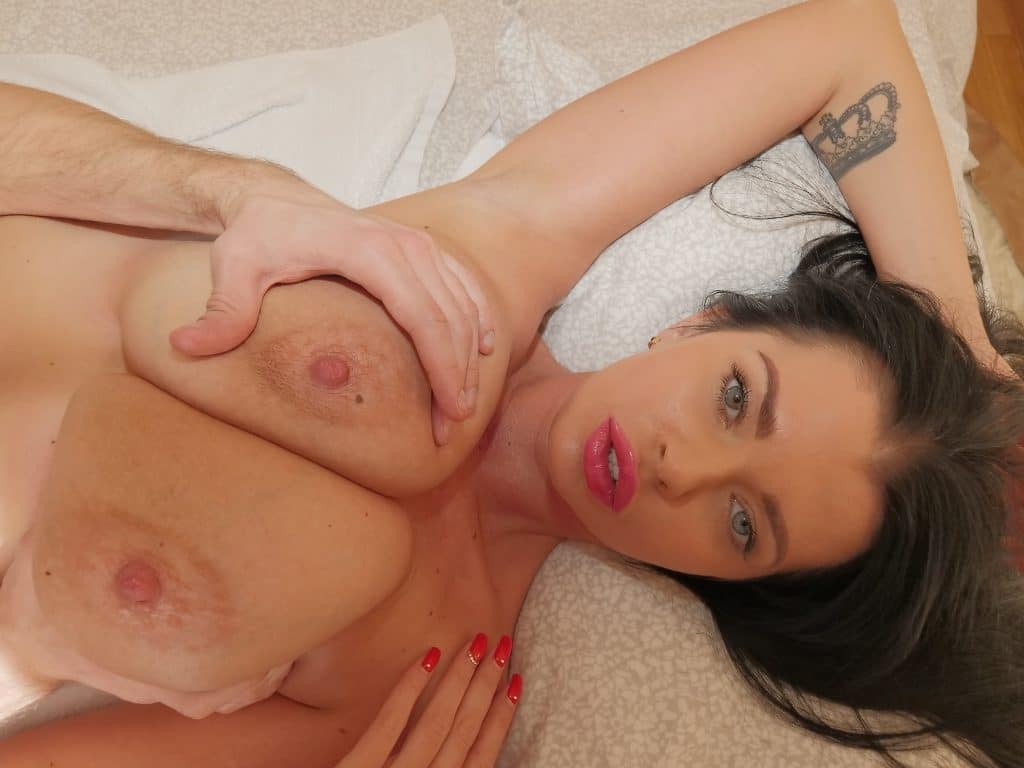 Is this definitive?
Never say never, but it is the most likely scenario. I prefer that the BoobsRealm project ends when I decide that it is time to end instead of just disappearing or getting so tired of the state of the Big Boobs landscape that it feels as an obligation rather than fun. Again, if I were to make 15k steadily every month, maybe I could give it a thought in one year, but even then I do not know what life will have in store for me.
Somebody would probably suggest that I pass on the blog to someone else. I selfishly see BoobsRealm as my child and I would prefer to keep it as it is. As some of you may know, I got an offer to buy it 6 years ago. The goal was to capitalize on the traffic and monetize it through ads and fake ads… I received a 5 figures offer for it. I said no.
Thank you
Thanks to the supporters for making me feel I was doing something that brought you joy and that it was something that people cared about. Thanks to the haters who complained and made me feel I was doing something important that actually made people care about. Thanks to the producers who helped me get in touch with some models. Thanks to the models I worked with because I learned a lot and I enjoy the shoots. Thank you to the people who manipulated me and lied to me because you made realize that everything had to come to an end at one point.
I reiterate that while some of you might be sad, BoobsRealm will stay around for 17 months more, which is a hell of a lot of time. Things change in a blink of an eye and a single event could change the course of our lives, so stay tuned and keep an eye on the blog as I will continue to bring you the best busty girls in the world to the best of my abilities.
To close it with a positive note, I appreciate that I was participant in bringing back Christy Marks. She is one of my Top 3 favorites. I hope this is my contribution to the big boobs world. And for those asking, yes Christy Marks will shoot hardcore… and Boobsrealm and Christy have talked about a date for it to happen.  (sorry, but that part now is subject to change based on what I wrote on this post). Still it is going to be great for the fans to have a legend back. And until the last day of this blog I will push to get Unseen Lucie Wilde content.
NOTE: If you are a wrestling fan expect soon the Katie Savannah's CM PUNK Photshoot
.@realbabygirlxxo likes #cmpunk pic.twitter.com/sHFqnVnsjH

— BoobsRealm.com & loyalfans.com/boobsrealm_com (@BoobsRealm) September 19, 2021
BoobsRealm Onlyfans