Busty British model Elle Faye returns to topless after years of retiring. Legendary JAV site R18 shuts down in January 2023. Also the Boobsrealm Podcast makes its return to BoobsRealm Onlyfans in October 2022.
British model Elle Faye who did a few shots with Lycia Sharyl and debuted for PUF years ago for then retire after a few months bowing to never do topless again is finally returning to topless modeling. Her fans clamoured for an onlyfans and she is finally giving it to them.
We will keep you updated on when she launches her onlyfans. Life has a funny way. I have been in touch with her for months and I tried to convince her to come back to shoot. Now that she is coming back and we are still in chat, the possibility of shooting is bigger. However, I will update you this weekend on Boobsrealm Retirement, as there is an update that might be almost written in stone. This means there is a final updated date and also less shoots will come. Stay tuned.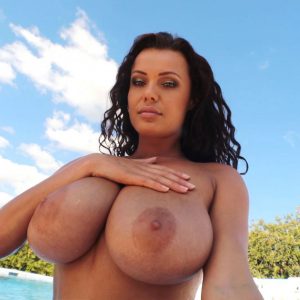 Legendary R18 that brought  Hitomi Tanaka, Anri Okita, Shion and many others to the American audience in a bigger platform announced they are closing down in January 2023. They even announced that they will stop selling videos in October 2022. This is the end of an era.  Was this caused by lower sales due to fans spending more on Onlyfans than on traditional paysites? Was it that the loss if Hitomi Tanaka and Anri Okita? Was it that while they produced many stars they did not create the new hitomi? Was it the big brother that runs JAV sites the one that decided its demise? The fact of the matter is R18 is gone.
The following is the statement posted on the R18.com website: "After 9 years of helping people discover and share great contents, R18.com will stop selling content from October 24, 2022. From this date, users will have access to their already purchased content only. A few months later, from January 31, 2023 the site will be completely closed and accessing purchased content will not be possible. Note that it is possible that the points refund application and website may close before the due date due to unexpected reasons. If you have unused purchased points and would like to get a refund, please use the points refund form for requesting the purchased points refund."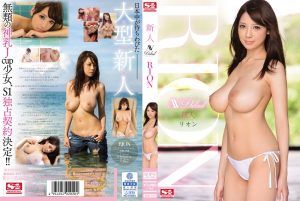 I know fans want stories and some inside on the state of the boobs landscape. You enjoyed the short-lived Boobsrealm Experience. This is why I will resume creating audios touching topics of your favorite busty girls and expanding on the state of the Boobs world. As youtube and other platforms censor boobs content I will be adding 2 monthly audios -if you are lucky even more- to the BoobsRealm Onlyfans. Fans of the BoobsRealm content will not only get 3-4 videos a month for 15.98. Also they will get the audios, which will be under 10 minutes.
The audios start in October and will be announced on the blog.
The following topics are the ones that will be talked about between October and December -in no particular order-.
Lucie Wilde recap and update
Real models, a dying breed
Risks of the Onlyfans market for performers
The Golden Era versus the Onlyfans era
Parallel world: Touki, Lolosavo, Mady Gio, Julia Burch and more if OF would have never existed
The Ups and Downs of shooting content
BoobsRealm's legacy
Do not forget to join the Boobsrealm Onlyfans. This weekend Goddess Arianna's pussy licking on PPV.