Busty sensation from 2014 Emily Born is back! This time doing amateur porn and selling content. Emily got a breast reduction, but her tits are still F-cup.
In 2014 Emily Born not only made waves; she turned the whole big boobs world upside down. Short (5-feet only) but owning a G cup huge natural fat tits, Emily became the new sensation at Cosmid.
Months later her family disowned her as they found out that Emily liked to show off her Godsent huge tits. Luckily Emily Born did an exclusive interview with BoobsRealm. Months alter she asked and demanded everybody to take down her photos because it was a huge mistake to have posed topless. Cosmid, losing their money accepted. I also took down the interview and all posts. Months later she opened up about her "traumatic" modeling experience and Boobsrealm served as a platform to spread her message. However, Emily changed her mind again and all men were bad so she demanded the post to be taken down.
Emily Born in 2020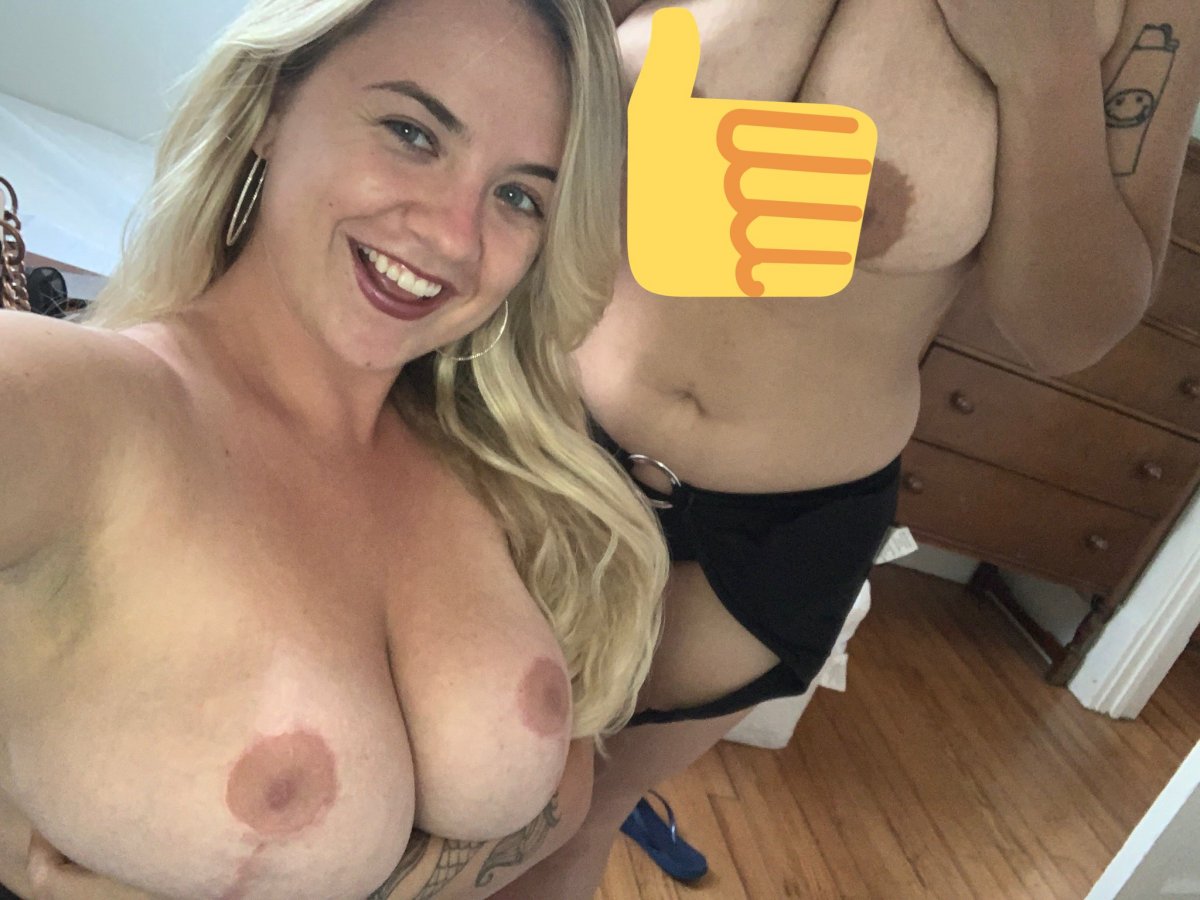 Emily got her tits reduced as probably they were the root of all evil. With no boobs, Emily was looking for redemption. However, she broke-up with her boyfriend. Then moved on with her life and we always wondered how cool it would have been to watch her in porn. Fast forward to 2020. Emily Born resurfaces and starts showing off her big tits again. While not the unreal G cup, she has now F cup, as it seems mother nature wants her busty. She reduced them to decent D cup but they grew back to F cup.
Emily sold content online, but rejected any offer to pose for websites. She said she did not want anybody to know she was selling nude content
Boobsrealm got in touch with Emily to talk about a shoot…. however, COVID-19 hit and nothing got to happen. Now It caught me by surprise that she is openly not only showing her boobs, but offering hardcore content to the public. Emily's logic was that because her name was not associated with her account, nobody would know.
If she would have known she would have been showing the tits again and now happily and freely she wuld have not gotten the reduction. She could have made a lot of thousands with the original naturals.
Boobsrealm got blocked on twitter after I trolled her for some of her comments. However, other fans have shared in a popular forum photos from her twitter timeline.
This is my take. Emily Born is living a delusional relationship with a guy who wants to fuck her and make money out of it. It happened to Tiffany Cappotelli and it has happened to hundreds if not thousands of girls. YOU guys have no idea how many girls always find the jobless, drug addict, good for nothig guy that only uses them for quick money and his girlfriend, who HATES nude modeling and porn, to do porn and show her face.
I know of a not so famous model who got scammed by her BF, who made her pay for about 10K in stuff and then woke up and left the house in the middle of the night. I know of this very famous retired pornstar who was specialist in finding good-looking drug addicts and paid for the guys rent, clothes and drugs.
I am just reporting the news. I wish her well, but usually these stories end up with the guy leaving, no money for the girl, who is now ashamed and regrets having videos sucking dick and swallowing cum.