2020 has not been an easy year for anything, and big boobs is not the exception. Let's discuss the status of the boobs world and the Miss Boobs Realm 2020.
While some countries start slowly to resume their normal activities with precausion measures, porn scenes are not shot as before. While some pornstars are shooting content, most of the videos created are for onlyfans.
One of the latest scenes has newcomer Blake Blossom getting fucked on the Bangbus. Aria Taylor also shot a threesome BGG scene. However, most of the content comes from OF. Websites are not shooting content and are releasing what they had in stock.
It is hard to say who have been the stars of 2020 as there have not been much activity. Many fans got excited by Tessa Fowler opening an Onlyfans account. However, she has not been posting constantly. Others got disappointed because they wanted to see her fully-naked. Lana Kendrick is working remotely and shooting pregnant content for Pinupfiles.
Two months ago I released a list of pre-nominees for Miss Boobs Realm 2020. However, I am not sold 100% on the idea of even running the contest this year.  However, I wanna point out that while many famous girls have not shot much content, other girls such as Demmy Blaze, Sha Rizel, Samanta Lily, Rachel Aldana, Anri Okita and Hitomi as well as Katerina are working from home.
Samanta Lily AKA Sexy Lovely Sam still creates amazing content. You can purchase individual videos on her MV or join her official website for full access to her content!
New sale! My vids are lit! Teacher punish a bad student boy https://t.co/BwIzRcDgHK #MVSales pic.twitter.com/h82vK8a4js

— Samanta Lily (@Sexy_Lovely_Sam) August 16, 2020
Now let's point out that some newcomers and cam girls have been rising in the ranks and been benefited from the situation. Fans have been exploring more other sites and have found new stars. Instagram also exploded and we have found many non-topless stars (Italian Mady Gio as an example).
This is why I wan you to help me decide what to do with the contest. this is your perception of what happened in this big boobs world in 2020. Here the 3 options to chose from:
A) No Contest in 2020
While there are 5 months to go,  no big influx of new content is expected at least until mid September, in the best case scenario. In addition, while the less popular girls have been constantly working, fans might not be too familar with them. I can try feature a new girl every two days so you can get to know them. But  maybe we can run a contest by 2021
B) The Future Stars Contest
The contest could focus on the less known girls or girls on the rise, which would serve as a promotion for new faces -new tits- Whether we like it or not, some fan favorites might not have more than 2 years left before marriage, pregnancies, father time hits, etc… so what a better moment to introduce 42 less known girls who still have gained popularity in 2020/
Some pre-nominees:
Pornstars: Aria Taylor, Annabel Redd, Skylar Vox, Josephine Jackson,
Models: Misty C, Reagan Budimir aka Laury A, Megara Steele, Anastaia Berthier,
Cam girls/OF: Thedrohoe, Skylor Mori, HarmonicDiv, Chreylpride, Lucy Laistner, Aria Six, Madison Carter, Rose Taylor, Laura Marie, Mati Marroni, BabygirlKaty, Erin Evee, Vixen Virago, Vanessa Vonne, Abigail Morris, Quinacridone, BIgtittyTheGoth, Pisceous
IG: Mady Gio, Ariel Grech, Julia Mistova, Sanatorr, Apollonia Barbi, Kendra Rowe, Julia Burch, Nina Phoenix
C) Old and New Together
Introducing Skylor Mori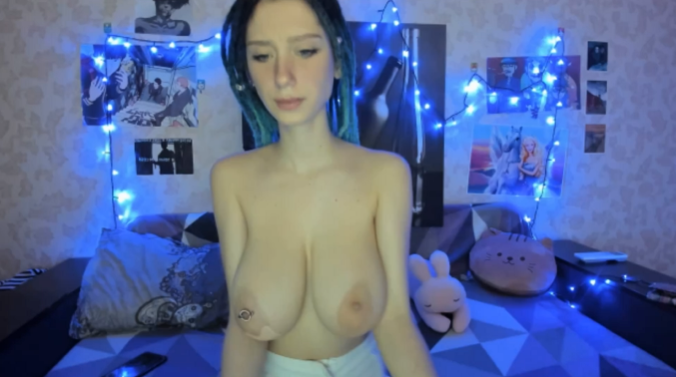 Adding 24 of the already famous girls ( Tessa, Hitomi, Katerina, Sha, Lana Kendrick, Rachel Aldana, Lovely Lilith, Samanta Lily, Asiri Stone, Demmy Blaze, Leanne, Gabbie Carter, etc) who have worked this year. 11 would be added directly to the contest based on how much they worked in the year. The rest will be in 3 groups of 6 where only one of each will advance to the contest.
Help me decide. While the most voted option might not be what the final decision is, it will give me an idea and maybe option D could happen, which I have no idea what it would be.
The Poll is at the bottom of this post.
Last but not least. I had been away practically 2 weeks, just adding a handful of post. 9-5 obligations, however, I am back in full force this week, on the blog and on the onlyfans which this week will catch up with the 3 videos for these 3 weeks: Demmy Blaze Strips, behind the scenes shoot with Cara Ruby and Katerina Hartlova Running all coming in the next 7 days!
And before the end of the month and available for everybody… Oiling Hanna Orio's Tits!!!
And remember that you can watch for extra 9.99 each video of the first fondling of Sha Rizel, Demmy Blaze and 3 videos including one tit licking of Lana Kendrick!
All sent by DM every 2 weeks to subscribers!