She started as one of the top contenders this year. Those tits and her great shape make her one of a kind. Claire Deslunes is one of those girls that appear once every 10 years. In 2021 we had Claire Deslunes, Touki, Dakota Jase and Lolosavo. However, there is controversy surrounding Claire.
I cannot mention the white elephant in the room when speaking about Claire Deslunes. Fans online speculated that Claire shot for XX-Cel when looking at the walls, carpets and accessories in her first shoots. While there is no update including her on XX-Cel and HeavyonHotties some white knights exploded claiming she got fucked by Cel. While BoobsRealm cannot confirm nor deny this statement, I think it should not matter to you. From my personal experience, if you would be disgusted for the girls poor choosing of partners or sex partners you might only like 20 girls out of 1000 -not exaggerating-. So if it does not personally affect you, shut up.
Claire stays busy and uploads content weekly. Those young ripe melons could make her the next top star. I belive if she showed her face she would be a major player next year. However, I doubt it as even though she seems to be making good money she has other side ventures, which obviously are more important than showing her boobs on the internet and getting trolls telling her what to do with her life.
Not that she is there, but I need to refer subscribers there to get paid, unlike on onlyfans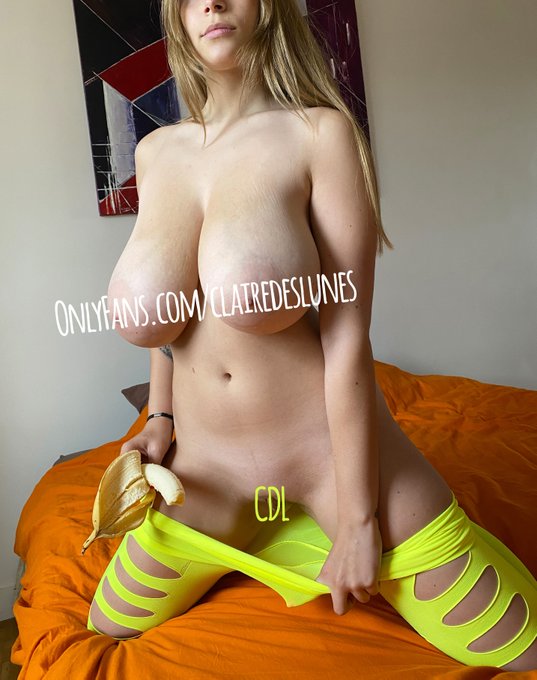 What's your favorite position?
See you on OF… pic.twitter.com/RDKQUlTMih

— Claire Deslunes (@CDeslunes) October 15, 2021